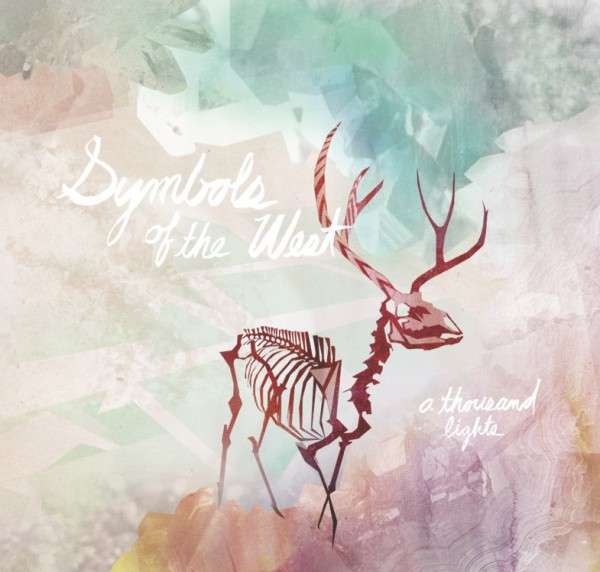 In 2010, I was on a backpacking trip around the world, crossing from Asia into America, and San Francisco was my stopover en route to Costa Rica. I had planned to stay with an old high school friend in SF Castro but by the time I arrived she happened to have just fallen madly for a guy, so I had to be outsourced for the sake of love.
That's how I ended up dumped in front of my babysitters' door—the very charming flat share of Nat and Lauren, two true-blood artists. I learnt Nat was making music, so out of curiosity bought his album 'SONGBIRD SING'. It was right down my alley, and would become the soundtrack to my trip, playing on my (and not only my) netbook in hostels across the globe. The style was something I had never witnessed in that form, some kind of folk-hip-hop. Or hip-hop folk. Whatever, do yourself a favor by checking out how fuckin cool Nat is dropping lines halfway through the track 'ON AGAIN'. And if you like it, why don't you save on porn this month and instead buy that undiscovered pearl of an album here on iTunes.
Fast forward to 2014.
My babysitters have started a new project in the meantime, and it's called 'SYMBOLS OF THE WEST'. For the debut album they liaised with TJ Lipple, who mastered the MGMT 'Time To Pretend' EP.
The result 'A THOUSAND LIGHTS' has been released last year which was a good opportunity for me to touch base with Nat again on behalf of WITNESS THIS.
—
WT: Nat, good to hear from you again! What's the concept behind SOTW?
Nat: Symbols of the West is all about the human journey – transformation and awakening. So much of this is created by our deep experiences in 'nature' and being out in the wild of the universe. This is where life is heightened and we can come closer to finding our truest selves, where the world is less distracting and we must face our own inner challenges. 'Symbols of the West' is about shedding the limitations and living fully, in the moment.
WT: What are the links between your biographies and your music?
Nat: We're both on amazing spiritual journeys and aren't afraid to live outside of the norms and enjoy wildly, creative lives… I think this shines through in our music.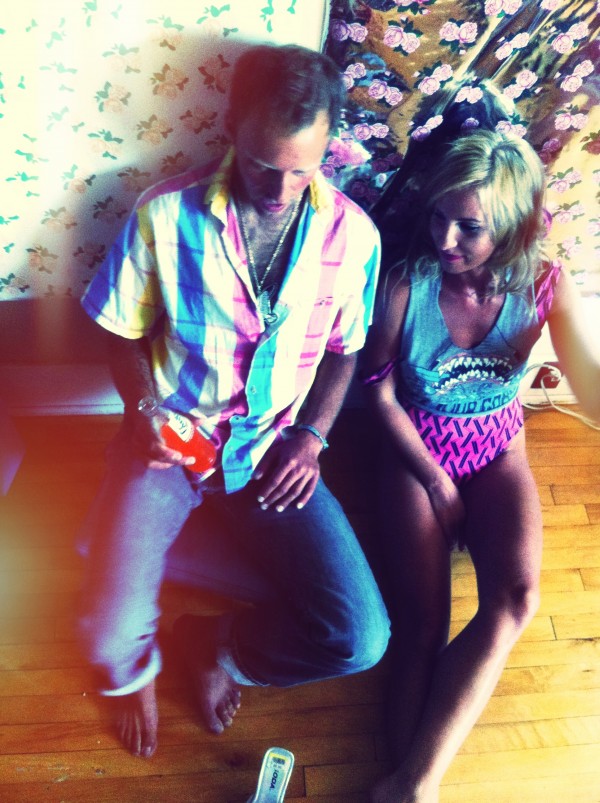 WT: You are from Montana, right? Does your origin play a role in your love to nature and the themes you gravitate towards?
Nat: Definitely. Montana is the known as "The Last Best Place." I grew up there, in the Rocky Mountains, and Lauren spent a lot of time there as well, running through the hills, going to school and exploring the area. It's incredible, it's wide open and it gives you a sense of freedom… to be an outlaw, to live outside the box. It gives you a sense of how vast the natural world is, humbling but inspiring. Those mountains are in my bones and soul, they come through in every song I write.
WT: Where from do you guys draw your inspiration?
Nat: We're all over the place, any music with heart and a bit of lip curling funk inspires us. As long as it feels REAL, a little dirty and innovative then it's cool.
WT: Can you give me a little background on the video shoots? What was it you wanted to convey through the medium of film?
Nat: 'Clarion' was written from a piece of graffiti I read in Clarion alley in San Francisco saying something to the likes of '…constant annihilation until that which is indestructible is revealed…"
That struck deep as a reminder that throughout our lives we will be constantly transformed through our relationships, challenges and failures until it strips away all the bullshit ego, and we shine through and come to embrace our most true and dignified self. The video tries to capture our wild spiritual side as we leave behind a city of normalcy and return to our tribe of souls that live in this stripped down, pure, childlike existence with no fears of being our truest expression.
WT: And what about 'Spirit Canoe'?
Nat: The song was written for a friend of mine who passed, and the idea played on the metaphor of an American Indian ritual involving the Spirit Canoe. I think it was clear to produce a visual spiritual quest involving the symbolism of a canoe and a journey through nature. The video tries to capture the journey one might go on internally after losing a loved one, a sort of journey to find peace of mind and heart.
—
'Symbols Of The West' is Nat Kendall (guitar, vocals, drum machine) and Lauren Stark (keys, vocals and percussion).
You can follow SOTW on facebook or Twitter or simply pay a visit to their website.
Their first full length album, 'A THOUSAND LIGHTS' was released February 2013 on RockShockIt!Records. Stream it below for instant pleasures, and buy it here along with the 'Save My City' Remix (2013) or the freshly released remixes (2014).