"You can always tell when the groove is working or not."
—Prince
I cannot agree more with this musical observation from the king of pop. Beyond tastes and genres rhythm is rhythm. Someone who knows how to rock dancefloors everywhere thanks to his sense of swing is the German DJ/producer Norman Weber.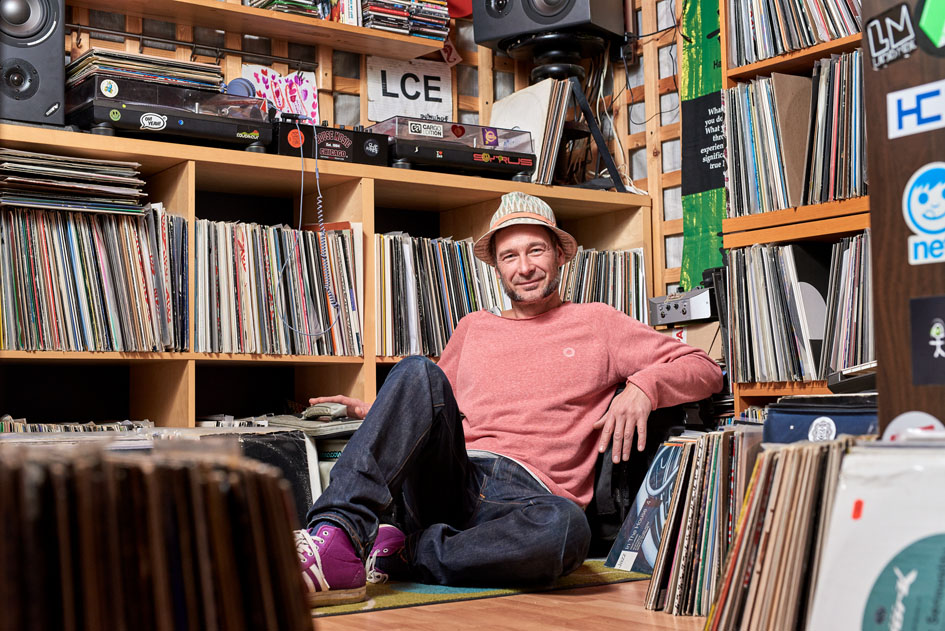 Well-known for his long upbeat-music DJ sets, Norman is able to tune in with his audience allowing the crowd to go crazy and forget about everything—thanks to a lively and catchy groove.
Born in Jena, which is often called the Thuringian "green heart" of Germany, Norman grew up swinging between different types of music from Funk and Disco to Hip-Hop and Acid Jazz, as his dad was also a musician and a touring DJ. Later on, House Music would become the final ingredient to his dance floor recipe allowing him to offer something for every taste.
From those early days to his last release Happenings of Life Norman Weber spent almost two decades conceiving the art of DJing and producing as a gift. Both under his own name, or together with Marco Resmann as members of the renowned duo Luna City Express, he cheers up people on dance floors everywhere.
I'm happy for the following in-depth interview and the unreleased set compiled by Norman for all WITNESS THIS readers. Stream the podcast and let your body move to the rhythm of his beat, onto a joyful voyage…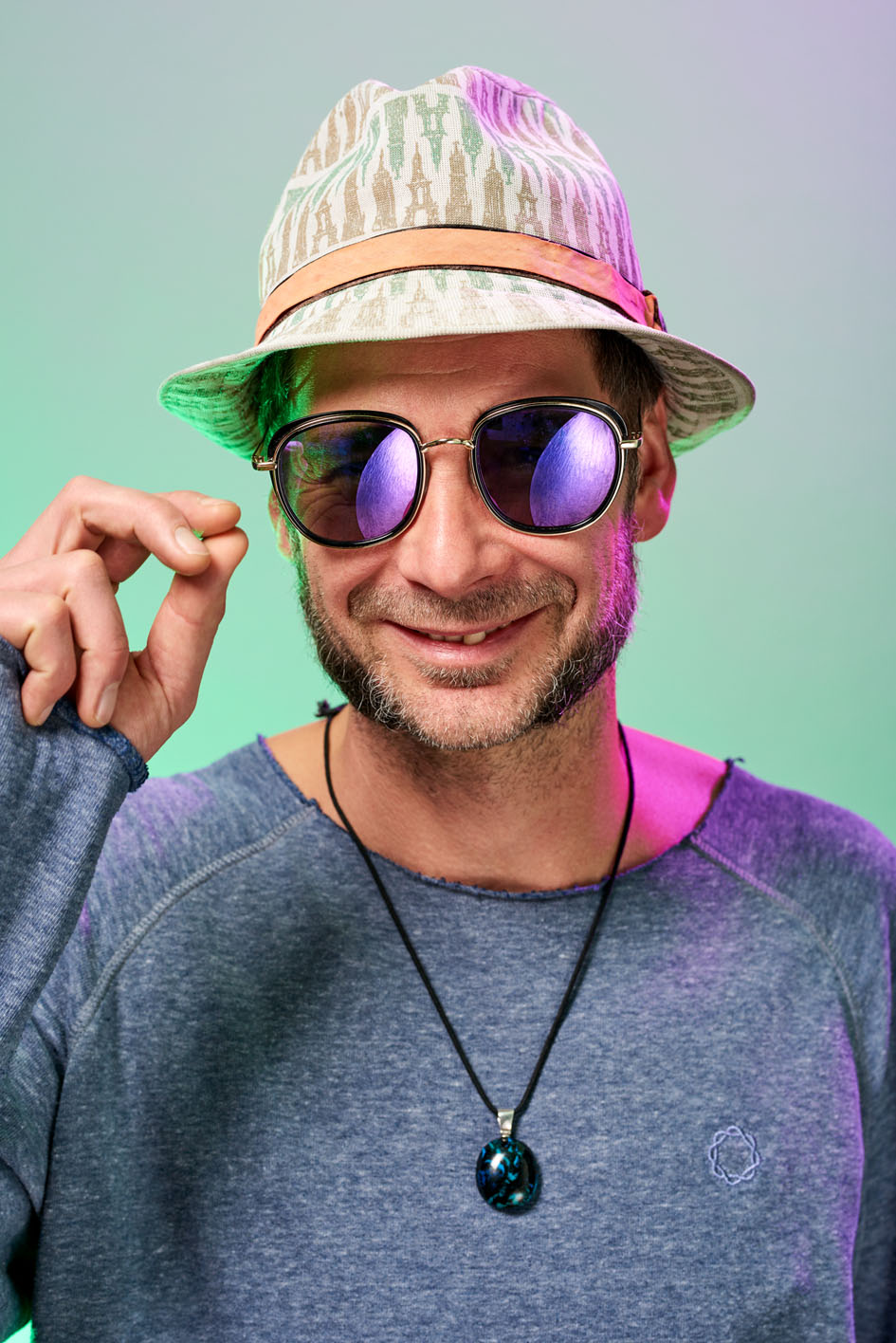 "For this mix, I've collated productions of my own and edited them. There are Luna City Express productions included and a few remixes that came to be during the last years. I want to dedicate this mix to you readers but also to the artists I've remixed—it wouldn't exist without you."
WITNESS THIS: What does the art of DJing and the art of production mean to you?
Norman Weber: For me, the art of DJing consists in shaping many pieces of music into a new whole over the course of several hours, creating the soundtrack for the moment and bringing new pieces into existence which otherwise would not exist in this form. I believe that DJs should provide something positive to the people, take the dancers onto a wonderful voyage, create climaxes that allow them to freak out, forget the daily grind and just feel free.
When it comes to production, there are a lot of different ways and I don't adhere to any formula in particular. I love creating new things, cooperating with musicians and also sampling. There are many of us who only work with either analog or digital means, but I like both and believe that what's important is to have fun doing it. Every song is an expression of emotions and a snapshot of a moment in time that will never return in this exact same form, and in the club, a track feels like a second of a whole weekend, but the right track at the right time always ends in a true moment of bliss!
What was it that awakened your passion for music?
The love for music ran in my family. My father was a musician and a DJ, so I grew up surrounded by musicians. There was always music playing in our home. Bands such as Earth, Wind & Fire, Kool & the Gang and my absolute favorite Prince have been accompanying me since I was little. For me, especially Prince hit the exact sweet spot in the middle of all musical genres. I remember having been to the cinema three times—this was when the GDR still existed—and there I watched a Prince concert that was the absolute best I had ever seen both musically and entertainment-wise.
When I was 14/15 years old, I used to accompany my father to the discotheques at night, where he was playing. This had a strong influence on me, and I think that these experiences laid the foundation for my later love for nightlife and my development as a DJ, even though I wasn't aware of it at the time.
Do you think of good music as timeless?
Yes, absolutely! Which doesn't mean that non-timeless music is bad, of course… There's no recipe for that! Some styles of music are a reflection of their time, others are ahead of their time and then there are bands or songs which are universally loved—at any time, by any generation. Classical works, for example, are being played over and over, even after hundreds of years without losing their appeal.
The beautiful thing is that everyone has a different taste and sense of awareness, and this is reflected in each person's way of listening to and living with music. Regarding electronic music, we always see that everything returns and repeats itself, and nevertheless, it's the timeless tracks that ignite the dancefloor and transform it into a magical place.
What makes you explore different genres in your music?
Thanks to my father's diverse musical interests, the different bands he played with, my friends and my own musical exploration, I've come into contact with pretty much every genre and sub-genre of music. I've found my sweet spot in House music. This sound transports and unites many different styles of music, and this is what should happen in a DJ set as well. Jazz, Classical, Disco, Funk, Rap, Electronic, Downtempo, African songs, Blues, Asian music, Latin music, and Techno—simply everything.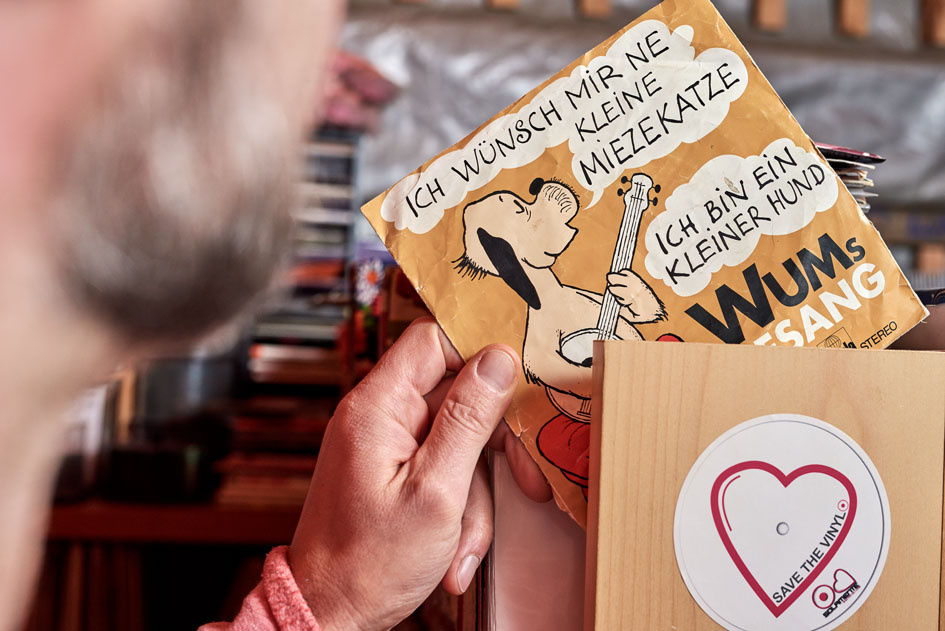 The underground club and its dancefloor are places where people from all over the world come together, dance and want to have fun, and for this exact reason, the DJ's program should be colorful as well. This is what I try to do and show every weekend. As club DJs, we have the freedom to play the music we love, but in my opinion we also have a teaching task—this is what I call musical training or, for some, early musical education. My motto is to have something to offer for everybody.
What is your secret recipe for making the whole audience dance and smile for hours?
I love what I do, and I try to transmit this love to the dancefloor. Usually—the stars willing—this works out quite well. What's important is to try "reading" the audience. I always watch the audience and enjoy seeing the laughing, happy faces. This gives me the energy to continue even if the set is a long one, and I'd often like to go on forever.
"I love to play lengthy downtempo sets and even my techno sets are dirtier than they are dark."
I don't play dark music, but rather happy music for happy people. I love to play lengthy downtempo sets and even my techno sets are dirtier than they are dark. People experience negative things on different levels every day and just need more light, and they are grateful for receiving it—maybe that's the key!
You've been producing and playing with Marco for over 15 years… do you have a memorable or funny story you would like to share with your followers?
Phew, that's a difficult one, after so many years there are so many funny stories that it's not easy to just pick one, of course. What's certainly memorable for us is the night we met. January 1st of 2000, the first night of the new millennium, when we had a fantastic celebration with our friends that went on for 24 hours, is probably one of the most important days of our relationship.
Since then, we have played countless parties, met countless people, visited countries all over the world and of course, produced so much music that we kind of lost track of it. The next New Year's Eve will be our 20th anniversary, which is an amazing feat for a DJ team, and I'm really proud of that! We are working on new productions and would like to surprise our family and our fans with a new album next year, but shhh…
You're playing gigs all over the world, from your East German home-city Jena to Berlin… on which dancefloors do you feel most at ease, and why?
In general, I love every dance floor, whether it's in a club or out in the open! I've been out and about in the world's clubs or on festivals every weekend for more than 25 years, and their dance floors are my second home, so to speak. When it comes to DJing, I really like everything, big and small, and I've played in locations of all sizes over the last years. But for me personally, I love private dance parties—maximum fun and dancing with my nearest and dearest.
I'm a resident at the Sisyphos, Berlin, and Thuishaven, Amsterdam, but my home port is Muna, a club in Thuringia—we're celebrating our 25th anniversary in November this year, which is an amazing accomplishment for an underground club! It's really a big family and I'm very grateful and love them all so much for their dedication during all these years which made this possible! Regarding the nightlife, Berlin's club scene remains number one for me after all these years!
I travel a lot, have a lot of fun and really amazing parties everywhere, but when you return to Berlin, the fun just continues on Sunday and Monday as if you'd never been gone, it stays crazy and I love it! What they have done with the Holzmarkt/Kater Blau is really unique, the long parties at Sisyphos are outstanding, and all the other clubs such as Wilde Renate, Golden Gate, Club der Visionäre, Ritter Butzke, Watergate, KitKat, Tresor, Berghain, and all the other fantastic locations really transform Berlin into a 24/7 mecca for all the dancers of this world.
Another nice thing about Berlin is that there's no filming in the club, phone cameras are taped shut, which protects everybody's privacy and puts the music and the actual experience into focus. Ibiza is wonderful as well, the parties are different, but the island with its energy is really just amazing—and Amsterdam and the Netherlands deserve to be mentioned as well, of course, it's just fantastic what's happening there every single weekend! It's hard to highlight just a single location, there are great parties, events and fantastic festivals every day, all over the world, on every continent—the truly important thing is that people have a place where they can be free, and are allowed to be free regardless of their origin, skin color, etc.—that's what I find mesmerizing, and that's a wonderful part of being human!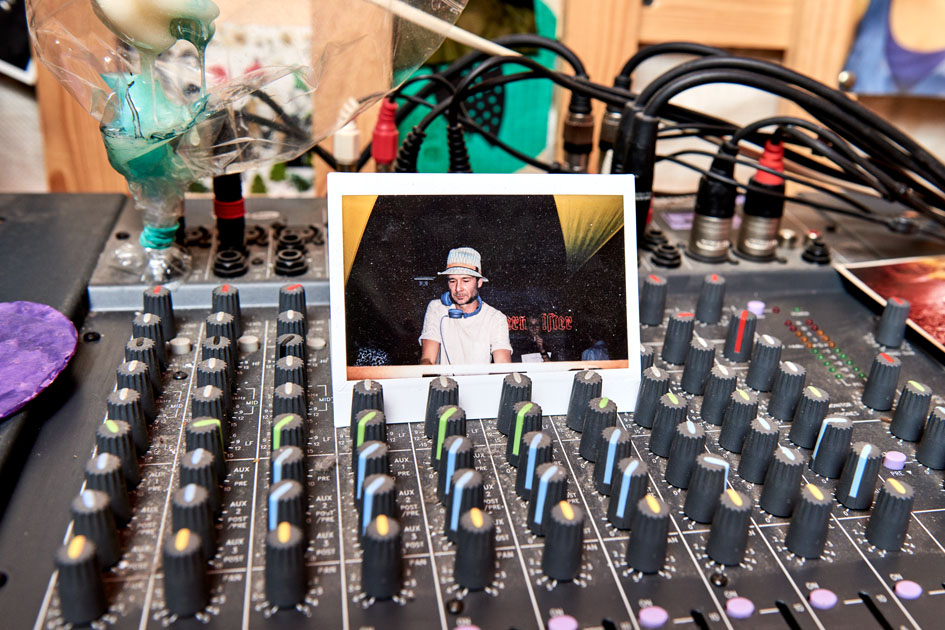 Find Norman Weber on Soundcloud | Instagram.