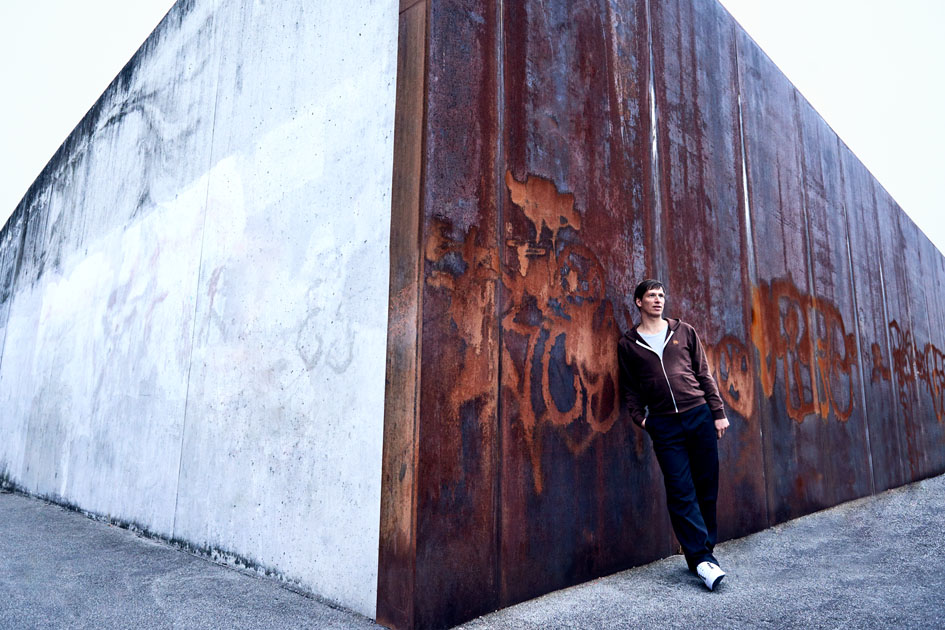 Each scene treasures its icons. And if we talk about Berlin's techno scene, David Dorad is not only one of its most recognized and beloved figures, having starred the DJ culture since the beginnings. He can also bear witness to how Berlin—from the fall of the Wall until today—rose to be the capital of freedom and also the city of techno.
His musical impulses not only charm his audience, they also light up the hearts of connoisseurs and big contemporary labels alike. But this is only one of the many reasons why his name is irrevocably linked with the nights and days danced away in the legendary Bar25. Since then, David co-founded the Bachstelzen collective, a crew which runs the famous floor at Fusion Festival. He has been touring the world with his performances, and made it to a residency at KaterBlau, one of the most profiled Berlin clubs, often described by its inhabitants as "the best place in the world".
But these are only a few episodes in a career of more than a decade.
His musical understanding of the elements and arrangements needed to make a great track, and his ability to mix a set five minutes before a gig make it a challenge to show up to his performances without leaving the last drop of sweat on the dance floor.
David, who at the age of 14—shortly after the Wall came down—moved from Halle to Berlin, agreed to meet us to talk about the two worlds he grew up in, the times in which the electronic music scene began to take shape, and the meaning that music has in his life. We are grateful for the following interview and the unreleased piece he shared for our Mix of the Month series.
Stream or download the podcast and let us take you on a little time travel thanks to David Dorad's powerful sound … enjoy!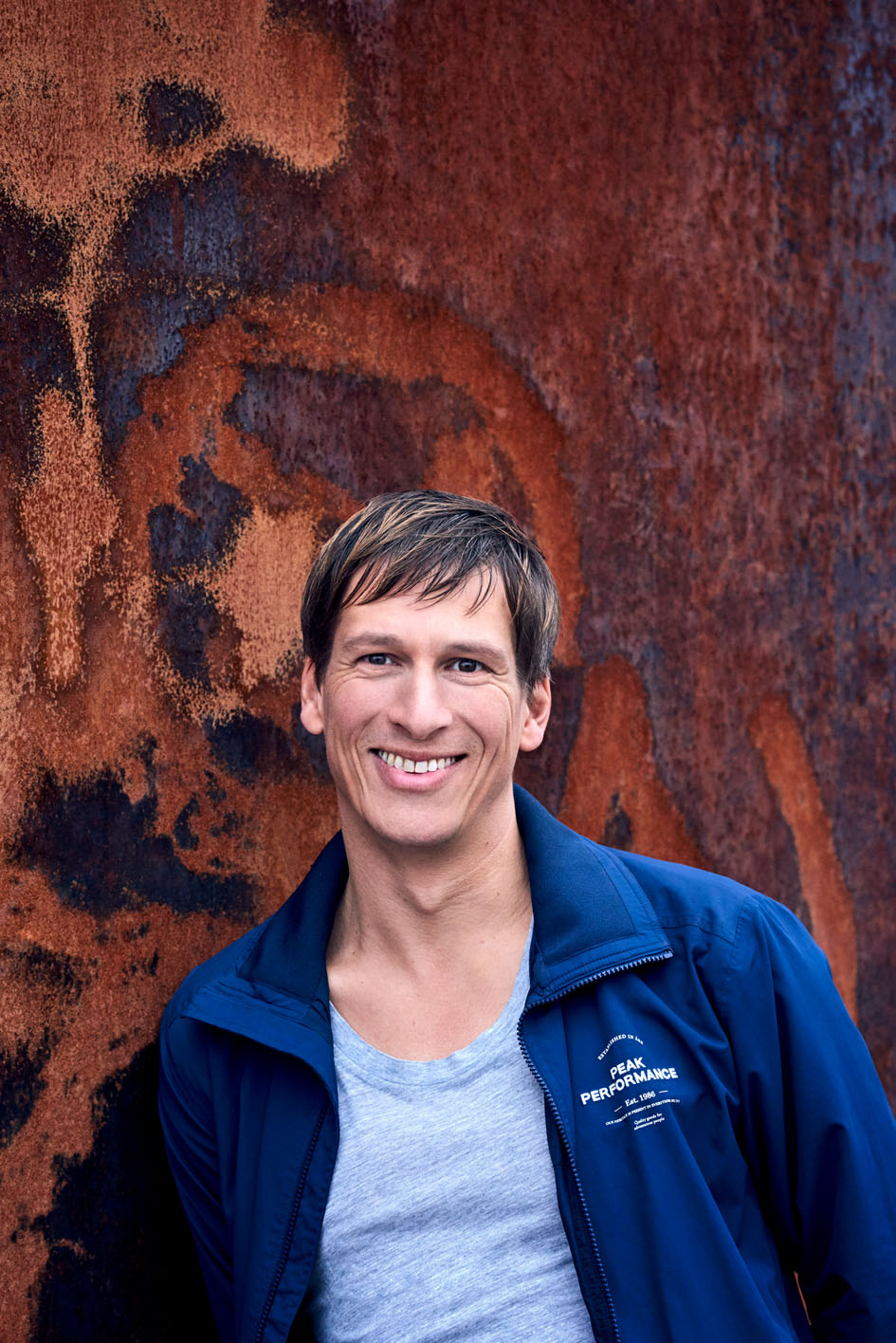 "Come with me on a journey into the past… a visit to a small forest… an experience almost forgotten…"
WT: Which connection do you have with your followers, and what style defines you when performing? How does your mood affect your performance?
David Dorad: Actually, I play the kind of music that I personally like a lot, and I enjoy to share my musical taste with a crowd on a dancefloor, of course. Because my music is strongly influenced by my personal mood I do have a split relationship with the so-called "fans".
When people approach me to tell me, for example, that they've come only to hear me play I feel honored, of course, and it makes me happy. But on the other hand it puts a tremendous pressure on me to live up to their expectations. This can trip me up and make me insecure at times.
WT: If you think of images that can accompany your music, how would they be? Can you imagine including VJs in one of your next shows?
DD: I'm not the biggest fan of visuals! What I love is video mapping on buildings. For me, a well thought-through and orchestrated light concept is more important. My motto here is "less is more". Minimalism is very important to me musically, as well as in light design.
WT: When you produce how is your creative process? Do you have inspirations or methods underlying your production?
DD: When producing it is extremely important for me to find my own workflow. However, I'm still on a journey to search for it. With the seemingly endless abundance of music, especially in the electronic [music] field, there's the danger to be geared to certain stereotypical production processes. I'd like to find my own way, even if this means to start countless projects, but eventually finish none of them.
WT: The intro to a DJ set is a quite important part—how do you decide if you start slow-progressive or harder?
DD: I decide that spontaneously before my set, and adapt to the DJ that's playing before me. It has also happened that I spontaneously made an intro in Ableton five minutes before my set, because it fit the current mood. Harmony is very important for me. How I can eventually achieve it is revealed in the minutes before.
WT: Let's change the subject and instead of music talk about books for a second—the literary production is usually divided between those works that take years and those that can be written even in a week, since the writer has them already internally concluded. Do you think that this criteria could also be applied to music?
DD: Electronic music is very fast-moving nowadays. I doubt that productions which have been begun years ago can simply be released into the present without modification. In general, I believe timeless music is very rare.
WT: Recognized today as the city of techno and freedom, Berlin owes a lot to its protagonists. What remains of the origins that established the scene, and what has changed since the 90s?
DD: I'd say that almost everything has changed. Well, which clubs have remained from the 90s? Planet, Bunker, UFO, Walfisch, and E-Werk have disappeared an eternity ago.
Tresor had to give way to a shopping mall, losing its original charm entirely in my opinion. Nowadays, the Mercedes Benz Arena stands on the site of the former Ostgut/Panorama Bar and the Casino. Watergate is struggling with real estate sharks, who are driving the rent to extremes. The only underused properties that can still be rented temporarily are in the outskirts of Berlin.
WT: Shortly after the fall of the Wall, you moved from Halle to Berlin, so you experienced the reunification of "two Germanies", two completely different worlds in social and political terms. You were a teenager back then—would you share a memory of those times with us?
DD: At the time of the fall of the Berlin Wall, I was already 14 years old. My father used to live in Prenzlauer Berg already during GDR [German Democratic Republic] times, and I was able to visit him regularly. Hence, Berlin, the Wall, East and West were not unknown to me. East Berlin as the capital had a special status already back then. You could find stuff there that did not exist anywhere else in the GDR. The TV tower, the subway, and UHT milk in tetra paks impressed me already back then.
After the fall of the Wall it was a matter of seconds to get from East to West in Berlin. You would just board the subway in Friedrichstrasse and arrive in Wedding a few minutes later. There you would find Coca-Cola and Marlboro cigarettes. In my memory, however, the subway stations in the West were just as fucked up as the ones in the East, only the products on the shelves of the kiosks had changed.
WT: Already in 2012 in a Berlin Mitte Institut Interview, you recognized in reference to the Bachstelzen collective that not all members could make a living out of their art. Do you think that the speed, simultaneity, and spontaneity of the present digital world might further contribute to the erosion of artistic creativity?
DD: I think that making a living off one's art is a blessing that is reserved for a chosen few. And I'm not saying this only with regards to music. There are countless painters, writers, actors and musicians who realize incredibly good and innovative projects in their fields yet still can not make a living from it. I think art has to do with skill, and—above all—idealism. If you believe in yourself and stay true to yourself, many things are possible.
WT: Thanks a lot for your time and the great music. To close the interview let's jump into a short ͑͑͑Ping-Pong questionnaire, this is the fun part, don't take it too seriously…
More DJs, less quality?
DD: I do not think so.
A record, a set and a track?
A set.
Beer, wine or whiskey?
All.
Mornings, afternoons or evenings?
Mornings & evenings.
LSD, grass, or ecstasy?
What's that?
Analog, digital or both?
Both.
110 BPM or 140 BPM?
To each their own.
Follow David Dorad on Soundcloud | Beatport | Instagram.