Having visited Amman many times, I have been fortunate to experience the small but growing electronic music scene in Jordan. What amazed me the most was to see music being used as an instrument to find freedom in a restricted society and somehow as a small act of rebellion against it. Hence, the intimate and discrete parties in the desert, beach or at friends' houses tasted as sweet as the first ray of sunshine after a cold winter in Berlin.
Following my curious ear, I wanted to dive deeper into the musical journey of the first electronic female DJ in Amman.
Farah Albi Tar goes by the name of Shamsa, which is an old Bedouin name and means the sun. In just a little over two years of DJing, she has taken her sound from Jordan to Germany and is slowly establishing herself in Berlin's electronic music jungle.
If I had to describe her mixing style it would be a cocktail of diverse genres braided into one harmonic piece. From melancholic, oriental sounds to more organic upbeat house tunes, her track selection usually blends into an exceptional acoustic voyage. Coupled with her one-of-a-kind charisma, experiencing her live is a truly delightful experience.
Listen to the exclusive set she recorded for us at WITNESS THIS while you enjoy this interview.
"Being the first female DJ in Amman, there were no footsteps I could follow… toughest thing though was convincing my mother of the idea that I choose DJing as a career, especially in a culture that has yet to grasp the spectrum of this field of work."
Shamsa, as an emerging Arab female DJ you must have encountered challenges. What first pops into your mind when you look back and since you started?
I think just the idea of an Arab female leading a dance crowd in late hours in an Arab Muslim country was controversial enough, aside from the fact that I was the only girl doing it in the whole country.
It was received with a variety of opinions ranging from support of course, to me being referred to as the outcast advocating of a sort of liberty that goes against national tradition and culture.
That was not all. Coming back to Amman after spending a year getting cultured with Berlin's electronic [music] scene, I felt lonely in a non-existent electronic community. With the scarce number of DJs and an unestablished electronic scene, I think the hardest thing for me was finding a real point of reference in Jordan.
Being the first female DJ, there were no footsteps I could follow. I mean, there was of course the support of male peers and old-schoolers, but there was generally a lack of a real electronic culture, jam/production sessions, learning curves.
The toughest thing though was convincing my mother of the idea that I choose DJing as a career; especially in a culture that has yet to grasp the spectrum of this field of work. She would always say: "Mama, when are you going to get a real job?"(chuckles). Today though, she is my biggest supporter.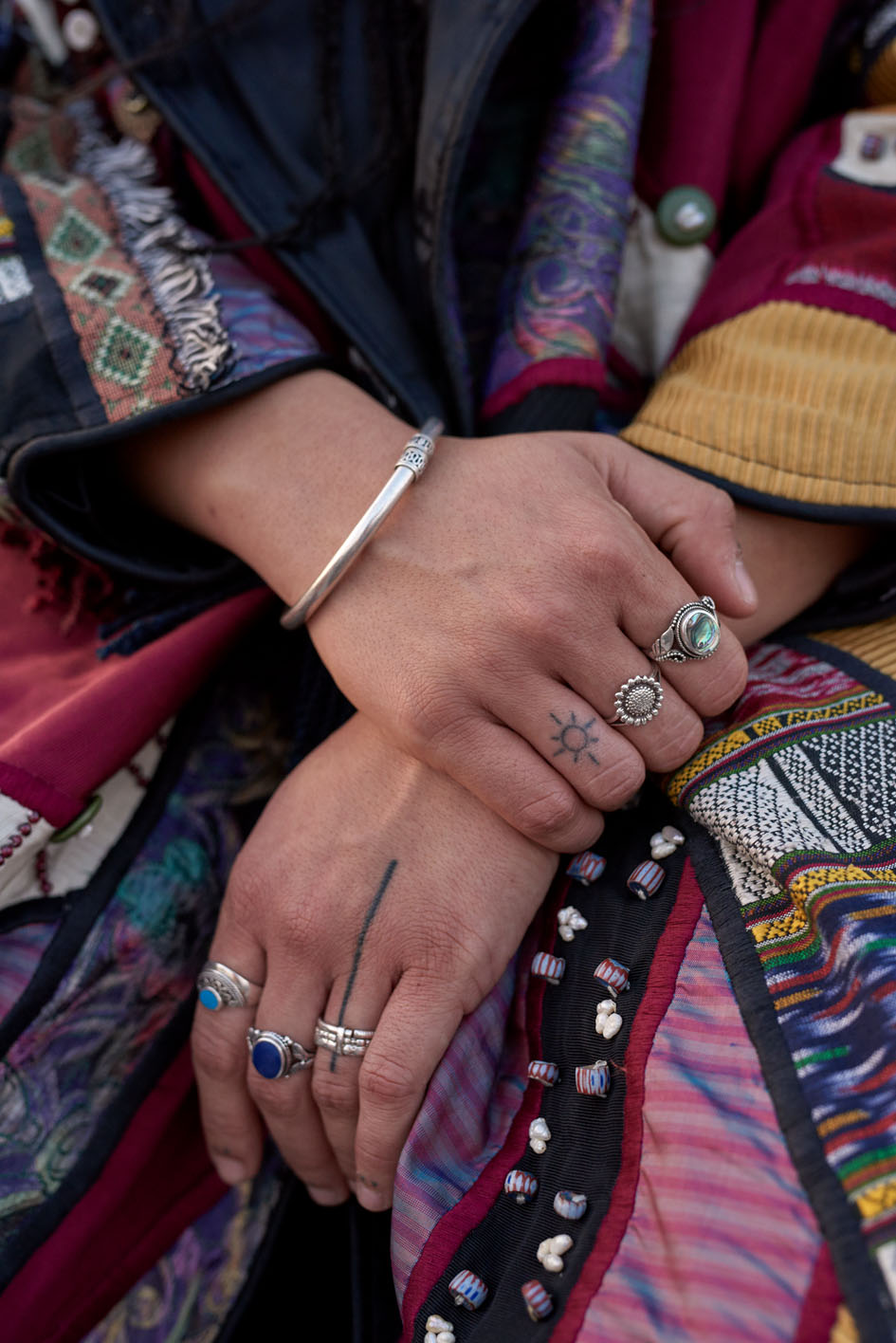 The electronic music scene is usually characterized by its openness and liberalism. How does this translate into the scene in Amman, Jordan?
Well I think it translates just the same, but rather with a more needed incentive than it would in a Western world. The electronic scene in Amman although only quite recently growing, has even if for a few hours, definitely become a safe haven for freedom of expression and an escape for many.
With a growing number of attendants, the scene is inviting a very diverse crowd from all ages and backgrounds. This resembles and translates to what electronic music is doing all over the world: Bringing people together who vibrate on the same level in tune with the beat. I am more than proud to be an active member in helping this culture grow and move forward.
In a city where nightlife and entertainment are limited to restaurants, pubs, and bar gatherings, and where freedoms of speech and self-expression are still limited, electronic culture seems to defiantly build a base for creative openness and forwardness.
Shamsa, tell us more about your sound. How can you best describe it?
I think the best way to answer that, is to invite you to one of my gigs. It can vary depending where and when I am playing. You can either find me playing downtempo sets for a chill crowd, or find me banging dance, house, and techno music in the after-hours.
I can only say that I pretty much don't follow the rules. I think perhaps thats what makes my sound unique. I always try to opt for fresh sets. I feed on people's energy and go from there. I am very versatile in my sound.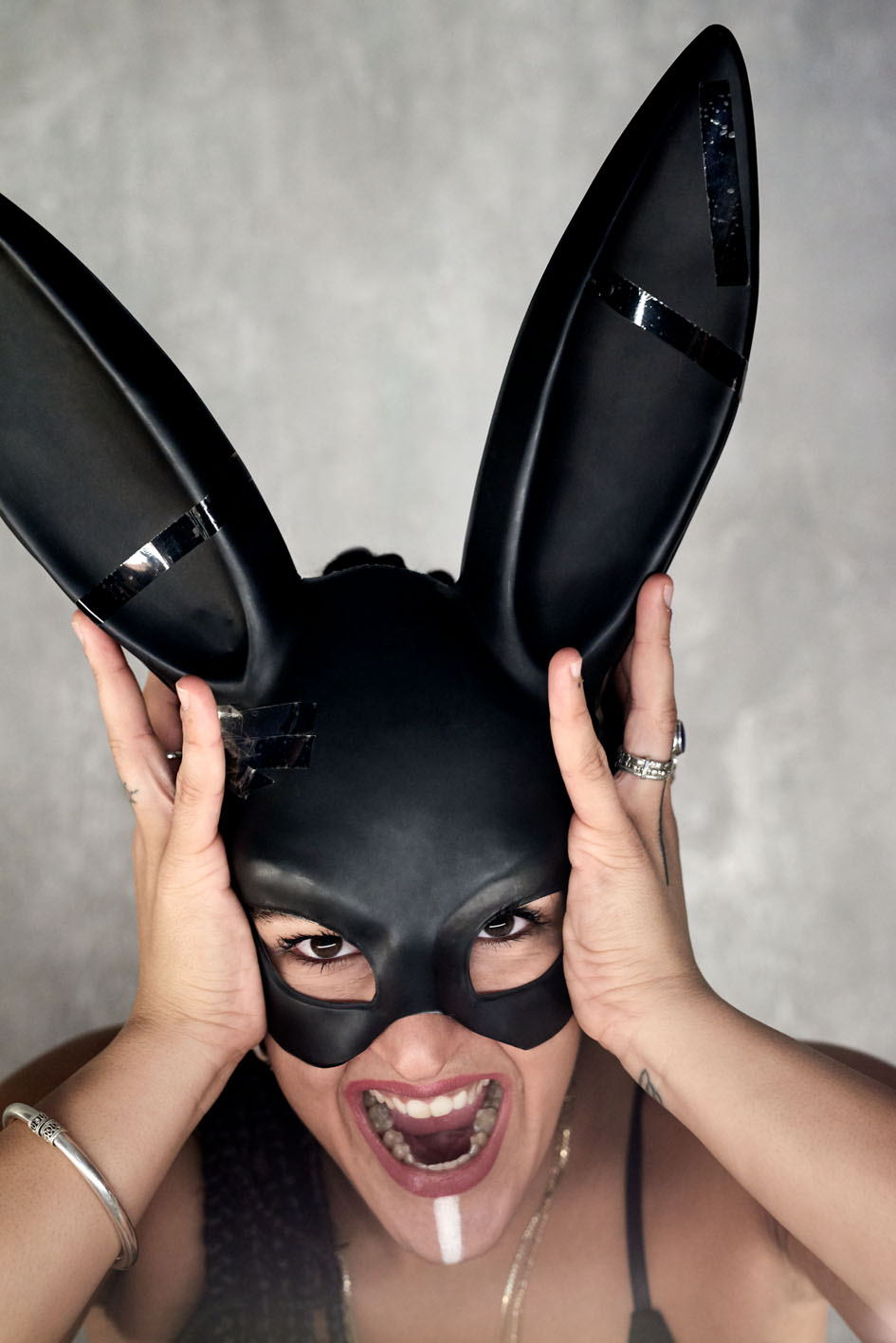 In a city over-fluctuated with DJs, what are you bringing to Berlin and the world?
First, I think we need to modify that statement (sneaky smile). The city is over-fluctuated with male DJs. We all know about the gap and the insufficient female influence in this market. I think less women are encouraged to follow this path of a career.
I am here to state, female or not, it's time for a new age, a new generation wave of DJs who bring new, fresh sounds to the market. People are tired of hearing repeated sounds in the electronic dance scene.
My joy of being a DJ is curating vibes that bring people together whether through my track selection or production creativity. I love playing stimulating music that most certainly will get you up on your feet. That's what I am here to do.
In just a little over two years you have quickly developed your skills and proven your talent. What are the next steps for your music career?
I must admit I have been truly blessed in my musical journey so far. Up until a few months ago, I had no online presence. All my gigs were a result of word of mouth of people who've attended my gigs and that traveled across countries. I am still very young in the electronic scene, but I am just getting started. I plan to infiltrate the market soon with fresh productions.
Currently I am working on my first project with a friend here in Berlin that hopefully will hit the market before the end of the year. I am thrilled and can't wait to share my work with the rest of the world.
Thank you for your time and insights Shamsa. Looking forward to seeing you behind the decks!
Follow Shamsa on SoundCloud | Facebook | Instagram.