"Without music, life would be a mistake". These words of Friedrich Nietzsche could perfectly fit in with our next interviewee, german DJ/Producer Niklaus Katzorke for whom music is "a total bliss". Indeed, the power of raving was the great turning point in Nik's story, who's originally from a sparsely populated southern German farmer village. Fortunately for those around him, this art form somehow got in his way setting the course towards the colorful and vibrant Berlin scene of electronic music.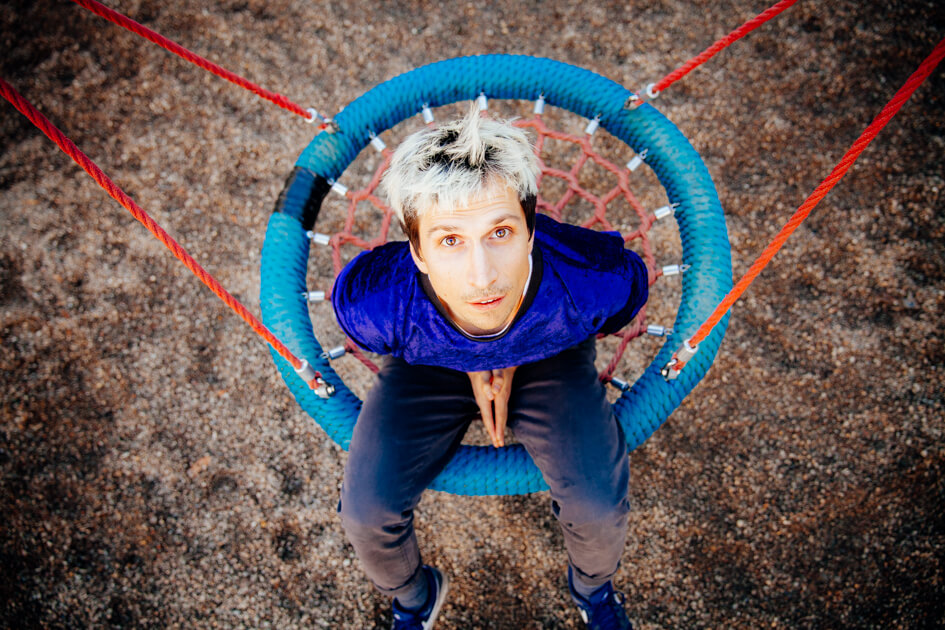 His party series VOLL SCHÖN has become one of my favorites in Berlin. Brought to life almost a decade ago spontaneously by Nik and a bunch of his friends after a memorable double-birthday celebration, it is also Nik's own label name and a way for him to "make fun of everything".
It all began when Nik followed his mother's hands on the piano. But it would not happen before much later, after graduating in Astronomy & Physics with a thesis about collapsing stars that Nik would decide to tap back into this energy, and fully change his future course. He gave up the brand-new profession and began to pursue the professional path of music.
Over the last decade, Nik continued to develop himself as a DJ/Producer, achieved some long-term residencies in renowned Berlin clubs, and tours often between big cities. Those who know him well or attended his parties can testify about his wit and humor, his eclectic cross-genre DJ sets, and the ever-creative performances he takes part of. Nik is member of several crews who are supporting cultural projects, from party protests against urban policies to forest-lake festivals or radio comedies.
Let's see then how in the following interview Niklaus Katzorke describes this universe. Meanwhile, I recommend you to listen to the amazing kaleidoscopic mix he specially prepared for the WITNESS THIS followers. Let's ride beyond…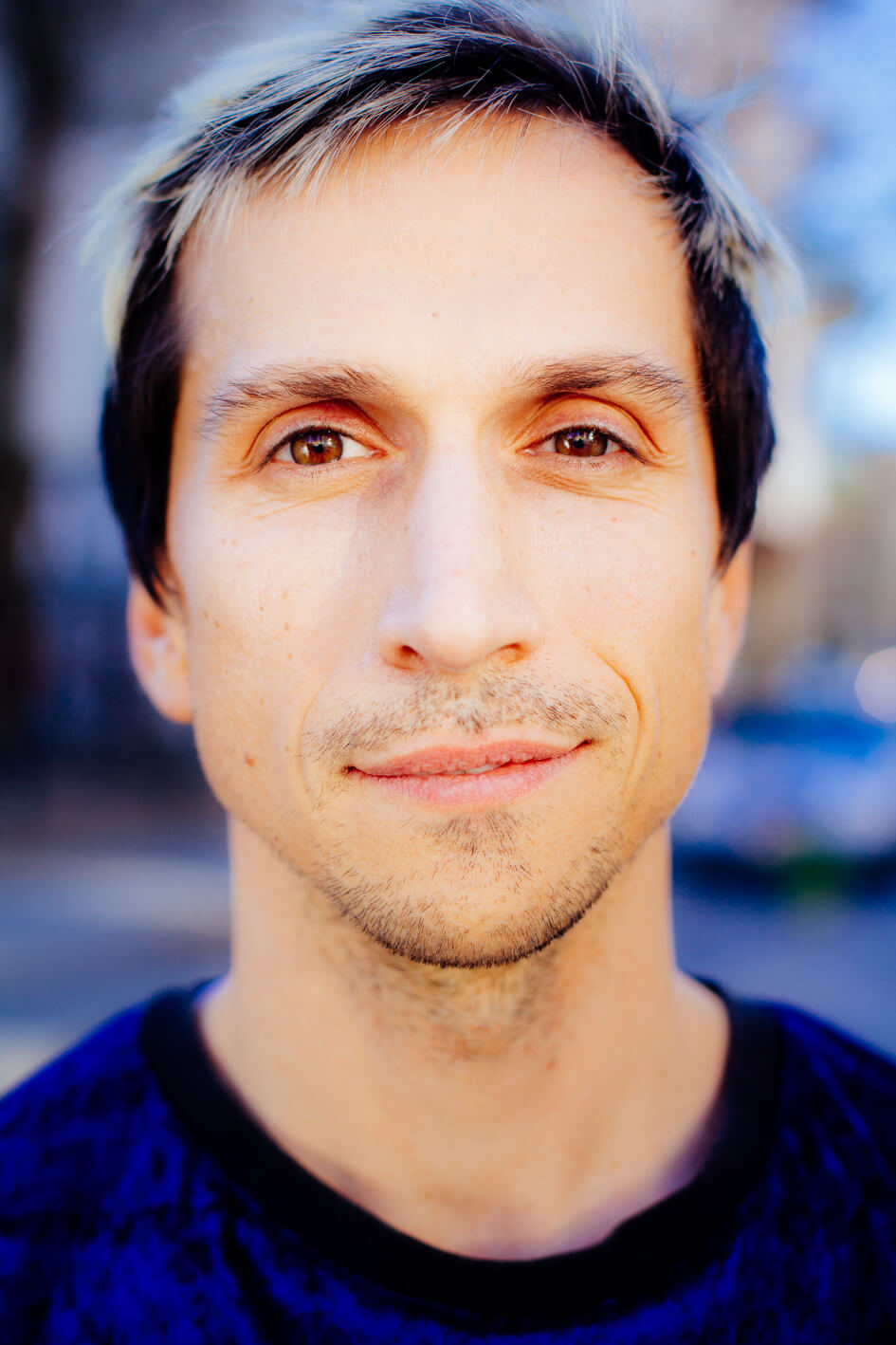 "Have you ever seen a perfect pony, and felt like riding it? Here's your chance! Hop on and enjoy some of my current favorites for easy-listening at home."
WT: Who is Herr Katzorke?
Niklaus Katzorke: Dr. Katzorke is actually a local dentist in Berlin-Friedrichshain. My friends used to make fun about the sound of that name and started calling me Katzorke. For some reason, I thought it sounded like a proper techno name, so I used it as my producer alias in my first band "Die Wotzens". My real last name is super-secret, of course. But Niklaus is my real first name.
As you mentioned I grew up in a small village in the Southern Black Forest and moved to Berlin 15 years ago to study physics and astronomy. I had a pretty rough start in Berlin and became a super-nerd, workaholic, and running-addict. So halfway through my studies, I decided to end the misery, get my diploma and undo some of the damage to my soul… To procrastinate my diploma thesis, I started making music with some nerdy Linux freeware, then stumbled across Renoise, a really funky DAW [digital audio workstation] which I recommend to anyone. My first "tracks" sounded like shit, but I noticed that making music made my friends see me as a sentient being again… What was the question again?
Berlin for insiders has several nuances; apart from the common stereotype of the "dark side of techno", there is also a colorful one, emerging from a special genre of electronic music, atmosphere, and community… Let's say—or play—you're a writer, how would you describe with words the magic of the circle which you belong to and what does this scene mean to you?
I think a little anecdote will best explain. When I finished university, I was free-floating in Berlin, working in PanAroma Bar, the little brother of Club der Visionäre, and enjoying the first period in my life where I did not try to meet anyone's expectations. At some point, I went to the G7 protests in Rostock with some friends. There were massive riots and I had my first encounter with Hedonist International:
While the rioters and the police turned the inner city into a war zone, the hedonists were in the middle of all this doing a peaceful rave parade with a massive sound truck. Instead of looking absurd, they made everyone around them look absurd. We were in the middle of the whole shebang and pretty scared as troops of "RoboCops" were running by. So we followed the rave and left the city center dancing with the hedonists. Our fear was gone immediately and we really felt we were on the right side.
This experience opened my eyes for the power of the rave. I became very active with Hedonist International and we organized a lot of protest-parties: To highlight Berlin's shitty housing policies, we went to flat viewings for wealthy investors with a portable sound system and turned them into nude dance parties. And of course, we brought journalists…
So to answer your question, I think that colorful side of the Berlin party scene you mentioned is a reflection of the coexistence of a lot of alternative life forms—punks, hippies, hedonists, Antifas, squatters, ravers, the queer community… And I guess when you see them all dance together, you get this "colorful" impression.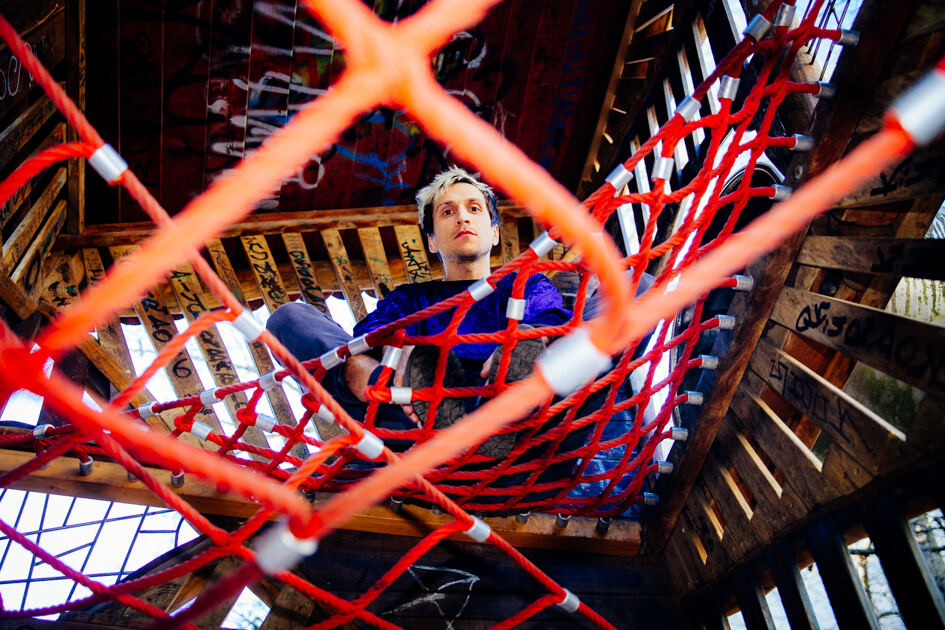 Let's talk about VOLL SCHÖN. How did this concept came about and how would you describe it? Is it a party, a label, a collective, a philosophy…?
I was organizing illegal street raves with my mobile sound system at the time. There, I met Thorsten and Angela who were just starting Rummels Bucht. I started working and DJing there, and I did my birthday party with Tobi Dei, a guy who just happened to have the same birthday. The party was legendary, so we decided to do more parties together. My roommate Lina and her DJ friend Jacob Groening joined in and we used the name Voll Schön which I had intended for a music project that never happened.
Over the years, we discovered that being over the top and making fun of everything was our thing. We did part-time-shamanic panpipe parties, hyper-colorful love-specials, and a lot of disturbing decorations. Our booking includes all electronic genres that we like and there's always live music. Most importantly, we try to create a positive, open and inclusive atmosphere. Or we're just lucky to get all the nicest people in Berlin in one place every three months.
So far for the party label. The music label is my own project which I started two years ago. Talking about it seems pretty pointless, you should have a listen here.
After years of great parties, can one continue to be dazzled or is the magic over at some point?
Beer helps.
From the very few posts that you upload in your social networks I get the impression that you use media as rarely as possible. Upon visiting your label site, you recommend not to stay online for too long… Regarding an artist's creative process, do you think it is more important to keep things simple? How does media affect your work—is it productive and functional to your art or does it keep you off the trail?
Yes, keeping it simple is a golden rule for pretty much everything. I think it's most important to know what you want to achieve through social media, and not to let those disguised advertising platforms tell you what to do. Personally, I want people to have easy access to my music and events and I don't want to waste their time. So I have some simple rules: I never pay for ads, I only post material that I have created myself—sets, releases, events, photos, texts etc.—and I leave out my personal life and my friends.
On a more technical level: I use Linux, I have no smartphone, I block my facebook feed with News Feed Eradicator, I delete all old posts and events, I log out of every platform after I'm done, I move work communication to email… okay, now I'm contradicting myself: keeping it simple has become extremely hard.
If you want to find good music—skip facebook and Instagram and dig into Bandcamp, Discogs and partly still Soundcloud.
Two of your pics uploaded show you as a child, already playing a big piano and holding an analog radio… Was mixing, selecting and composing a clear path for you since you were a kid or a more gradual development? Have you ever thought about what you would have been if you were not a DJ/producer?
I learned some piano pieces by following my mother's hands, and I started playing the violin when I was six. But apart from that, I grew up with very little access to good music. I was in the countryside and the internet was a 56k modem. Later, my sister and my best friend changed that. In Berlin, the early Soundcloud gave me a huge push. But there never was a clear path and I still don't consider myself a full-time DJ producer.
Apart from the female sex to which you have devoted an entire EP … what other inspirations do you have?
The male sex is also very important.
Any upcoming releases or news that you would like to share or announce?
I will be releasing a new Flowerpowder EP on Tal der Verwirrung this year, a Tech-House remix for Arutani on Voll Schön, a joint EP with Hannes Fischer on Voll Schön and a couple of tracks and edits on my Bandcamp/Soundcloud.
To close the interview let's jump into our short ͑͑͑Ping-Pong questionnaire, the fun part, not to be taken too seriously…
More DJs, less quality? More quality DJs.
A record, a set or a track? All of them.
Beer, wine or whiskey? Beer.
Mornings, afternoons or evenings? Mornings and evenings, afternoons suck.
LSD, grass, or ecstasy? A long hike in the woods.
Analog, digital or both? Both.
110 BPM or 140 BPM? 110.
___
Follow Niklaus Katzorke on Soundcloud.
___
TRACKLIST MIX OF THE MONTH MARCH '19
Wisdom & Slime – Windmühlen [MUSICPARK]
Low Volume -Sharaabi (Original Mix) [GET PHYSICAL]
Station 17 – Fahrstuhl (Original Version) [17REC]
O/Y – Die Entwicklung der Menschheit (Original Mix) [UNDERYOURSKIN]
Brigade – I Need You (Original Mix) [KELLER]
Tober & Tober – Concept of Words (Original Mix) [SERAFIN AUDIO]
Rigopolar – Greater (Luca Musto Remix) [NAZCA]
Jacob Groening – Fask (Original Mix) [EARTHLY DELIGHTS]
Lukkif – Mine Hender (Be Svendsen Dub Remix) [TALE & TONE]
The Magic Ray – The Tuning Of The Road (Simple Symmetry Remix) [DISCHI AUTUNNO]
Ichisan – Megla (Original Mix) [KANTO]