Douglas Heine strikes again. This time with his acclaimed mix "Under The Covers"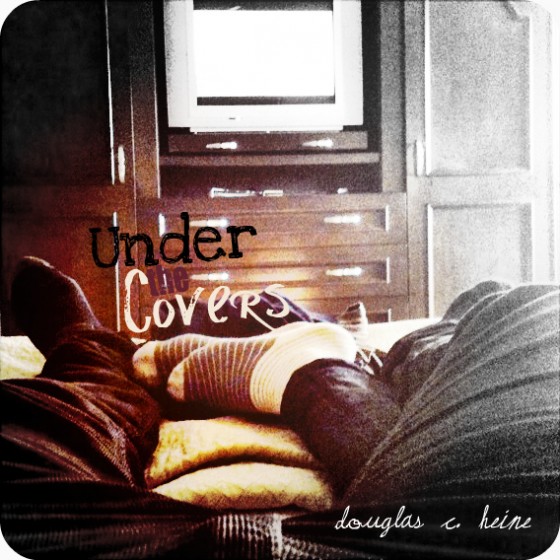 This one a little more down tempo compared to "Low Fi is the New High Five" which we featured a few months back and you can get here as well. "Under The Covers" was released before Coachella and was meant to not only draw attention to new refreshing music, but to also shed light on a few of the acts that were going to be there. So consider this an intimate mix, with reflection on an amazing weekend. Or for those of you whom weren't there or havn't heard a lot of these songs, consider it ammunition for new amazing experiences.
sample a few songs here:
we know you'll love it so get it here now.
Here is the correct order of flow just in case it does not download this way…please arrange if not.
Our Hearts Are Wrong    3:07    Jessica Lea Mayfield     Tell Me
ghosting    3:50    young minds
Youth    2:37    Beach Fossils   Beach Fossils
Marathon    2:46    Tennis       Cape Dory
Too Young To Burn    3:23    Sonny And The Sunsets     Tomorrow is Alright
June Hymn    3:58    The Decemberists      The King Is Dead
Little Lion Man    4:07    Mumford & Sons    Sigh No More
Let's Fall Asleep Together    4:35    Teen Daze      Beach Dreams
Heard It On The Radio    3:03    The Bird and the Bee      Interpreting the Masters Vol. 1 – A Tribute to Daryl Hall & John Oates
Song for No One    4:09    Miike Snow  Miike Snow
Hanging Onto Every Heartbeat    4:37    Cut Copy       Zonoscope
Bury Us Alive    3:10    Starfucker        Reptilians
Lost a Girl    4:22    New Young Pony Club      The Optimist
Rill Rill    3:50    Sleigh Bells        Treats
Separator    5:20    Radiohead       The King Of Limbs
Killemall    4:06    Menomena      Mines
Menopause Man    4:01    Ariel Pink's Haunted Graffiti        Before Today
Truth    4:21    Alexander Ebert
Messy Enough    3:27    The Radio Dept.      Passive Aggressive: Singles 2002-2010
Helplessness Blues    5:03    Fleet Foxes