We featured Craft Spells before they released their album so if you have not checked out their release from last month titled Idle Labor, you're missing out.
I was fortunate to pick up Idle Labor as a hand numbered limited edition copy on blue marbled vinyl from Captured Tracks which may be sold out now, but you can still pick up the standard edition which is equally awesome to the ears.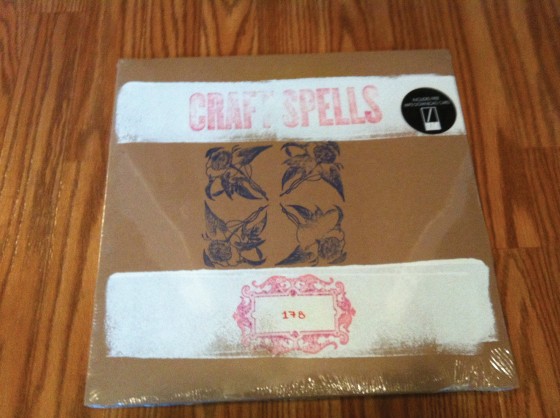 Track Listing:
1. For the Ages
2. Scandinavian Crush
3. The Fog Rose High
4. Party Talk
5. From the Morning Heat
6. After the Moment
7. Ramona
8. Given the Time
9. Your Tomb
10. You Should Close the Door
11. Beauty Above All
RELEASE DATE: March 29th, 2011.
Official video for After the Moment:
http://www.youtube.com/watch?v=9a5v_XhoO-4
See them on tour next week on the west coast with label mates Beach Fossils and Writer:
Sun 05/01/11 Club Congress Tucson AZ
Mon 05/02/11 Soda Bar San Diego CA
Tue 05/03/11 Echo Los Angeles CA
Wed 05/04/11 The Cellar Door Visalia CA
Thu 05/05/11 Slims San Francisco CA
Sat 05/07/11 Chop Suey Seattle WA