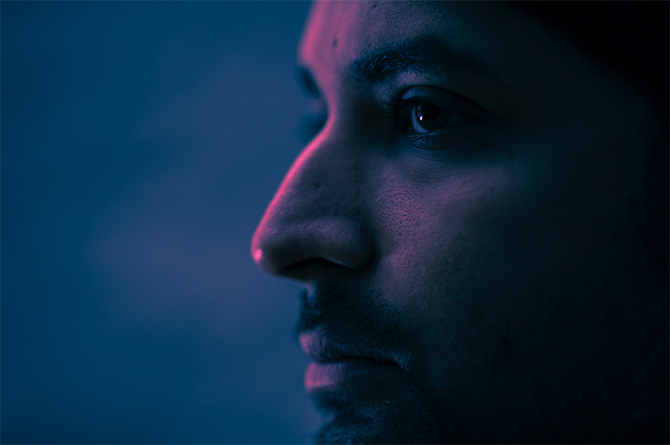 Words by Greg Bevis, Dersu Rhodes & Nissa Rhodes
—
We caught Atish at a fascinating point in his career.
When we sat down with him in the Silver Lake neighborhood of Los Angeles, he hadn't yet told his boss or his 11,000+ fans on Facebook that he was taking the leap and leaving his 9-to-5 gig as a programmer at Facebook, and allowing himself to dive fully into the world of producing and performing as an electronic music DJ full time.
Meeting an artist you admire can be an awkward experience. You show up, try to play it cool like it's no big deal and then pray that you can think up the right things to say and don't sound like an idiot. You also never know what you are going to get. The artist might not be in the mood to talk, or even had no idea you were coming so you feel like you are imposing the entire interview.
Meeting Atish for the first time couldn't have been more different. We showed up and after a few moments of shy hellos the first few questions about music lifted any uncertain haze in the room and we all felt at home.
Atish is someone you could spend hours talking to. He's acutely self aware and approaches music with an almost systematic precision, as if he's a college professor dissecting and studying the habits and trends of the dance community. His love and commitment to the craft of DJ'ing was inspiring, offering countless pearls of wisdom and insight as both a performer and audience member.
Tune into our fresh Mix of the Month July – mixed by Atish, premiering exclusively on WITNESS THIS. We also invite you to enjoy our favorite moments from our conversation with Atish below…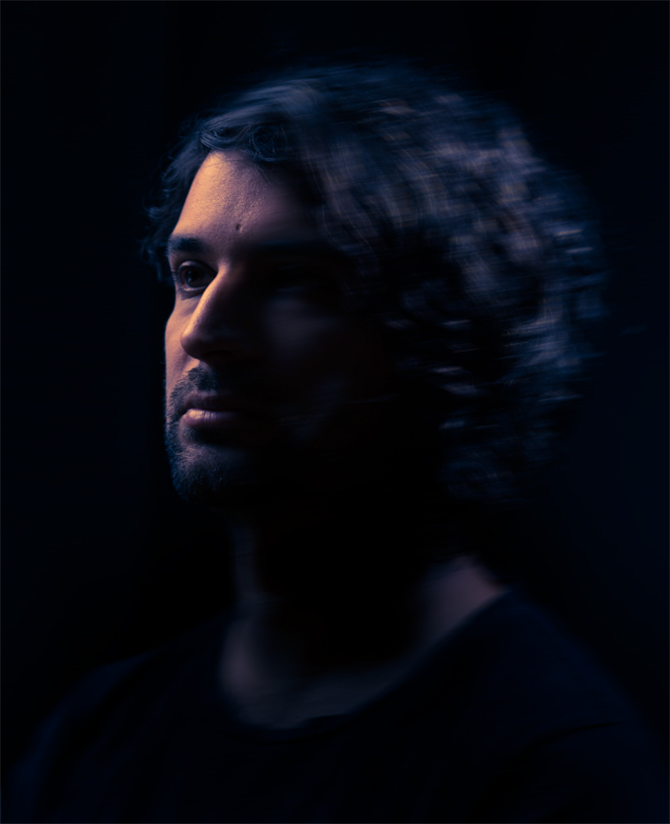 Mix by atish –
Conversation with atish –
Atish is currently touring Europe and Middle East. Witness him live at one of the following gigs:
July 4 – Unleash, London
July 6 – Sisyphos, Berlin
July 10 – Suma Beach, Istanbul
July 19 – Naturklang, Zurich
July 25 – Garten, Beirut
Aug 1 – Nuba x Syncretique, Paris
You can follow Atish on his facebook page | Soundcloud.
Find the previous issue of Mix of the Month here.
—
UPDATE***TRACKLIST Podcast "A Swan's Song":
Daniel Dubb – Breathe (Intro) [Rejected, 2015]
Boddhi Satva – Mama Kosa feat. Kaysha (Atjazz Astro Dub) [Offering Recordings, 2015]
Savvas – Running Out Of My Heart (Yigit Atilla Remix) [Ready Mix Records, 2015]
Cipy – To Many Wishlist [Your Fifteen Sexy Heel, 2012]
Tamere – Schwing Din (Marcelo Nassi Remix) [Epoque Music, 2011]
Doubtingthomas – The Long Way Round (Koljah Remix) [Organic-Music, 2012]
TVA – Bold [Amam, 2015]
Polder – Hedwige [Amam, 2015]
Tred Benedict – Treefrog [Highgrade Records, 2015]
Samu.l – Bella Mattina [Nite Grooves, 2015]
Eddie Niguel – Solitude [Dig Deeper, 2012]
Colder – Turn Your Back (Patrice Baumel Remix) [Not Available / Bataille, 2015]
Einmusik – You feat. Jonas Saalbach [Einmusika, 2015]
Andrea Oliva, Jimi Jules – Cloud 9 [Objektivity, 2015]
Chaim – Escape Velocity [Rumors, 2015]
Benotmane – Cross Hands [Stil Vor Talent, 2015]