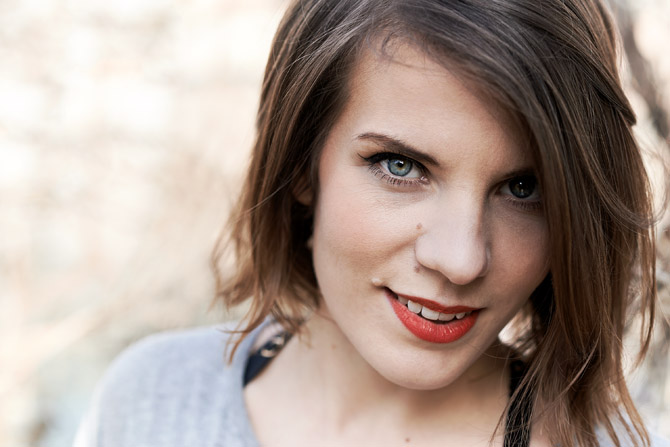 -Photography by Saskia Uppenkamp–
—
In collaboration with KENTAUR Podcast Series, we bring you Beth Lydi, the first DJ features in our series, 'On A Quest For Legends', as we scour the globe for the best up and coming new electronic DJs.
Describing herself as a 'workaholic with a butterfly image,' Lydi's world is multifaceted and jam-packed. She's currently touring as a DJ, co-owns two labels and even manages various artists. Known to her quickly growing fan base for her infectious energy, her sets are super high-energy, hypnotic, dark and minimal and yet she still manages to infuse her own playful nature into them. More on Lydi, her perspective on Berlin and why she's chosen the butterfly symbol to represent her below…
But first, listen to Beth Lydi's new set exclusively on WITNESS THIS in collabo with KENTAUR podcast series.
WT: What brought you to Berlin? A love affair? A job? Solo mission?
Beth Lydi: Haha, I think it was a good mix of everything. Isn't Berlin a love affair in itself? Joke aside though, yes to all! Job, love, life!
WT: Imagine you're explaining the DJ scene in Berlin to someone who's never been…what is it like there right now as a working DJ?
Beth Lydi: Well, it's a tough business, no need to sugar coat it, but at the same time I wake up every day so happy to do it! Berlin is special, it has to be the city in the world with the highest density of DJs in one place. But it's a good thing, you meet a lot of interesting people, and you get lots of inspiration.
For me Berlin has some of the best clubs in the world, and it is such an excessive and ecstatic party scene here. The city just never sleeps. I think part of the fascination of the scene is the intense focus of the here and now, but this goes for all over the world. The people, the music, the atmosphere, everything comes together and creates this great energy.
WT: Are there a lot of other women on the DJ circuit in Berlin right now? Europe in general?
Beth Lydi: The number of female DJs is constantly growing, and we are definitely moving away from the man-dominance that used to characterize the scene. Which is a very good thing, I'm all for diversity!
WT: What's it like being a female in a male dominated industry? Do you think being female is an advantage or a disadvantage?
Beth Lydi: I think it can be a bit of both every now and then, but i like to think of it as unimportant what gender I am. It should be about the music, and how this makes you feel. If it is good music it shouldn't matter what gender the DJ is.
"The butterfly represents me. It is said that the butterfly counts not months, but moments."
– Beth Lydi
WT: A lot of your music has almost a primal feeling… it's intense and raw and yet you manage to bring a level of innocence to it…what was the path that lead you to this genre?
Beth Lydi: Haha, I think it must be my Norwegian roots coming out there. But it's true, I have a soft spot for a bit raw, really groovy sounds, but at the same time I am a very happy and positive person, so maybe this shines a bit through.
My musical background is classical music, having played both piano, violin and sung in a choir, but I have always listened to all kinds of music. Rock, rap, techno, jazz, you name it. It think, as in many parts of life, it is important to let yourself embrace different experiences, often I find sounds in songs from other genres that really inspire me for my own tracks.
Music is such a beautiful kind of art, where you can create so much feeling, and this is what I love about it. Making people feel the way I do when I hear the music I play – excitement, ecstasy, happiness.
WT: What does the butterfly represent?
Beth Lydi: There is a wonderful quote from a Danish writer: "Just living is not enough," said the butterfly, "one must have sunshine, freedom and a little flower." The butterfly represents me. It is said that the butterfly counts not months, but moments, may sound a bit weird, but that's exactly how it is.
WT: Is there a venue or festival or place that you've always dreamed of playing?
Beth Lydi: No, not like that. I am always just very excited for my next gig and what awaits me! Every place has its own charm and character.
WT: As an audience member, what's one of the best show you've ever been to? Electronic or not…
Beth Lydi: Oh, this is a difficult one. It is usually connected to so much around it… you know, the people you are with, the venue itself. But i think it must have been a few years ago when me and some friends saw Nicolas Jaar with his entire orchestra. It was my first time hearing the songs live, and it is such a big production with everyone, this was a very nice show.
—
Follow Beth on Soundcloud and facebook.
Listen to more great music in other guest mixes HERE, HERE, and HERE.
—
TRACKLIST On A Quest For Legends Chapter 1
01. Alex Banks | A Matter Of Time (Frank Wiedemann Remix)
02. Christian Arango | Poison
03. Groove Armada | Look Me In The Eye Sister (Audiojack Remix)
04. Danny Serrany & Eppu | Above
05. Beth Lydi | Rincon
06. Matthew Codek | Jumper
07. Marc Miror & Andreas Henneberg | Faces
08. Beth Lydi | Kaminda
09. Christian Nielsen | Foxy Foxy
10. Kevin Knapp | Audiojack – Stay Glued
11. Beth Lydi | Supersize
12. Ilario Liburni | Crapkin (Reset Robot Remix)
13. Luca Lento | Poema (Mendo Remix)
14. Lowboys, BDJ & Markomas | Raw Deal
15. Beth Lydi | Ego Trip