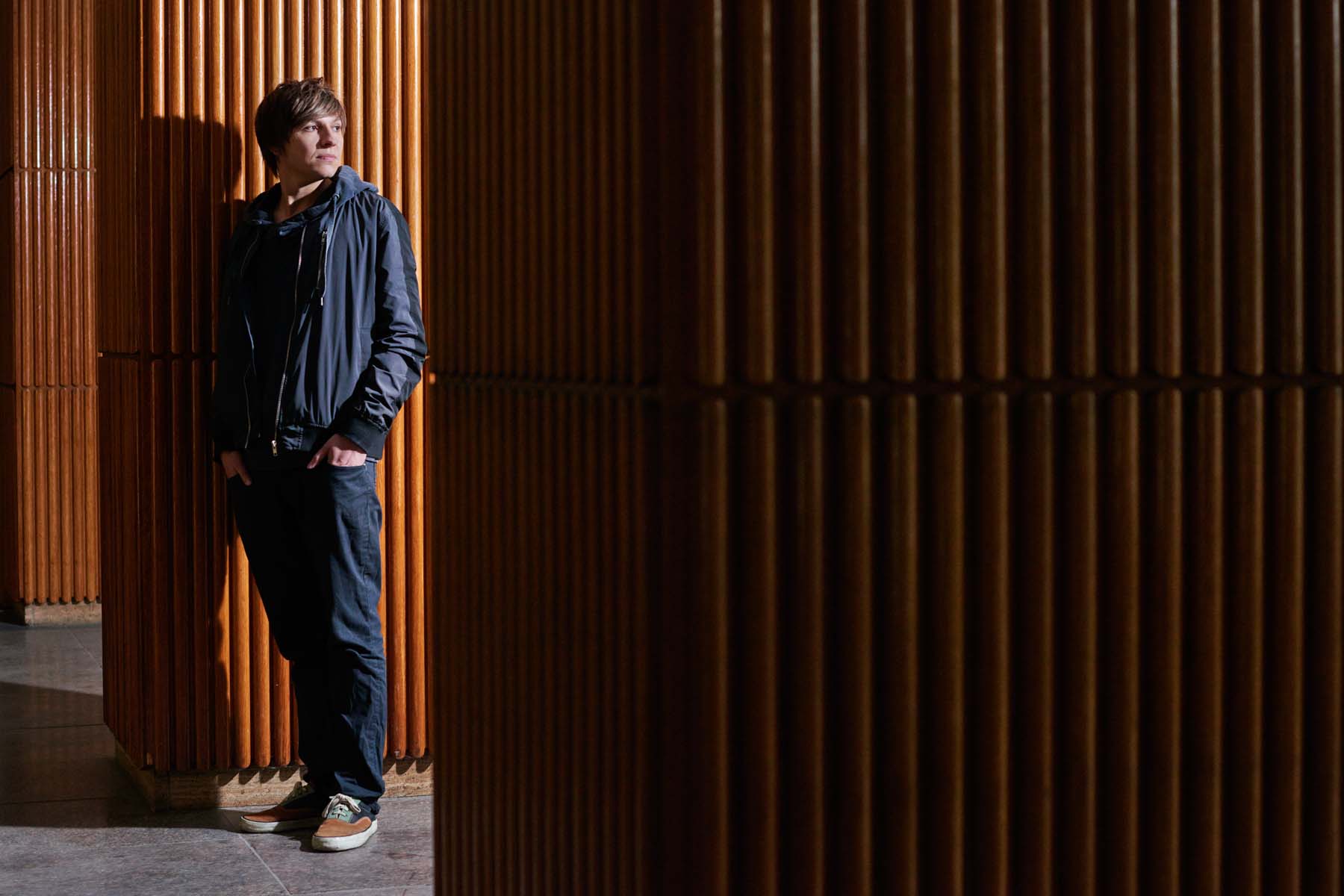 Still On A Quest For Legends in our search for the most promising upcoming DJ talents, today it's time to present Jonas Saalbach, hailing from Berlin.
German-born Jonas has already built an incredible reputation given his young age of 25. Similar to his famous colleague David August he has an education in audio engineering. He started out with Hip-Hop and Rap before finding his way into techno and house in 2006.
Where many artists go into producing only after years of DJing, Jonas seems to take the opposite way. He has just recently dropped his first album, and his self-perception is more that of a live musician rather than a DJ.
Tune into his fantastic podcast set he put together for WITNESS THIS and our collaboration partner KENTAUR Podcast Sagas, and read on below for an interview with this talent. I have a strong feeling we'll hear more from Jonas in the years to come…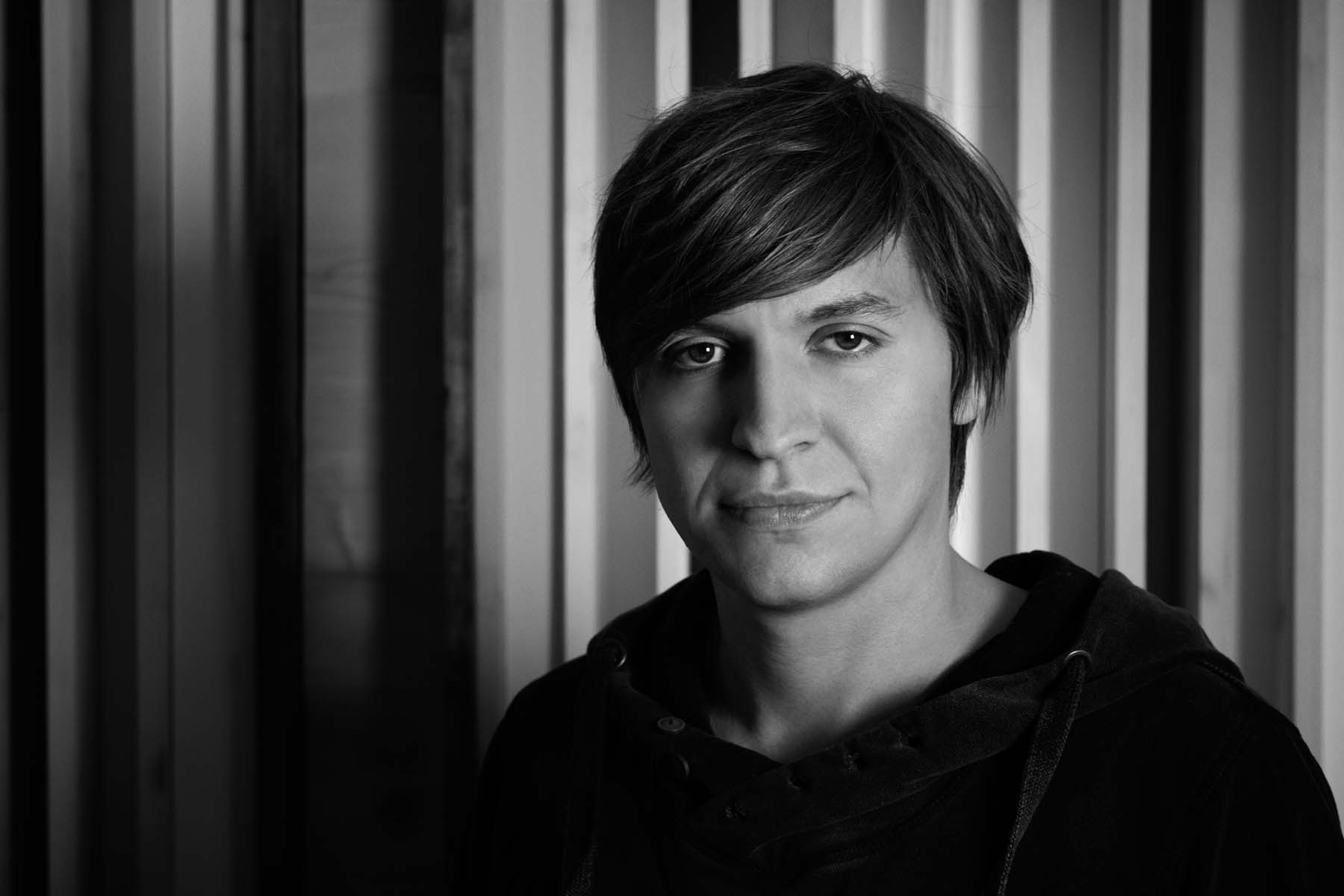 "I don't see myself as a DJ because I play live almost exclusively. When I started to produce electronic music I stopped with DJing altogether and focused only on my own sounds."
WT: I've listened to one of your fantastic sets, recorded at KaterBlau Berlin, and it struck me that it consisted almost only of your own tracks – which is rare. How important are own productions along the road that is a DJ's career?
Jonas Saalbach: First of all, playing a live set and a DJ set are two totally different things. 'Live set' means your set will consist completely of your own productions with an individual system, you're not mixing two mastered tracks at all as you would in a DJ set.
To be honest, I don't see myself as a DJ because I play live almost exclusively. When I started to produce electronic music I stopped with DJing altogether and focused only on my own sounds. It took me some time to understand what the best way would be for me to perform my music on stage. But as there's so much good music I like to do a podcast every once in a while, and I'm in the process of launching a monthly show on Proton Radio.
Coming back to your question, I think it's very important for DJs to produce nowadays in our scene. The most successful DJs produce themselves or use a ghost producer to attract more attention.
WT: Wait a sec… you are saying that KaterBlau recording is a 'live set'?
Jonas Saalbach: Yes. Technically, I don't play everything 'live'. That does not work with my tracks. But in the field of electronic music what I do would fall under 'live artist' versus being a DJ.
WT: Thanks for clarifying, I was not aware of that fine distinction.
What are your goals? Where would you like to see yourself in 5 years from now?
Jonas Saalbach: I really enjoy what I'm doing and have fun at every gig. Getting to know people and cultures is a super-positive aspect in my job, and I hope I can play more and more international tours over the next years. Especially in the USA it looks like the scene is growing, and when I get my working visa for the US I will definitely try organizing a tour there.
In 5 years I hope I will have had enough creativity and energy to launch an imprint focused on melodic house, techno and electronica music. I listen to a lot of non-clubby artists, and opening a new project would be also an interesting goal.
In the past I've thought about producing downtempo music and I've already finished the first tracks in this area. It's a totally different way to produce and that makes it so interesting. Intros and outros are a good example, I like how you don't need to think about if its playable for DJs.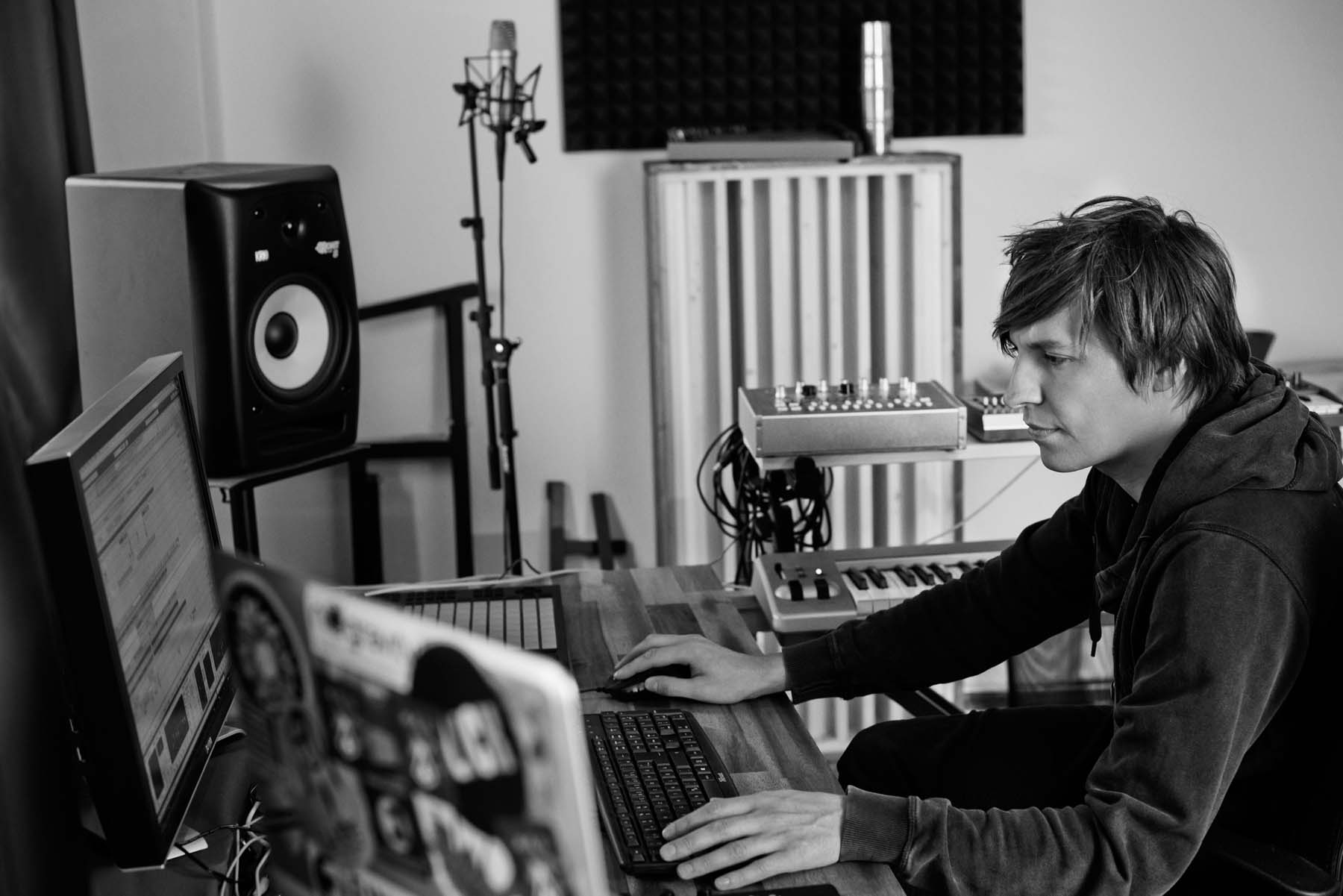 WT: What inspires you most? Not necessarily limited to music.
Jonas Saalbach: I don't need a catalyst to be able to go to the studio to produce. Mostly it's just my daily routine. Going for a walk with my headphones, my producer friends, just being in a relaxed environment and able to think and talk about music, hanging out in the Einmusika office, my hometown Berlin, and, of course, listening to different kinds of music are all contributing factors. Ultimately, there's not one thing I can single out.
WT: If you weren't a professional DJ/producer, your second dream job would be…
Jonas Saalbach: …I think it would be something with Audio Engineering as I also studied it. Over the last year I've been building a studio in the Berliner Funkhaus and I hope I can offer some audio work, like mixing or mastering, in the future. Otherwise I'd probably be a cook or something.
WT: It seems the deep electronic Berlin sound has conquered the world. Festivals all over the planet have adapted this meditative yet danceable style. Please take an educated guess – where is the evolution of electronic music leading us a couple of years from now?
Jonas Saalbach: I'm quite happy about the current sound in our scene. The melodic and deep vibe, which is en vogue at the moment, is what I've always enjoyed since I started with techno and house. Actually, I don't want to know what it will sound like in a couple of years, that would be too boring. Luckily, I can't see into the future. It's really exciting to observe how music evolves and I would like to be a part of it.
WT: Any interesting projects in the pipeline you wanna talk about?
Jonas Saalbach: I just released my album "Ancient Lake" on Einmusika Recordings, so at the moment there's no immediate EP in sight. Over the next months I'll release a couple of remixes and afterwards probably a few collaborations as I've had lot of session work with friends and fellow producers recently.
Last week Jon Charnis from Los Angeles visited me in my studio in Berlin and I'm super-excited about the result we had after a funny late night session. Another interesting project is a Remix EP for my album. This will be out in early summer of 2016 featuring great artists such as Sébastién Leger or Katermukke-head Dirty Doering.
WT: Thanks for your time, Jonas.
Jonas Saalbach: I have to thank you, too.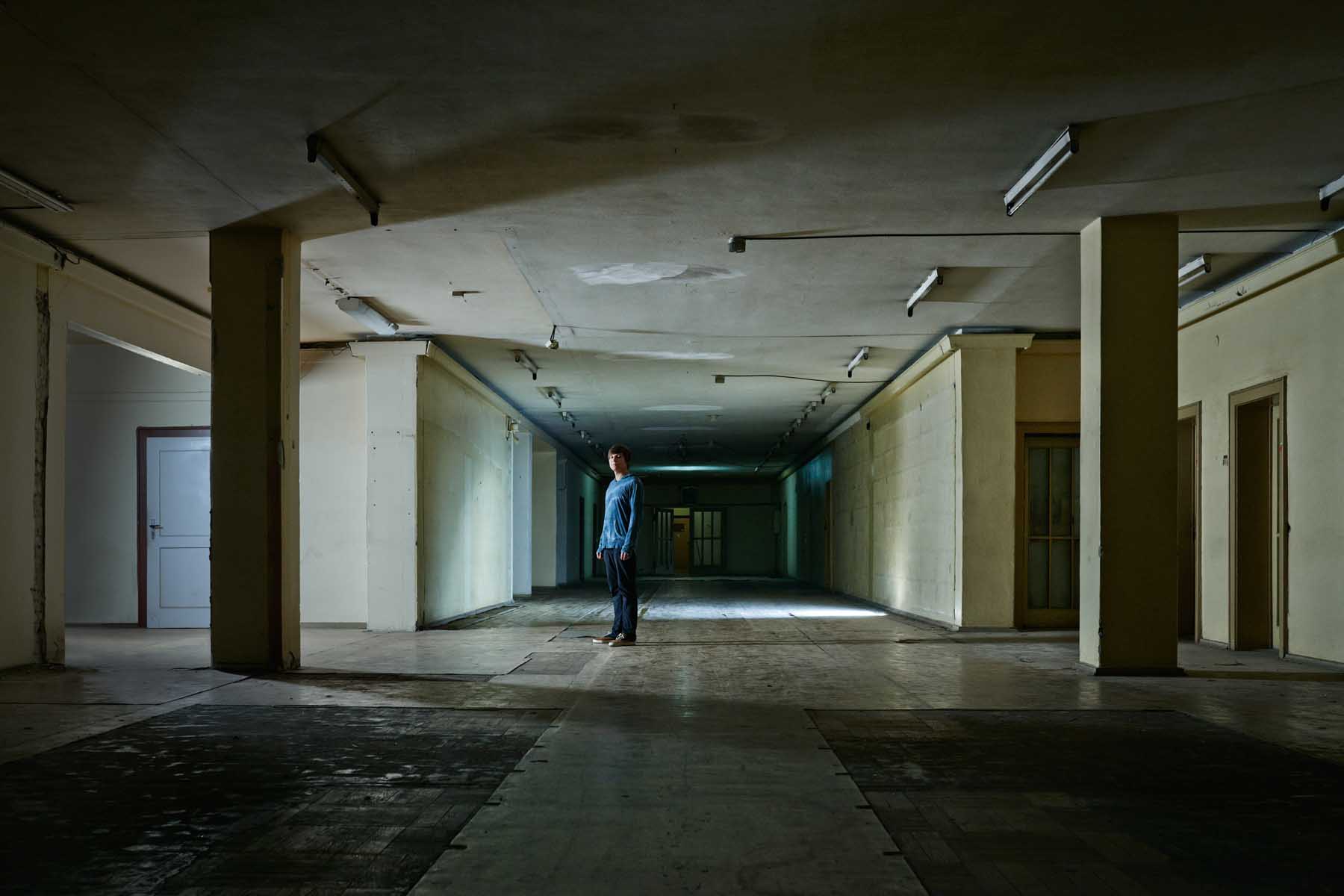 TRACKLIST On A Quest For Legends Ep. 10 mixed by Jonas Saalbach:
—
1. Budakid – Five [Einmusika Recordings]
2. Sunburnt Octopus – Yucatan Sunrice [Aftertech Records]
3. Stefan Z – My Boogie [Hive Audio]
4. Stephan Bodzin – Birth [Herzblut]
5. Compact Grey – Mind Games (Marc DePulse Remix) [Pour La Vie]
6. Andrea Ljekaj – Above Humans ft Albert Tempel [Save Us]
7. Piek – Trip to NYC [Sincopat]
8. Frankey & Sandrino – Cephei [Moodmusic]
9. Alessio Pagliaroli feat. Jinadu [They Say Dub]
10. Andreas Henneberg – Grim (Jonas Saalbach Remix) [Heinz Music]