Awhile back we posted on an album that was blowing our minds, The Waiting Room by Lusine. Months later, it's still on heavy rotation. We talked to the mastermind behind the moniker, Jeff McIlwain and his wife/vocalist Sarah McIlwain to learn more about this album and hear about their tour. He was even kind enough to send us some shots from the road.
words and interview by Lindsay Colip
_
LC: First, where are you right now on your tour? As you type this, where are you or what surrounds you, etc. if you could paint the scene for us…
Jeff: Hi, I'm back at home in Seattle in my studio. It's a very colorful Fall right now. We live in a very tree covered area north of the city called Lake Forest Park.
LC: How does your environment shape your music? I saw the video where you were pulling sounds from trains, water, etc and incorporating into your songs. Do you still do that? Did you do that on The Waiting Room?
Jeff: Yes, I did some field recordings in San Francisco and used them on a couple of tracks on The Waiting Room. It really adds a lot of texture. (ie the "breakdown" in February) I love it up here, it's a really beautiful place to live. It's nice just to get out and go on a walk. It's a good way of rejuvenating and re-thinking.
LC: I see that you played in Budapest, which is definitely one of my favorite musical cities in the world. What's been your favorite city to play on this tour and where didn't you get to go that you would like?
Jeff: Budapest was great. I got to walk around the city for a day and look out over the river back towards the city. Beautiful. St. Petersburg was probably the most unique place I went this time, although I was only there for a day. It's just massive, with so many colorful buildings. Reminded me a bit of Vienna, but on a grander scale. I wish that I had the chance to go to the UK this time. There was a possible London gig, but it fell through. Sarah was going to join me for that one.
Sarah: I tagged along for a few festivals this year and had fun, especially at SXSW. Austin is one of my favorite US cities. I do wish the London gig had worked out, I've been to Europe but haven't seen the UK.
LC: You've been creating music for years as Lusine, doing everything from your own tracks to remixes to film scores, etc. Do you have a preference in the type of art you put out….as in, do you prefer working on your own music or do you enjoy tweaking what someone else has already created, or is hearing your music alongside a cinematic vision the most rewarding?
Jeff: I love both. When I work on my music for a long time, I like to have the chance to work on other projects that are more collaborative, and film scores are a great way to do that. I get way into my own head when I'm working on my own tracks, and its nice to switch gears and have a very specific direction sometimes.
LC: What's one of the best scored movies in your opinion? Or best soundtracks?
Jeff: I often come back to Jon Brion's score for Eternal Sunshine of a Spotless Mind. Edward Artemiev's score for Tarkovsky's Solaris is a really interesting one as well. I also love Cliff Martinez' stuff, so I'd probably pick his score for Traffic as well.
LC: Let's discuss The Waiting Room. It blew me away when I first heard it and each time I've listened since, I like it more. It is so complex and interesting and absolutely takes me a journey. No doubt it will make my top 5 albums of the year. Did you know you had something special when you completed this album?
Jeff: Thank you! Well, I kind of had a theme and some ideas for things I wanted to try on the tracks. Some of them worked and some didn't. But, I like how it came out. I wanted to break outside of my little box a little, and I think I accomplished that. It's always hard to be objective about your own stuff, so I'm always looking ahead to the next thing.
LC: What was the process like in making this album? At what point does Sarah come in? Is she writing the lyrics, helping with lyrics, helping with production? According to my ears, you guys are a seamless team. Her vocals fit perfectly with the sound so I'm just curious how it all comes together.
Jeff: Sarah and I worked together on "Get the Message" and "By this Sound". We both wanted to do an Electronic cover because that album was one of our mutual favorites. So, that one was a lot of fun. By this Sound was a song that we both thought about a lot. We did both work on the idea for the lyrics, and she helped me with different variations on that idea. Then I made them work within the structure of the song and had her sing them in a certain way.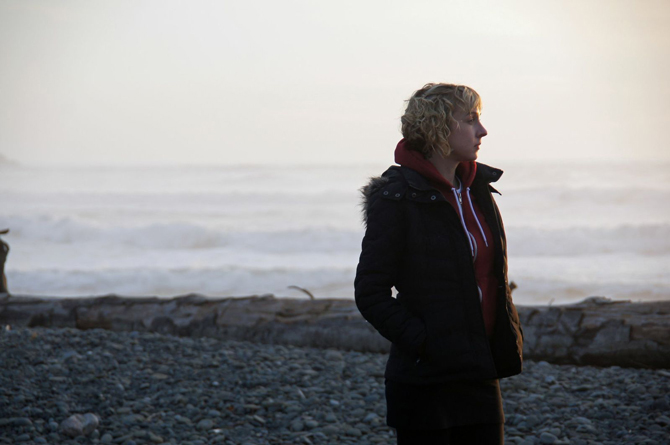 LC: My favorite song is "By This Sound." It guts me every time I hear it. What's your favorite song on the album? Sarah's?
Jeff: I like that one and I also liked February a lot. Sometimes I just like tracks that work the best as a whole and kind of float in the air emotionally, and with February, I think I was able to get the most out of what I was going for. And February was a pretty significant month for both of us, so it was nice to get the album out at that time as well.
Sarah: The Get the Message cover (original by Electronic here) has a lot of significance for me, I remember it was our fourth or fifth date and I put it on in the car, we both wound up singing along to it and talking about how much we loved the album. From a purely musical standpoint my favorite is First Call. I get goosebumps every time I hear him play it live.
LC: Where do you want people to listen to this record? I keep trying out different locations and it works for me in several spots. I'm curious where you see us listening to it.
Jeff: Hmm.. I'm not sure. I think music always inspires me on long trips. I also work out a lot to music, so I think going on a run would be a good way to experience it. But, I do think when people hear my stuff in clubs, maybe it gives them a bit more of a perspective.
LC: Who are you listening to right now in your ipod or is there an album you've been listening to on repeat while on tour?
Jeff: I've been into this band Highasakite. I played a double bill and they were headlining the first half in New York. Just a really interesting blend of styles, and this girl's voice is really interesting. I'm also a big National fan, and so I've been listening a bit to the new album on the road.

Sarah: The National, for sure. It's funny, we both secretly bought each other that album as a present. I've also been loving the new Moderat. We saw them here in Seattle recently and the show was fantastic.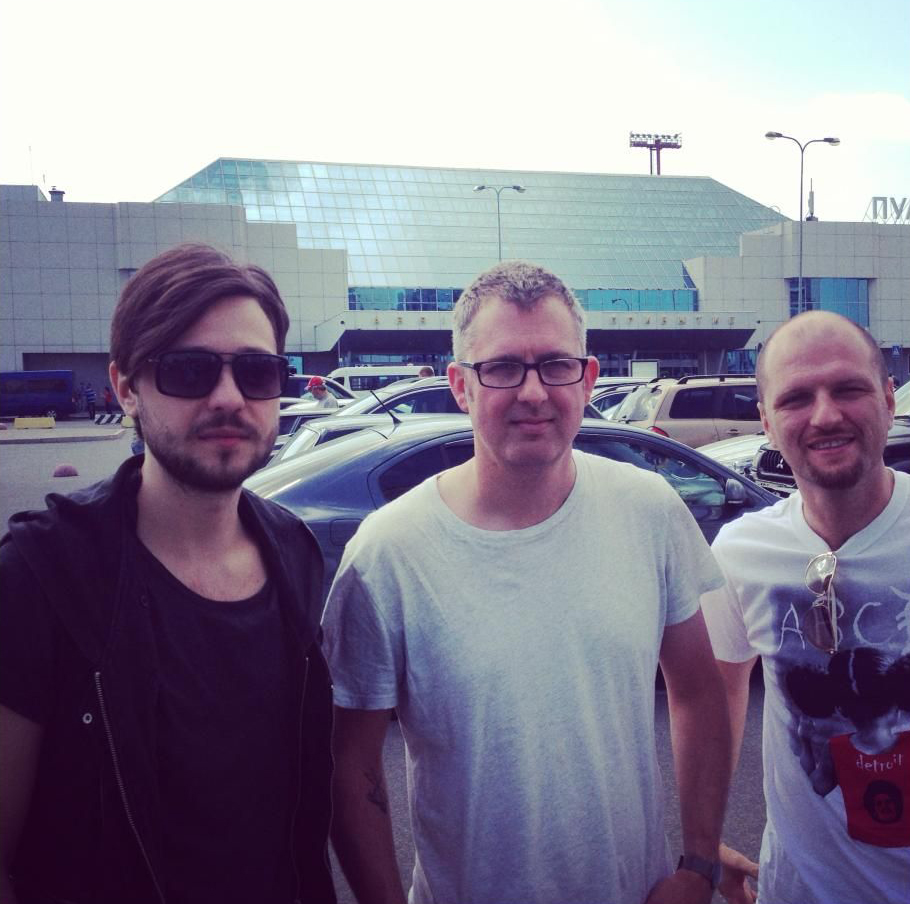 LC: Finally, what's on tap for you in the future? Please tell me you're coming to LA.
Jeff: I'd love to come to LA. No immediate plans though. I am playing a couple shows in Japan at the beginning of November. In Osaka on November 3rd (Conpass), and in Tokyo November 4th (Liquid Room). Right now I'm working on a new EP for Ghostly, and just got a nice video for a single off of it. I'm guessing it will be out sometime in early 2014.
Let's all send good jeujeu out into the Universe and get Lusine to tour again soon. In the meantime, buy the album here.
By Lindsay Colip
For more Lusine: http://lusineweb.com/
For more artists on Ghostly International: http://ghostly.com/artists


[soundcloud url="https://api.soundcloud.com/playlists/3728654″ width="100%" height="450″ iframe="true" /]