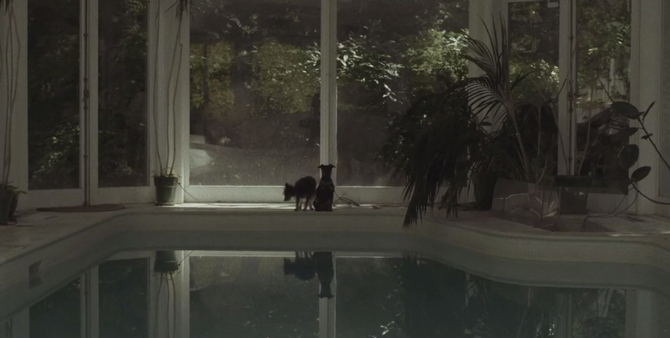 words and interview by Dersu Rhodes
Efterklang's Black Summer official music video released this morning. I spoke with Director Kevan Funk, and Cinematographer Benjamin Loeb about the video and of their craft.
Ben and Kevan together are responsible for some of the most inspiring, moving, powerful storytelling I have seen this year. Both currently based out of Vancouver, their narrative quest leads them around the world working beyond the confines of Hollywood and sterile, restrictive film-making. Together the two have made nine short film/music videos and they have no plans of stopping anytime soon.
Efterklang's music video for Black Summer feels almost like a documentary, and as I mention to them that their style feels less produced and more verite, they both agree in unison. "We don't want to make overproduced films. It's usually just the two of us and the camera." Ben says, "We sometimes have an assistant, but it's basically us and the actor."
This allows the duo to run and gun, and also gives the actors more room to perform. "We find most of our talent on Craigslist." Kevan adds, "With people from Craigslist we can give them room to be themselves and with music videos they aren't trying to deliver lines, so it feels more real."
Watch The Zolas, Escape Artist, and you immediately see the mastery that goes into every shot and moment. I can't help but be reminded by a Stanley Kubrick quote when I study their work, If you really want to communicate something, even if it's just an emotion or an attitude, let alone an idea, the least effective and least enjoyable way is directly… I never can grasp fully what it is that takes place in every scene, and within that mystery and ambiguity lies the welcomed depth and wonder.
I invite you to take some time to discover their work below, starting first with their newest piece Black Summer.