We've discovered Rick Grossmann almost by accident. He is the resident DJ of one of our favorite venues in Berlin, the 60Hz. This dim-lit bar-slash-club in the heart of Kreuzberg is a truly unique place to start into the night because of its interior design, boasting one of the coolest light systems we know of.
Rick's journey into DJing took a short detour, literally. Born in 1986 in East Berlin, Rick fled to South Germany with his family when the city was still divided by the wall. After graduating from high school and university Rick worked in the beverage industry for a while selling energy drinks across Europe—a job that brought him to Luxemburg and France.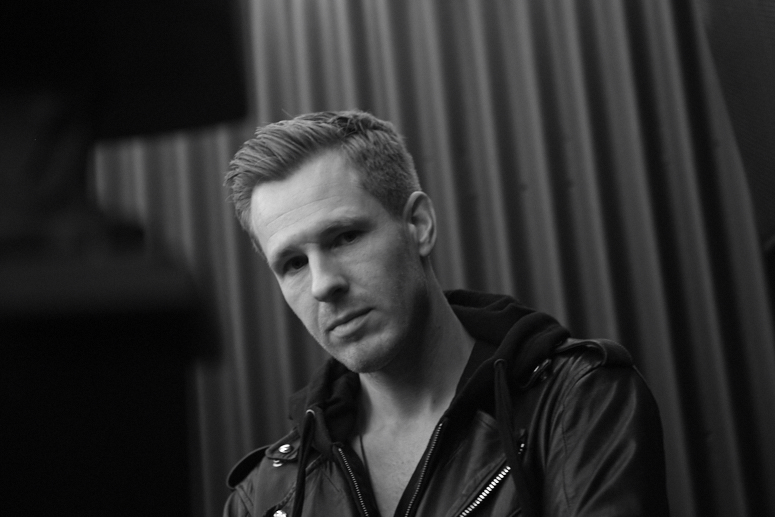 Some years later Rick returned to Berlin, this time fueled by the vision to bring something to the world that is filled with true passion—producing and sharing his own music. And like everybody else Rick started out small. Night after night passed where he would produce demos at his kitchen table—demos that Rick would later claim to be of 'horrible quality at first'.
Then came the moment when Rick rented his first shared studio space, and ever since Rick can't remember one day without making tunes, trying out new things, and improving his production skills. Rick is releasing on Kittball Records and With Compliments. His ambition is to release high quality tracks that will be played around the globe, and let people have a good time.
We asked Rick to contribute to our Mix of the Month series, and here he is with our November edition making us curious about the big things yet to come… enjoy!
"I tried to challenge myself with selecting some classic and some experimental tunes that I really like but which are most of the time hard to put into a context—so I ended up with a deep but also kinda melancholic hour of music… enjoy!"
Catch Rick Grossmann live by visiting one of our favorite venues in Berlin.
60Hz
Waldemarstraße 108
10997 Berlin
Open Thu—Sat 9pm till dawn.
TRACKLIST Mix of the Month November 2016
compiled by Rick Grossmann
1. Syl Johnson – Is it because I'm black (David August Reconstruction)
2. Matthew Dear, Joris Voorn – Homeland
3. Christian Loeffler – York
4. Clarian – Absence
5. Hraach, Armen Miran – Aldebaran
6. Adriatique – Undrstnd
7. Todd Terje – Snooze 4 Love (Dixon Rework)
8. Kiasmos – Looped
9. Nils Frahm – Says