Our Mix of the Month August is approaching, and we have a young talent on the decks hailing from Hongkong. Gaby Endo is a half-Brazilian, half-Japanese DJ and model. Gaby runs her own rooftop parties labeled REWIND in Hongkong, whenever she is not attending one of the big festivals around the globe. Just recently Gaby started producing her own music, and we can't wait to hear the outcome.
Here's a note Gaby sent along with her great set for you WITNESS THIS readers, and you're invited to read on below for an interview with this DJ talent.
"The name I chose for this mix, already says a lot about it. Ethereal means: heavenly or celestial; delicate; immaterial; light; airy… My main inspiration is always nature. The four elements, sky, earth, wind and fire. And what kind of sounds or melodies they emanate to me. That's the base, and then I'm guided by my feelings, intuition and influenced by the moment I'm experiencing in my life. Based on that I created the story. This mix it quite emotional and is got a lot of organic sounds to bring us close to the earth, then the melodies and harmonies that move like waves in the sea… Its soft, yet powerful. Deep, yet ethereal."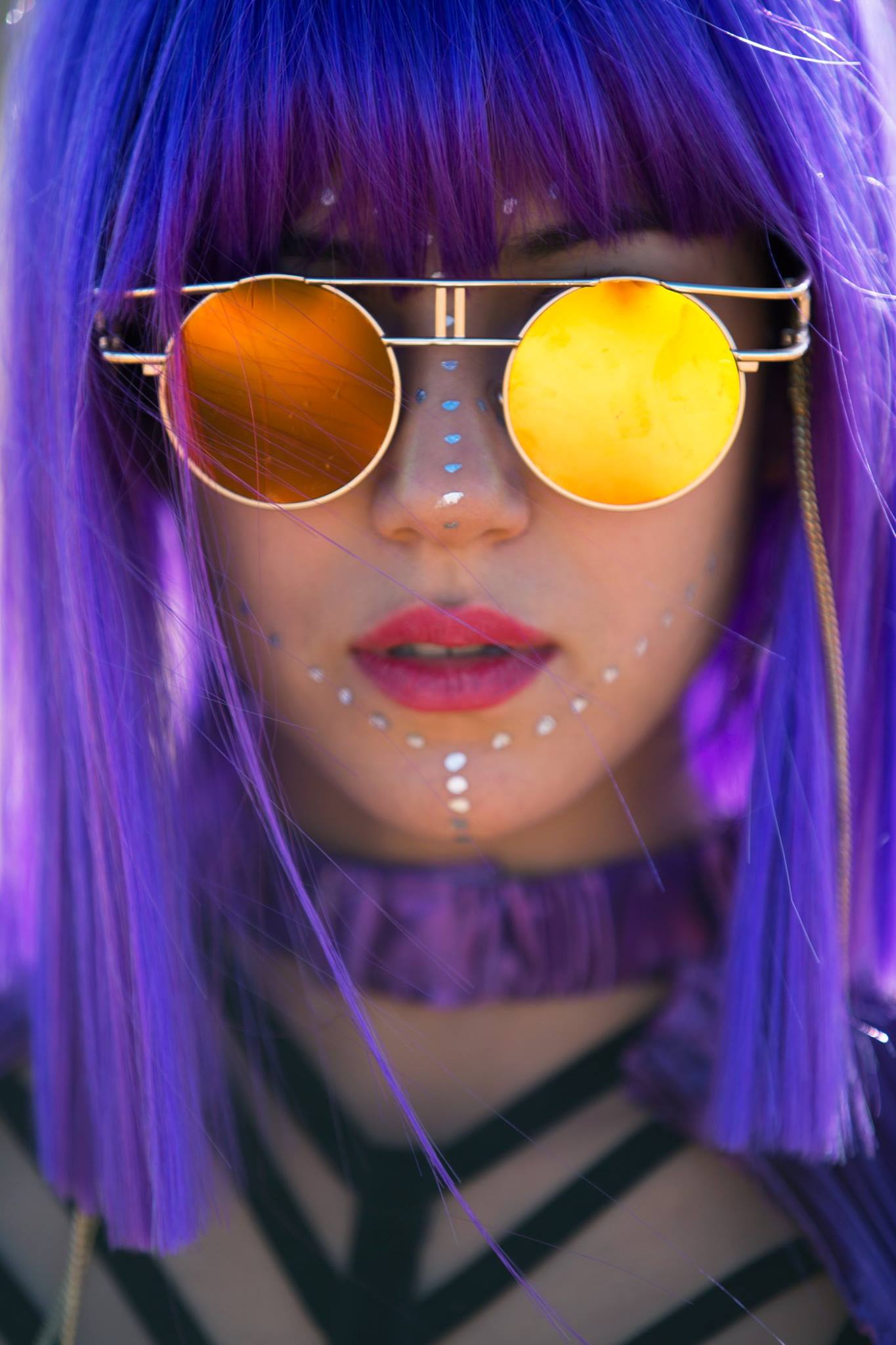 "Love is the guiding energy, and a feeling of connectedness with ourselves and with the whole is what I try to pass through music…"
WT: Gaby, tell us a little bit about yourself—what brought you to electronic dance music, and what role does DJing play in your life?
Gaby Endo: I moved to Asia 12 years ago for my modeling career and I ended up making Hongkong my base. From there, I travelled all over the continent on short trips for either work or vacation, and as a regular party- and festivals-goer I was always interested in getting to know what's going on at each of those places, always wanting to experience what they had to bring in terms of electronic music.
So since those days I researched a lot and had a pretty decent playlist of my favorite artists, that I would always play at home, friends' parties or after-parties. Music was always part of me in this way. Around one year ago in Hongkong, I co-founded the REWIND rooftop parties, I started DJing there and it naturally evolved to where im today.
WT: How's the underground music and club scene in Hongkong, and how does it impact the life as a DJ over there? What about club laws and regulations?
Gaby Endo: I think HK is still on its first steps to have a solid underground electronic music scene. There has never been a strong influence here to help shape it, but it's quite interesting what's happening here nowadays. With a big influx of expats that come to HK for exchange student programs or others for job relocations, the city is experiencing this new input of energy and a mix of cultures and backgrounds… People are very open to what's new and what's coming next, so with REWIND for example, we are able to put up great parties and keep it on a great consistency even if the crowd is always coming and leaving.
Also, people are also looking more for an experience, rather than just music. Something that they can connect to emotionally or artistically. Or even a sense of community. This is why most of our events are outdoors and during the day. We wanted to take a different direction from the late night clubbing.
The laws are quite strict here, and you can't really find any clubs that could play real afterhour sets. HK is still quite limited for venue choices when you want to do a party on a different location, because of super high rents or noise complaints issues.
WT: I understand you're an avid festival-goer. Being a regular on many festivals is often associated with a nomadic lifestyle—not to say a restless one. What does it mean to you and your life?
Gaby Endo: For what I'm doing today it means a lot. Going to the festivals and being always on the road or up in the air for work and fun, that's the most inspiring thing for me… it's where I learn the most, meet interesting people, connect etc.
WT: Everybody is talking about Further Future nowadays. Can you shed some light on what's so special about it? What separates it from the rest out there?
Gaby Endo: The futuristic vision of FF, the curation of artists, DJs and talks. That was top-notch and I haven't seen anyone doing anything similar, and in such a short period of time. It was like an intensive course of great insight on tech and health about our future on earth, surrounded by great friends and with Dixon or Lee playing extended sets at sunrises.
WT: Thanks for your time, dear!
Tracklist Mix of the Month August compiled by Gaby Endo
—
1. Revenge of the Wankers – Oceanvs Orientalis
2. The Soul Brothers – Giza (Xone + Usif remix)
3. Jungsein – Youth – Gorje Hewek & Izhevski
4. Fireflies and Crickets – Luca Bacchetti, The Box
5. This place is empty without you – Tigerskin
6. Experiment 1 (Matthias Meyer & Patlac Remix) – Wayne Duggan
7. Love's inside – Maher Daniel, Audiofly
8. Mangogul's Dream – Clavis
9. Chains (Axel Boman Remix) – Landside