True music lovers dream of welcoming places immersed in nature, full of familiar faces and handmade, relaxing and stimulating settings. Local food and drinks, and above all a lot of quality live music with enough room to dance or lose yourself. Sacred Ground, the perfect embodiment of this concept, takes place on a farm in the far-off, happy city of Brüssow a few hours from Berlin and the Polish border.
The countryside is made up of expanses of crops and rolls of recently harvested hay. The Howling duo gave only 1,000 participants the chance to take part in Sacred Ground, a festival based on musical purity and its link with man through nature.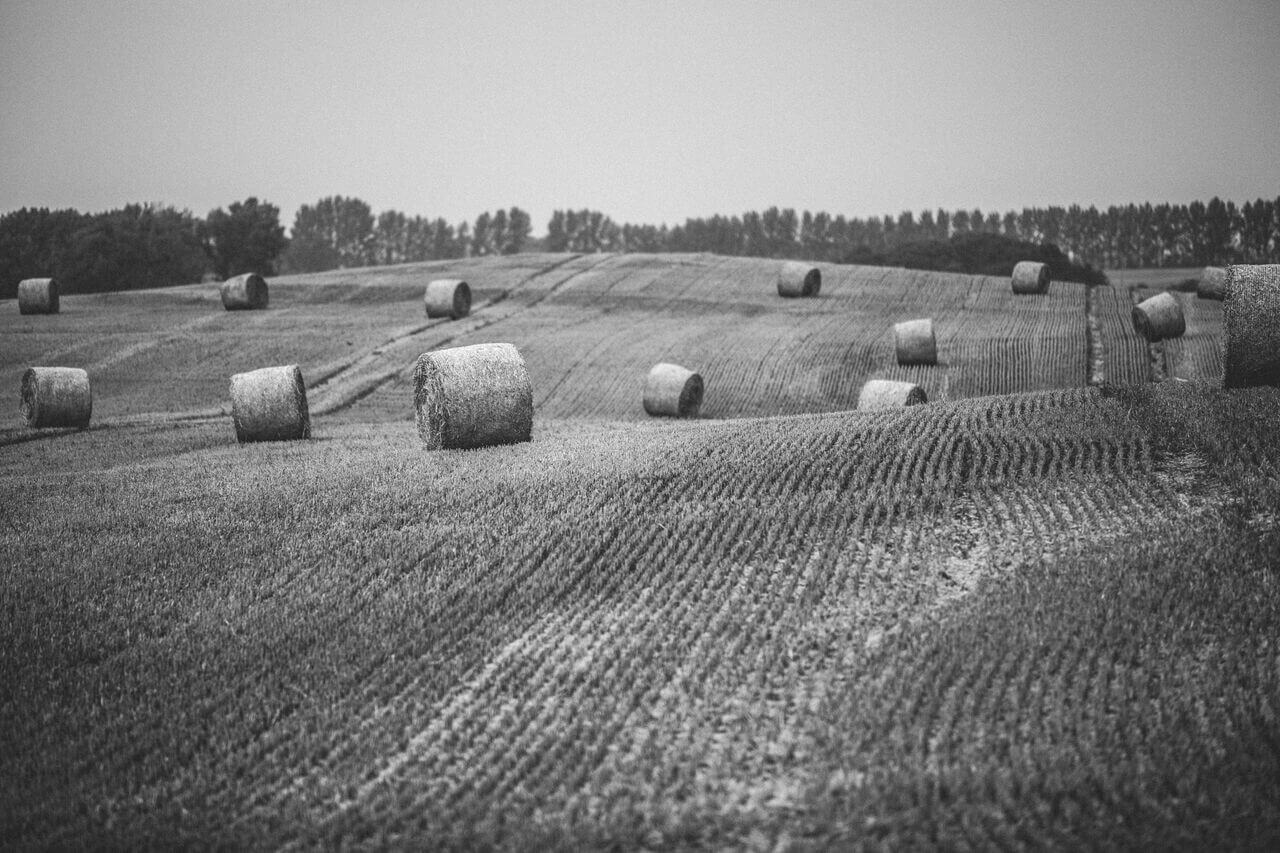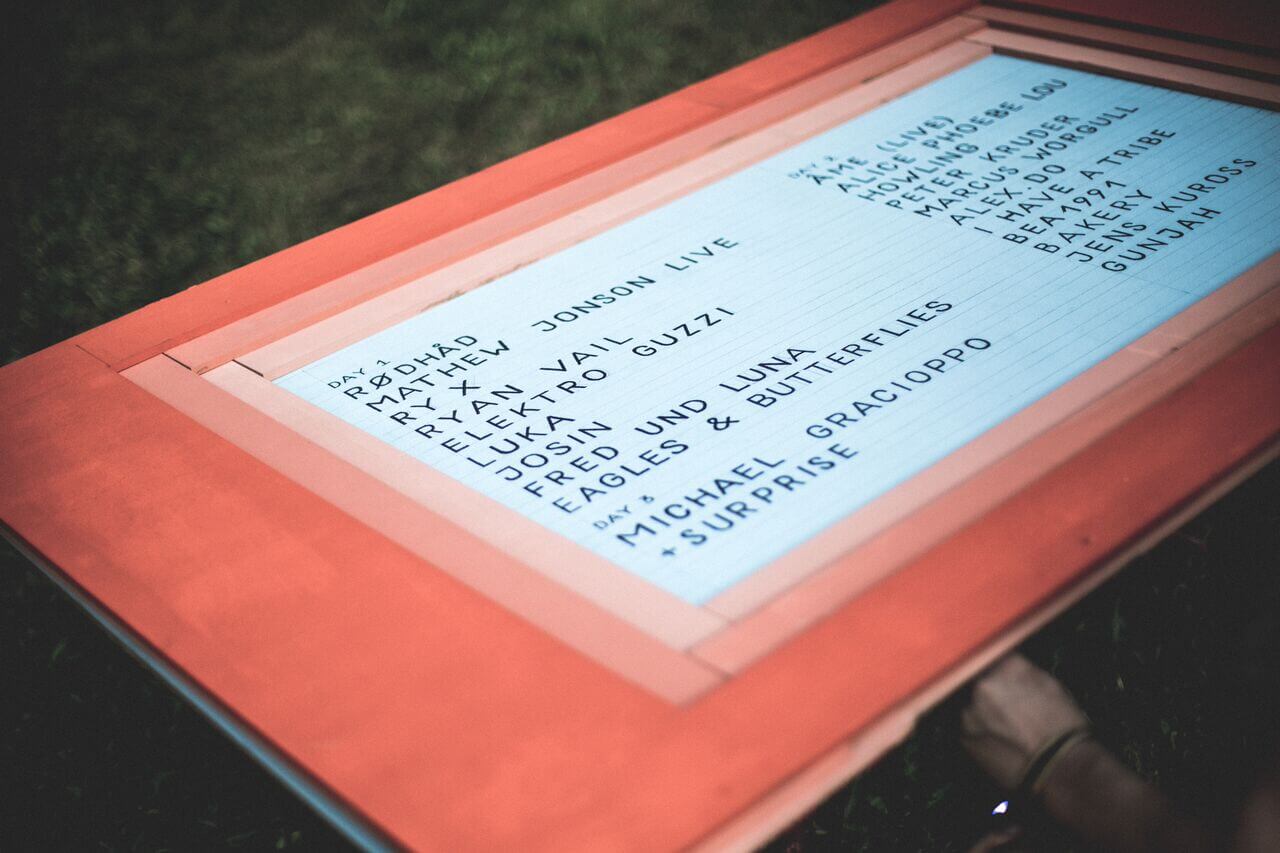 The perfect union between space and music was taken care of by Frank Wiedemann and RY X, who had not only taken it upon themselves to offer the best electronic artists but also live performers. While the first festival only lasted 24 hours, with artists like David August, Kalabrese & Rumpelorchester and Dauwd, this year it went on over a whole weekend, maintaining the intimacy which remains the characteristic element of the festival but offering a stronger cast of DJs and live acts.
Ryan Vail from Ireland started the Friday off shortly after doors opened with his harmonious mix of electronic and classical music. Presenting several tracks from his latest album For Every Silence, Vail smoothly and emotionally got spectators in the groove with tracks like Wounds and Mirrors.
Ready or not, shortly afterwards the audience was visited by two creators of the concept on the main stage—Ry X and Frank Wiedemann. Ry X gave a warm welcome to the international audience: he wished that the spectators lying on the grass would recharge themselves with smiles and energy and take them back to their city. Frank also thanked the audience before leaving room for the live performance by RY X who mostly presented tracks from Dawn, his latest album, amidst soft guitars and drifting vocals that harboured intense emotions. The sound was great and he created thought-provoking, atmospheric music beneath the clouds with songs like Shortline, Only and—of course—Howling and Berlin; songs that didn't go well with the sky which was turning pink as the sun went down. A sunset we won't easily forget.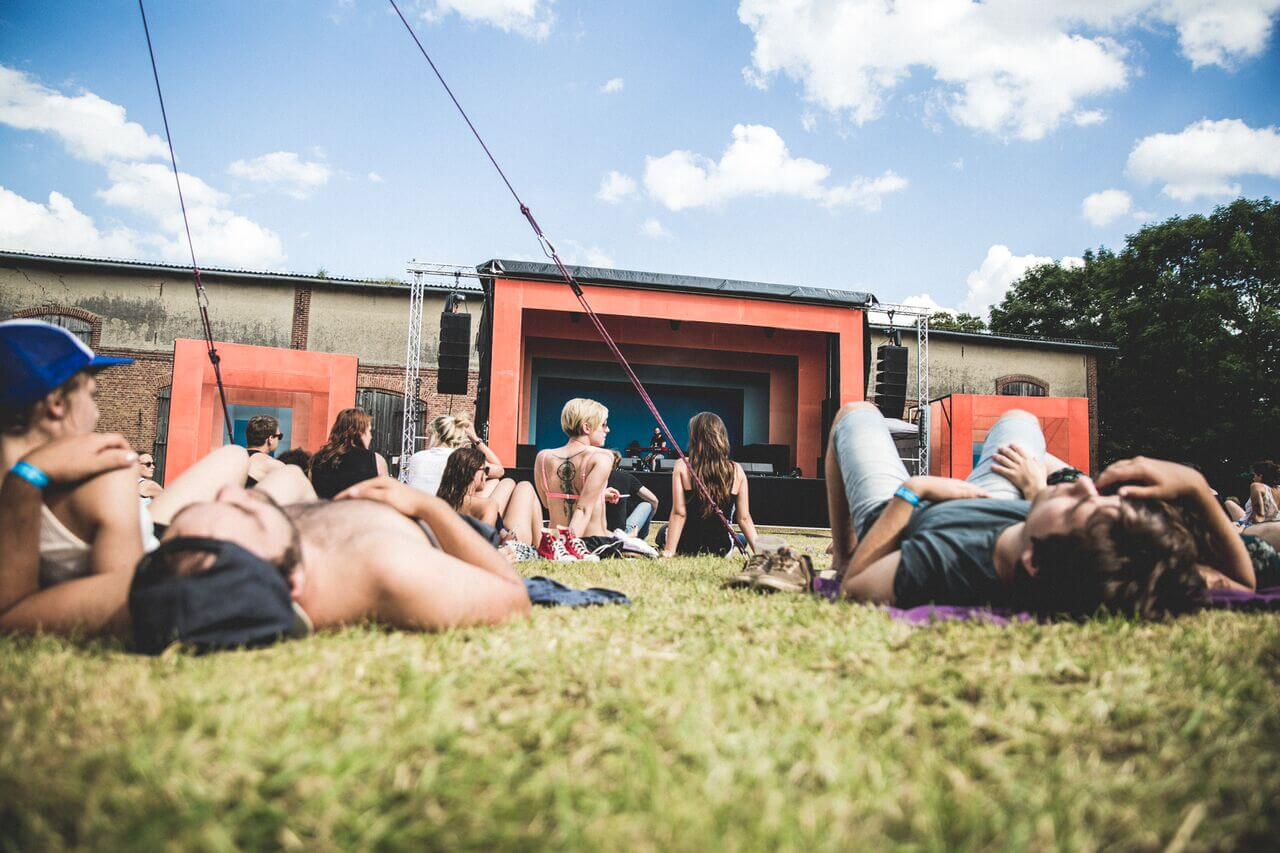 Our first experience of Sacred Ground at night came in the form of some delicious spinach knödel and raclette eaten on the Ambient stage with some deep house music with an oriental groove. We chilled a bit on some cosy vintage sofas in front of some handcrafted wooden architecture on two floors filled with cushions and soft lights.
Eagles & Butterflies is the one with the power to get the dancing started. With his charisma and enthusiasm, the garden amphitheatre was turned into a real rave. Glistening synths, uplifting vocals and supreme deepness. The live never disappointing Mathew Jonson followed. One of a kind, the Canadian producer offered his unique energy and musical knowledge for the first time at Sacred Ground: he leads the listener into a sense of grasp before flipping the table and unleashing a select choice of groovy industrial-strength beats, synths and fleeting melodies. Jonson knows how to strike by offering his most emotional and deep tracks like Marionette and Learning to Fly. It's an emotional journey that goes full circle in a game of reflection. I'm pretty sure we all finished the first day with his precise final beat, full of thoughts, blinking eyes and silence.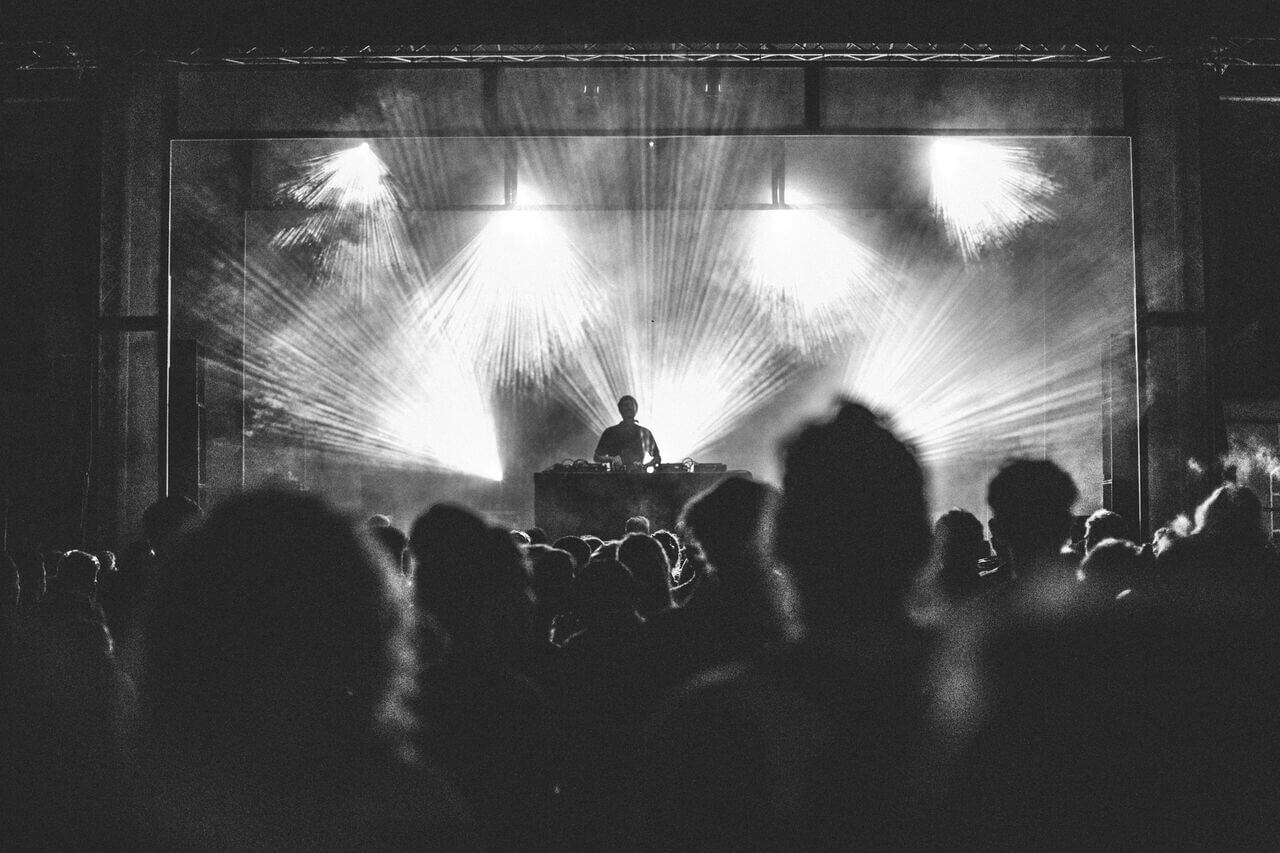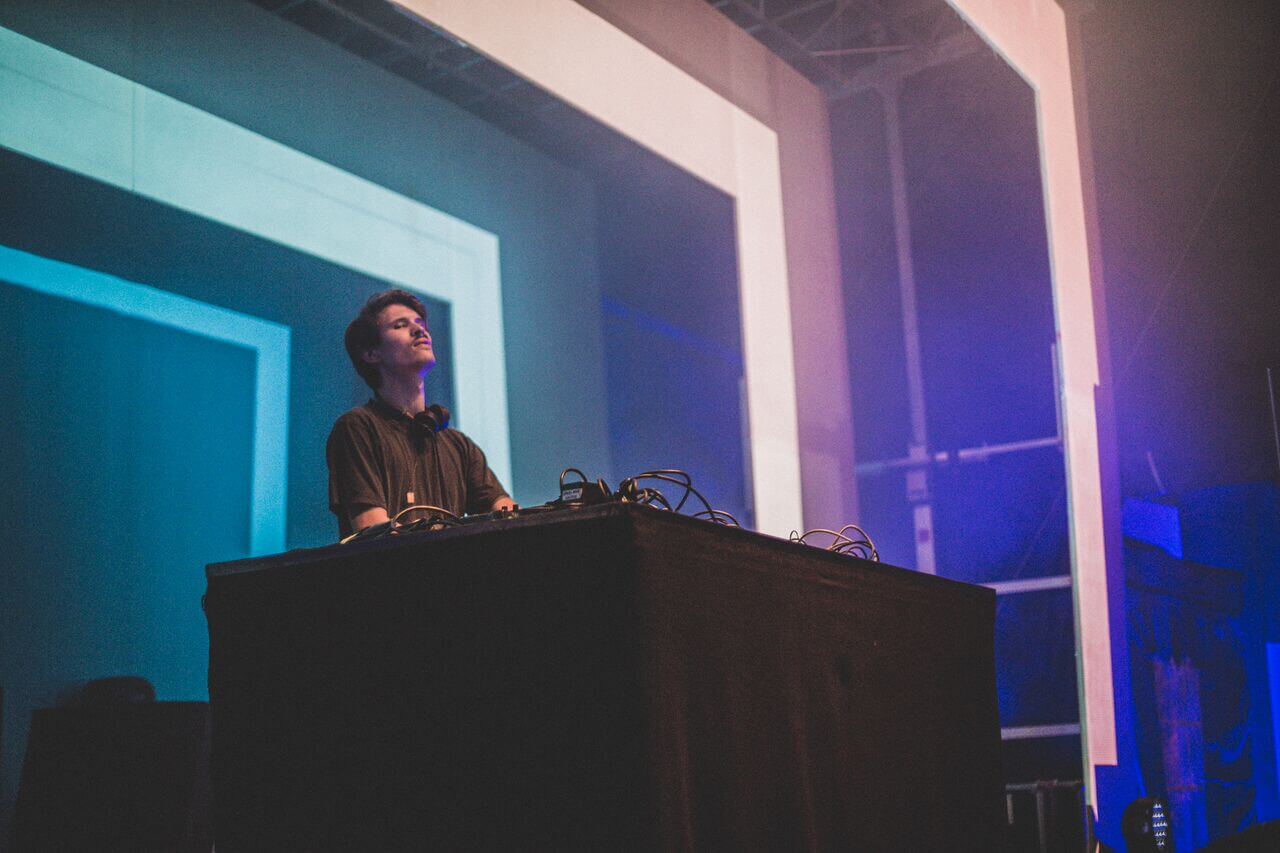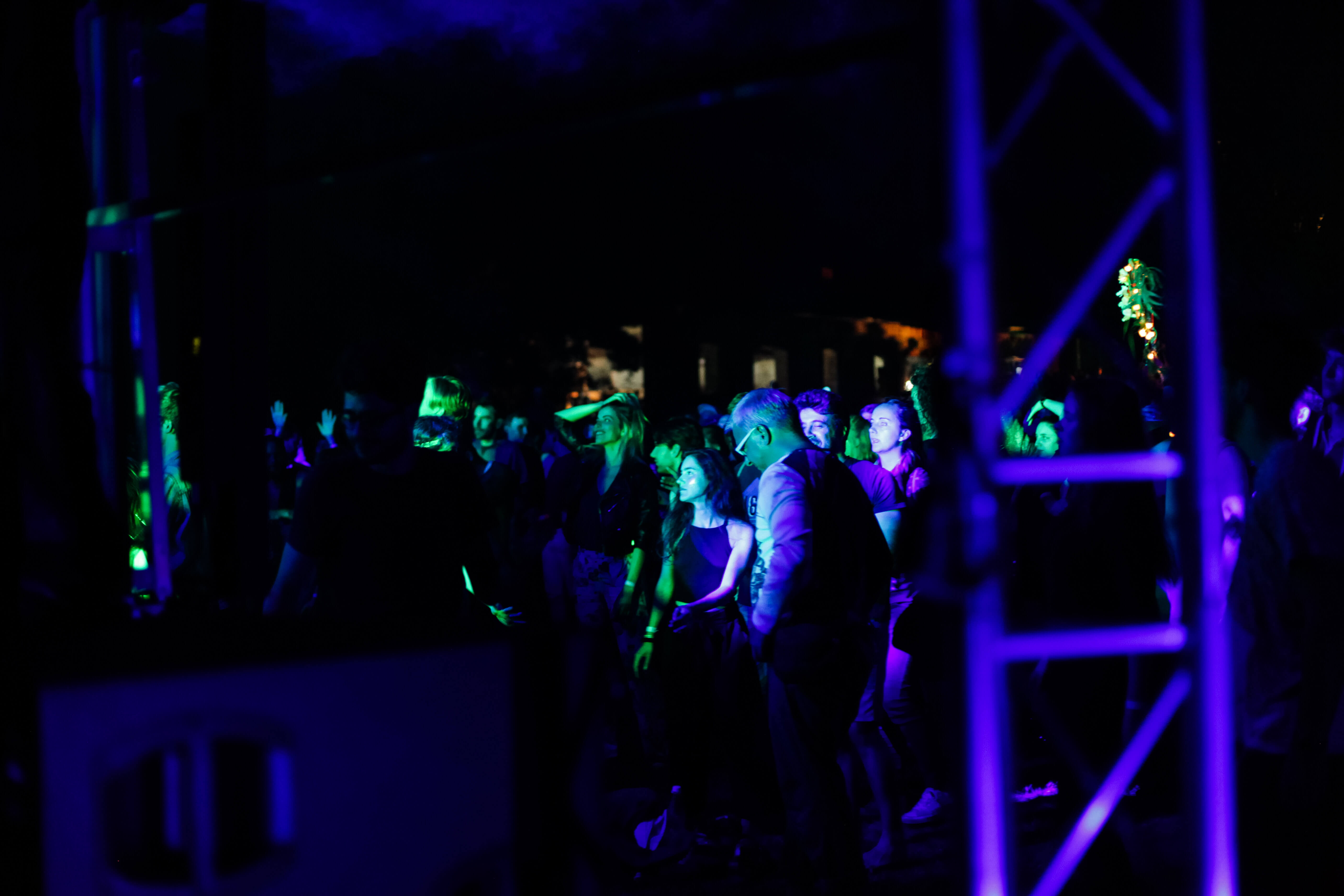 For all those who had not released their emotions by stretching out in a field of hay watching the stars above, the afterhour began shortly afterwards a few steps away from the main stage past the pleasant farm and the swimming pool. Rødhåd offered a rather harsh but varied 4-hour set with the unmissable Signs by Howling in homage to the creators of the whole and with Pump Up the Jam as the highlight. The music didn't stop and at 12 the main stage was in full action again.
Fresh and destroyed faces and souls were already there, ready to experience another day. The best thing wasn't seeing whether they had had some sleep or not, but how many familiar faces there were. The clouds were moving fast, the live acts were simply getting better one after the other. The humble words of I Have a Tribe and his perfomance of Yellow Raincoats, the ease with which Bea1991 evoked such angelic sounds, hearing Alice singing Ocean—a song dedicated to her hometown, Cape Town—and seeing another incredible multi-colour sunset. The gradually vanishing sound of cicadas and feeling the meld between voice and electricity, Frank and RY singing Howling.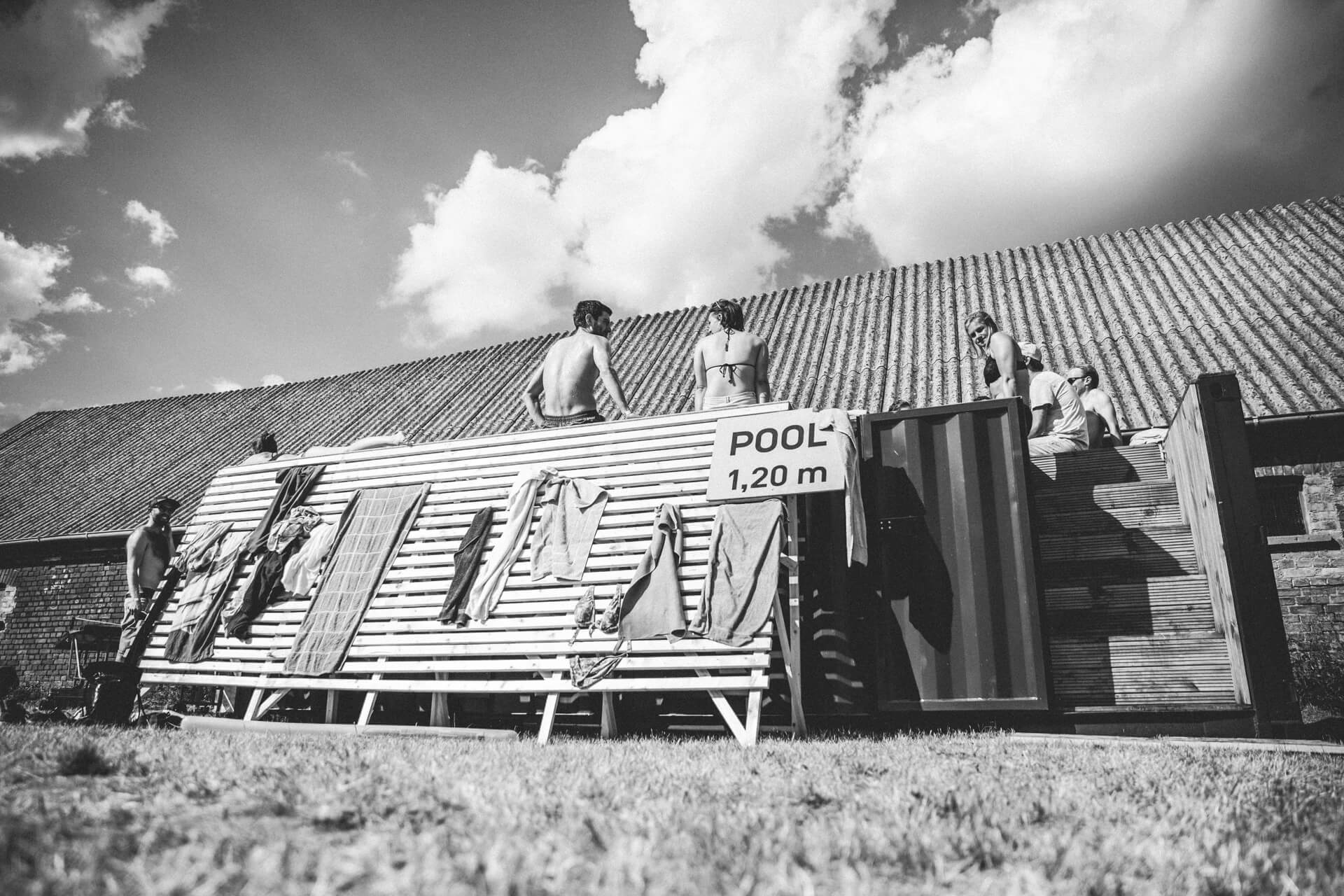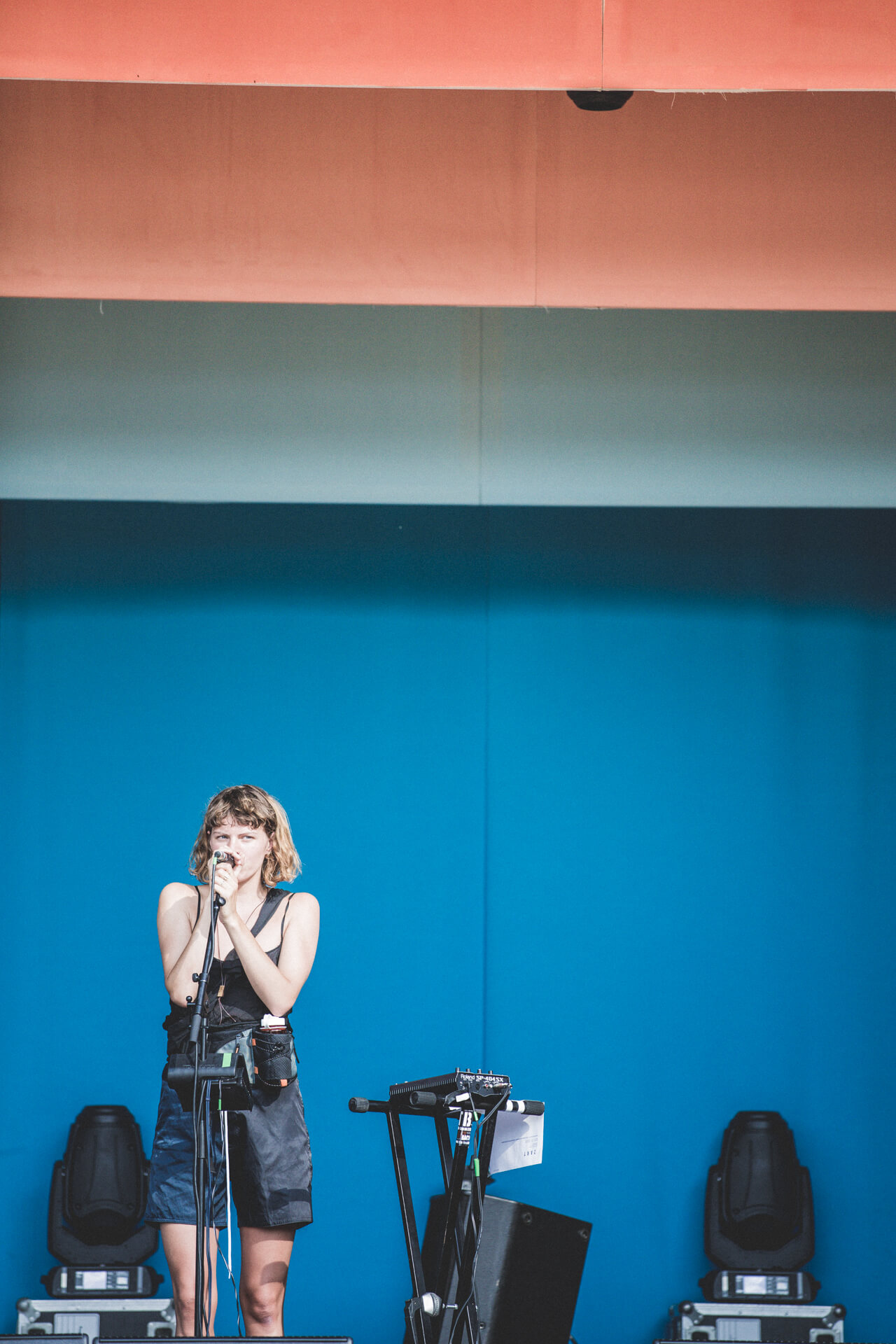 It was just when I thought I had become immersed and my senses were at their peak that the most unexpected surprise happened: a live set not only by Wiedemann but accompanied by RY X and Matthew Jonson. Compatible, and complementing each other, the three caused an explosion. A uniquely unforgettable and intense sound, a sweet intimacy accompanied by pleasantly new and atmospheric sounds that harboured intense emotions.
RY was definitely right, returning to the city nobody will ever be the same who had had the good fortune to take part.
Sacred Ground is made for those who love intimacy and humble feelings, with no distinction made between artists and listeners. It's perfect for dancers who like to have room to stretch out and dance, for those who love to switch off from the chaos of the city and enjoy staring at big clouds or stars while listening to some acoustic guitar or angelic voice.
A world-class line-up in a natural summer environment, small enough to run into your friends, artists and lovers over and over again.
—
Follow Sacred Ground on facebook, and enjoy an original track selection and more impressions from the festival below.