Bordeaux-based Mozaïk is the fusion project of electronic music DJ Matthieu Verrier with Thomas Lachaize, lead saxophonist of the Bordeaux National Opera in France. The duo approached and convinced the WITNESS THIS editorial with a selection of their well-crafted musical compilations which can be listened to on their Soundcloud.
Residents in the Blue Cargo club in Biarritz, France, the two deliver a half-live, half-DJ-set experience on stage, strongly influenced by African sonorities.
Tune into their fresh mix, a unique collection of African-inspired house and techno beats. Read on below for an interview with the boys and their producer Alex.
You can follow Mozaïk on facebook | Soundcloud | Instagram.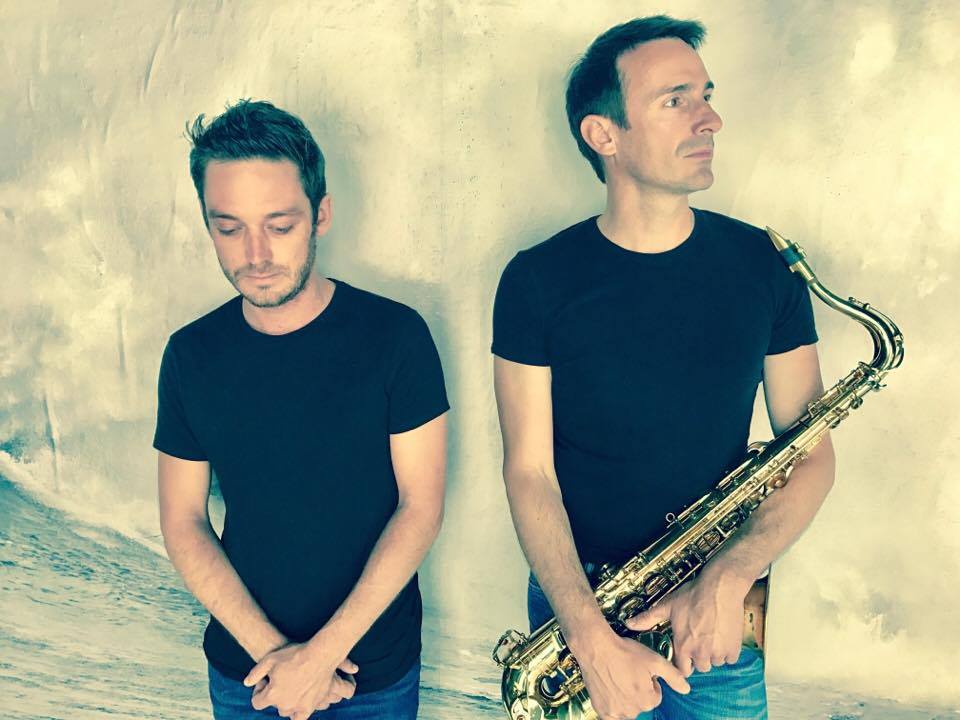 "Our new mix is a 1h15 blend of techno and afro-house, called 'Awakening of the Savanna'. The sax is playing in almost all tracks, can you hear it? And finally, the last track of the mix is an exclusive track from our new EP. Its called 'Rimba', and you are the first to hear it. Enjoy!"
WT: Hey guys. Tell us more about the Mozaïk project. Where are your heading with your music and what are your inspirations?
Thomas: At the beginning, Mozaïk was a true meeting between two individuals, two universes, two completely different visions of music. That matched immediately between us. Matthieu has a huge vision of electronic music, from the 80s to today. I come from classical music, contemporary music and jazz. I played in many rock, free-jazz, Latin, Madagascar and Senegal bands. I'm also the lead saxophonist of the National Opera of Bordeaux.
We've been playing together for many years, and it's been a long time that we feel the desire to make our own tracks. From then, Alex, Matthieu's Brother, took over the part of the studio production as well as communication/booking. He clearly puts his electronic dough in our productions.
For Mozaïk, I draw my inspiration in great saxophonist such as Eddie Harris, Stanley Turrentine, Dewey Redman and John Coltrane. I'm also very influenced by African music, Gnawa music, Fela Kuti and D'Gary—an amazing guitarist from Madagascar. Also, I favour many artists of the new pop electro stream such as Portico, Jamie Woon and Emma Louise where the music is so delicately arranged.
Matthieu: I've always been open to many styles of music, from disco to pop, to international music. Very early, I was attracted to electronic music by discovering the first albums of the Daft punk, Etienne De Crecy, Laurent Garnier and all the french touch's generation which followed. Today, to resume, I find myself in the sonorities of the labels Diynamic—Solomun, Adriatique, Hosh for the melodic and enchanting side of their productions—and Soulistic—Black coffee, Culoe de Song for the ethnic and sensual aspect of their tracks.
Alex: The french touch's wave of the 90s has given me the taste of electronic music. Today, I really like artists such as Stephan Bodzin, David August, Kiasmos and Nils Frahm for their live performances and their use of the analogue synthesizers.
Your mix contains your first own production. What does the step from DJing to producing mean to an artist? Can you share some insights or recommendations about the process?
Thomas: That's a very good question Philipp! It is definitely not the same thing. It's a complete change for us, it's truly another job. We had the luck to find a common sound the first moment that we played together but it has taken one year to find a common sound to compose together. At the beginning, we tried many different approaches, several ways to work until we found THE formula. From then productions just start flowing. It works well, and it's really fun!
Matthieu: For me, in a band, there is three solutions—whether there is (a) a leader, a guide, a main composer, or (b) a composer from outside who writes for the band, or (c) every member of the band composes, as did The Beatles or Pink Floyd. We chose the third solution. It's the demonstration of the idea of Mozaïk, the assembling of everyone's idea which allows to develop the production.
Alex: We can't really give advice, everyone takes and uses its inspiration in different ways. We can just say 'do it'. Whatever the outcome, we believe that the action, the process is already important. Make, create, test ideas, and pitch them to friends, musicians, DJs, go further. We don't want to limit ourselves, the notion of pleasure and emotion is very important for us, and to keep in mind that everything is possible.
Thomas is a passionate saxophone player at the Bordeaux National Opera. How does this influence your DJing and producing?
Thomas: Indeed, my passion for saxophone leads me to listen to it and explore it in every situations—Indian music, jazz, contemporary music, classical music, pop, rock, free-jazz… for example, it allows me to propose different colors in each mix, and to have no limit. But, from the beginning, we left us with the option not to use the saxophone everywhere. We didn't want any obligations, and that it could be inhibit our inspiration. For example, our last remix of Rokia Traoré doesn't contain sax, it didn't seem necessary to us. On the other hand, our next EP will certainly have sax on every track.
Matthieu: Concerning our way to work, when we create a track, we try not to overload it, not to finish it, we leave free moments in which we know that the sax will be in but we don't know exactly what. We always try to be innovative, to propose saxophone that we never heard before. For example, in the mix we did for you, sometimes the saxophone is transformed in horn's section, sometimes in synthesizer layers, and sometimes in jazz solos.
Thomas: And live it helps us a lot. Matthieu comes with a new tracks selection, and we see immediately what is possible. For my part, I come with new effects, or new textures and whenever Matthieu tells me 'wow it's great', we then keep these ideas or record them on the phone.
What's in the pipeline for Mozaïk in the next two years? Anything you'd like to talk about?
Alex: A few weeks ago, we've released our first track. It's a remix of the song Sabali of Malian singer Rokia Traoré. We're really happy with the result and all these African tunes inspire us a lot. We also have an EP coming soon. We've included one of its tracks in the mix: Rimba.
We have plenty of tracks under preparation and we can't wait for you to check them all out! Our goal is to share us untypical duo and our musical universe with as many people as possible. I think it's something really unique! We are today in a semi-live format, but we already think about a full-live format with our own tracks and a real visual show!
Thank you for the great music, guys.
Alex: Thank you for your trust Philipp, and see you on stage!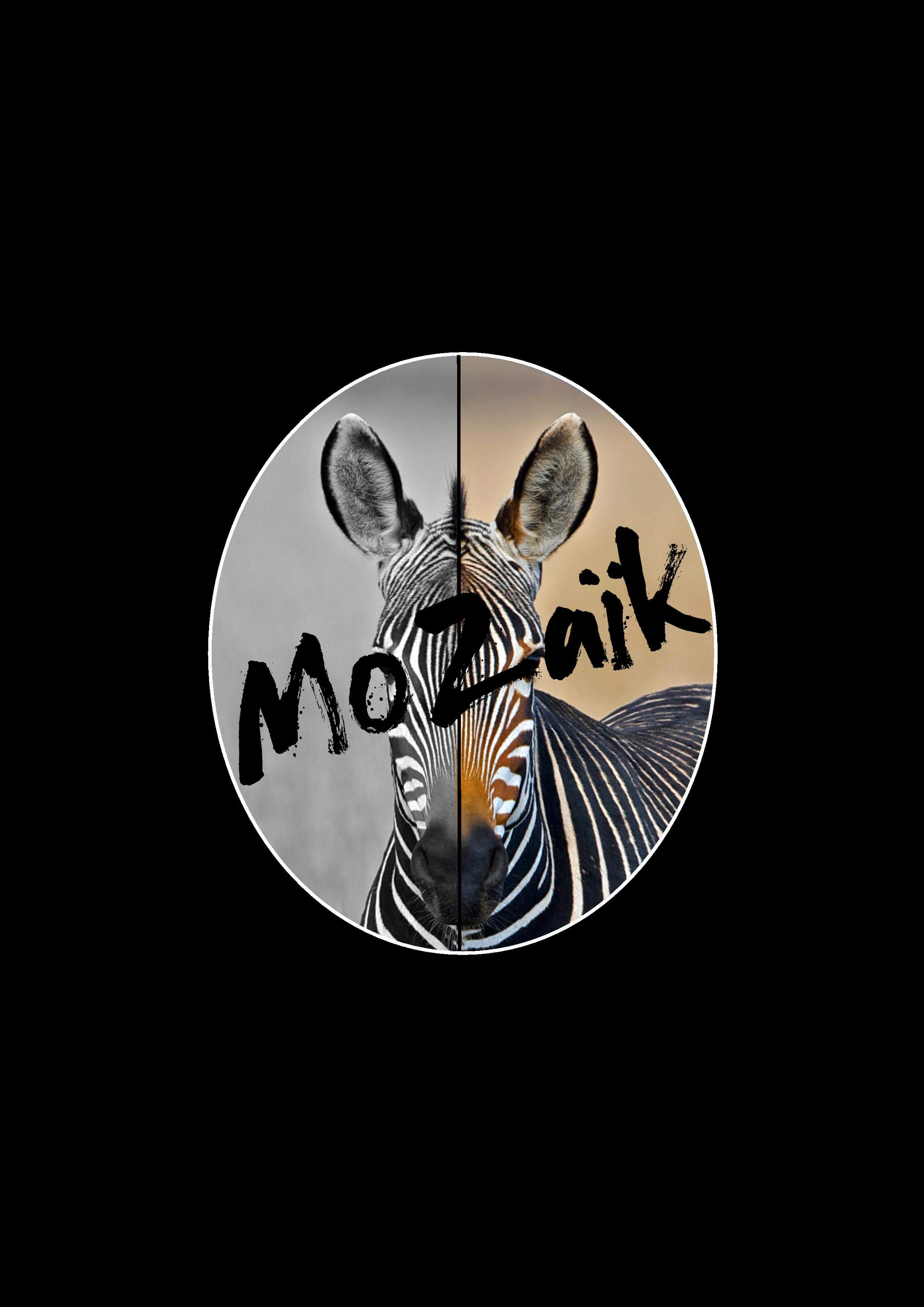 TRACKLIST Mix of the Month June 2017
compiled by Mozaïk
—
Pablo Fierro – La Palma
Ray Okpara – Satin Curtain (Kevin Yost Remix)
Djuma SoundSystem – Koma Kobache
&Me – Cape Coast
Marc Romboy, Stephan Bodzin – Atlas (Adriatique Remix)
Adam Port – Ganesha Song
Tigerskin – Lust (David Mayer Remix)
Niconé & Sascha Braemer – Tanza
Pastaboys feat. Osunlade – Deep Musique (Rampa remix)
Lars Moston & Teenage Mutants – Doso
Kellerkind – Shakti Pan feat Sven (Original mix)
Mozaïk – Rimba (Unreleased)