I owe Velten "Dirty" Doering credit for having provided the soundtrack to some of my wildest nights during the golden age of Berlin's infamous Katerholzig—the successor club to Bar25.
Having been equally criticized and envied for his commercial success, Dirty Doering is one of Berlin's few techno kids who managed to step up the ladder to an international career. His deep and dark, driving techno is a unique signature style in Berlin, his sets often featuring vocoder-like voices as a trademark.
Tune into the exclusive mix the dirty one gave WITNESS THIS to welcome the new year 2017, and read on below for some insights into the era of Berlin's legendary Bar25 and the future of his label Katermukke.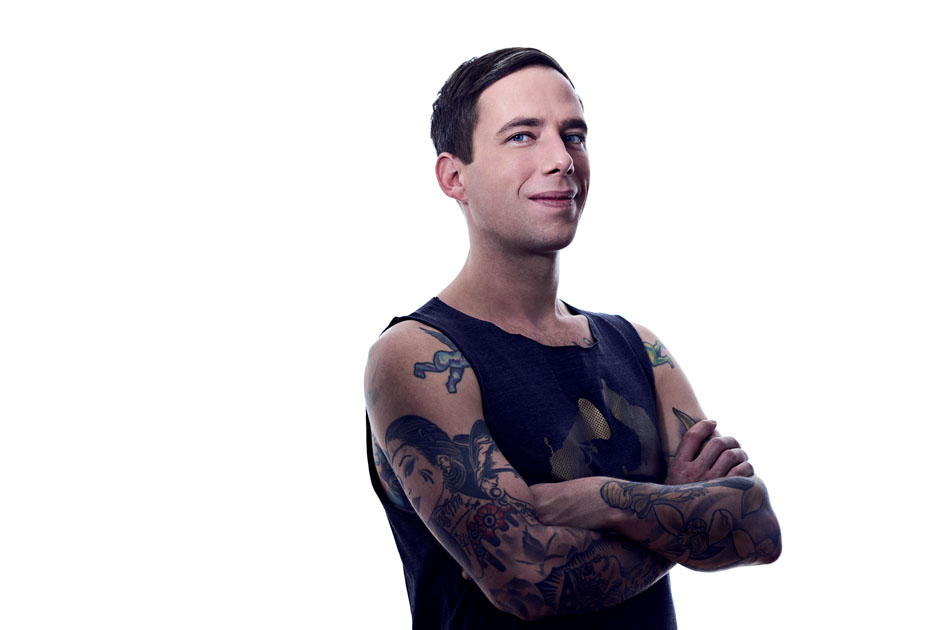 "This track selection is a mix of old, new, and unreleased tracks. My idea was to have a set which you can enjoy anywhere—at home, at the office, for a party, and hopefully also with a lot of sun and love."
WT: Bar25 and KaterHolzig—now KaterBlau—are infamous clubs that have shaped Berlin's club scene to a similar degree as Berghain, and will be in the books forever. You have been one of the architects of this development, and you have witnessed it all from the beginning, as I understand. Please explain us the tremendous success through the eyes of an insider. What do these places mean in your life?
Dirty Doering: These places shaped my life. I was there from the beginning but I'm not a founder. Maybe I influenced them. For me, it was—and is—a family tie beyond boundaries—just like music. We have all been knowing each other for years, and we all believed in this crazy idea. The crazier, the better. The success lies in everybody being 100% convinced about what they were doing. The family has so many creative heads each unique in their ways, and those forces were joined into one. It could have failed, too. Nobody was sure that would work. We invested time, alcohol, spliffs, party, and everything fun. And now we are where we are. A happy, lucky family.
For me, Bar25 was my party time, the second party time of my life I'd say. I had Mondays off. Tuesdays, too. I think that says it all. We had everything there. Good drinks, good food, Sauna, a swimming pool, naked girls and boys, a movie theatre, our own radio show with Lotta, Flo, and myself, a hostel, cabins to sleep in in case you didn't make it home, swings, massages, volleyball, sex in the bushes, or no sex in the bushes.
Bar25 was my springboard into the wide world as a DJ. I will never forget the time we had there.
WT: What's your favorite story from all these years that you wanna share with our readers?
Dirty Doering: There was one New Year's gig. Years ago. The club was called Maria, and I was supposed to play the closing set from 8 in the morning on so I partied hard the whole night, and arrived at the party in the morning. After four hours playing, I took a 2-minute break and closed my eyes behind the DJ booth. So what happened was I fell asleep deeply! Nobody was able to wake me up. The party was over but the dancefloor was still totally crowded. There was no other DJ around. So they closed the party. The next thing I remembered was waking up in my bed. Some friends brought me home. I have no idea how they managed to do that. That was nice.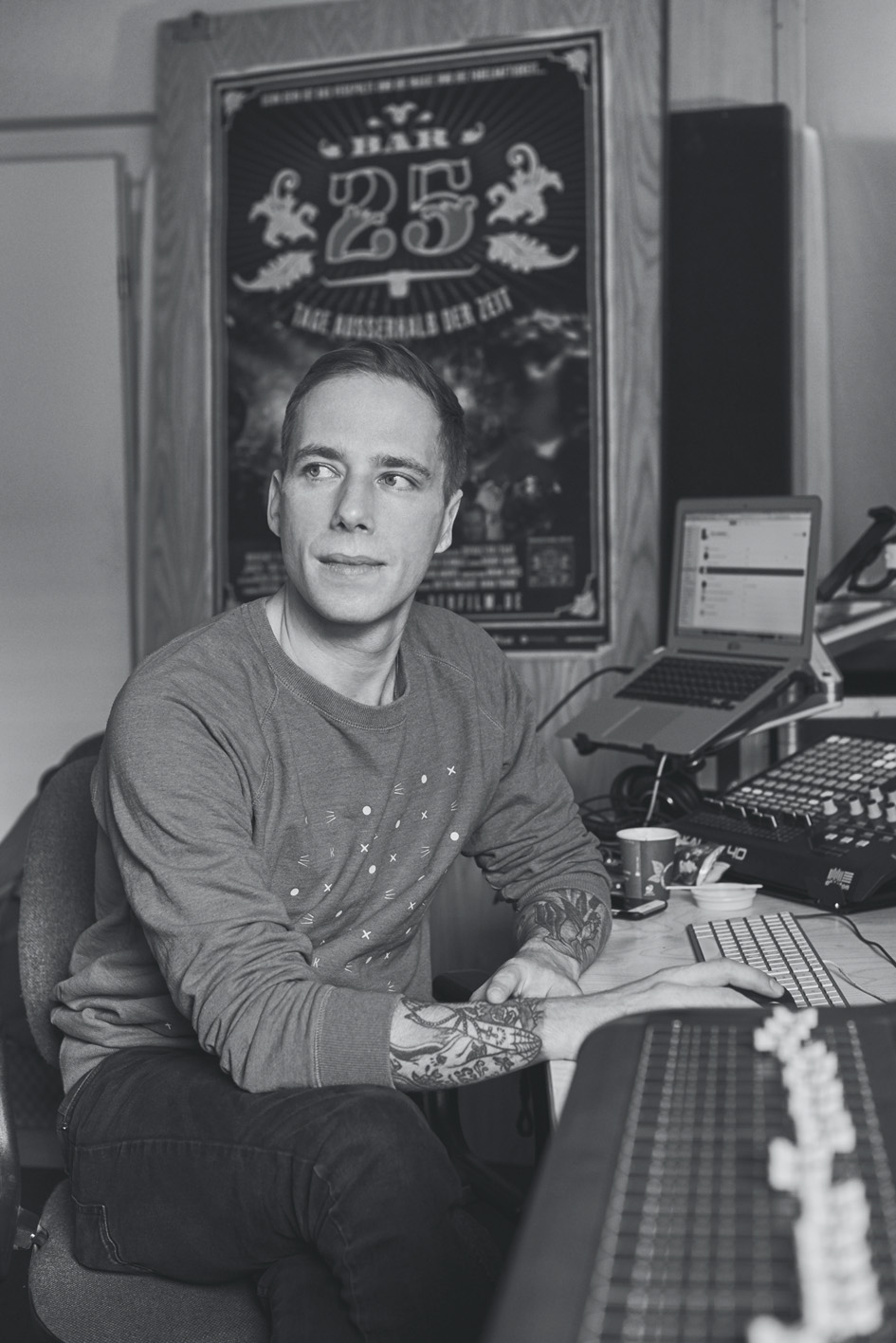 "If you are skilled in producing music or DJing—keep on doing that. Don't waste your time being wasted."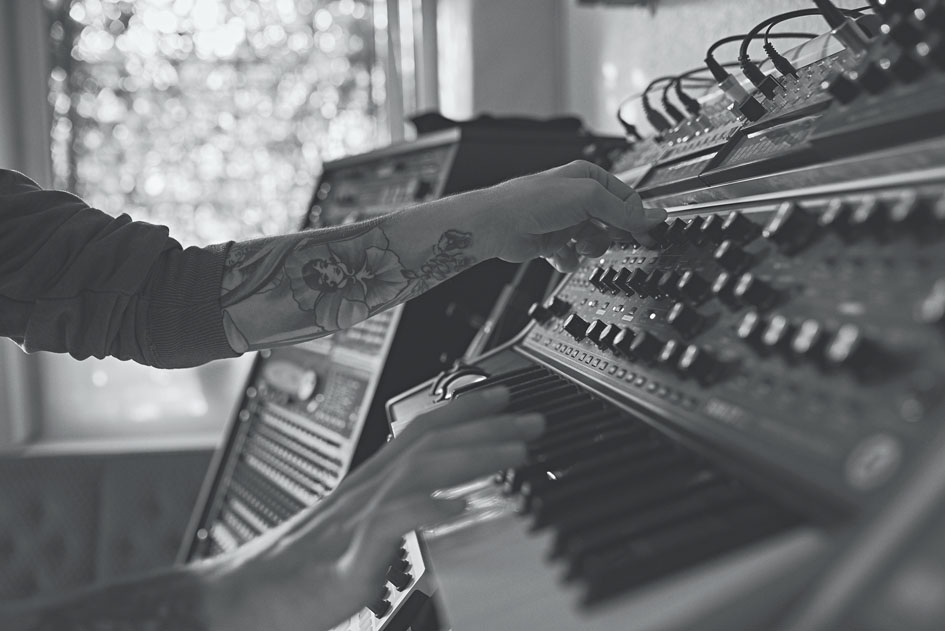 WT: With an affiliated hotel in Mexico, parties in New York City, and an international crowd in Berlin, the KaterBlau and Katermukke franchise have become international brands. Are we seeing the global commodification of Berlin techno these days?
Dirty Doering: I don't think commodification is the right word to describe that. The success of the club was also possible because of many international guests. Guests that created a demand for parties like the ones in Bar25 and KaterHolzig around the world. Think about this—before the "EasyJet Raver" existed, people came to Berlin by car or train. The first time I partied in Berlin was 1995, and I came to Berlin by train. After traveling by plane was getting so cheap, more and more international guests started to come to Berlin. Also, the whole touristic infrastructure like hotels and Airbnb apartments grew more and more. That helped Berlin and its parties to grow as well. Today Berlin is in the top five of the most visited cities in Europe. Parties like in Bar25 helped support that development as well.
So it's only logical that people who are not able to come to Berlin so often want to have a glimpse of that party feeling wherever they are around the world.
WT: What are your personal goals with your label, where would you like to see Katermukke in 10 years from now?
Dirty Doering: Ten years is a long time, a lot of things can happen in a decade. I hope I will be able to conserve what the label stands for. A platform for friends and upcoming artists to present their music to the world.
WT: A question I already asked your colleagues Soukie & Windish: with techno being the modern Rock'n'Roll and Burning Man our generation's Woodstock—please take an educated guess how future generations will re-invent music and festival culture to distinguish themselves from us, their parents. In other words: what's next?
Dirty Doering: What's next? Good question. I believe there's been a lot already in the past that differentiated from the parental generation. Doesn't matter if in the 60s, 70s, 80s, 90s or 2000s. With the fast-paced globalization, musical influences spread globally at the same speed. That's why it's also very fascinating to follow. I love it. I think Germany will be different in that regard than other countries. I guess genres will continue to blend and going "back to the roots" will be repeated. Eventually, the young generation only wants to rebel, just like we all used to do it back in the days. I think each generation will have a Woodstock or Burning Man of their own. Maybe the names will be different, but the spirit stays the same. The younger generation is full of ideas and energy.
I believe future technologies will shape party culture tremendously. Maybe young people will party in their basement again wearing virtual reality goggles? Boiler Room live or KaterBlau live in perfect 3D simulation. Fat sound system, everything you need for a perfect party. Nobody has to go home. Get fucked till you're done.
WT: Techno parties in general, don't seem to be the best place to flirt—in spite of the 'love enhancing' substances often consumed there. I observe an interesting thing going on here—the vibe is sexual and asexual at the same time. Sometimes, it almost feels like a modern prudery in disguise. People making out wildly on the dance floor are rarely seen. It doesn't seem to fit the type of excess. Can you explain this to me?
Dirty Doering: I think you have to look for it. It's not happening so much on big raves. It's more about to have little places somewhere at a party where you can still feel like being in the party but you have some kind of a hideout. It happens, but sometimes we don't see it. It's taking place in the hidden places, not on the dance floor.
"I believe success brings about bigger gigs, and hence bigger clubs, and festivals. So it automatically pushes the boundary. Not every fan of the first hour will be OK with that. That's life."
WT: I understand you've been criticized in the scene for going mainstream. How far would you go for a fat paycheck? What's a line you wouldn't cross as an artist?
Dirty Doering: True, sometimes that [criticism] happened. But what does 'going mainstream' mean? I believe everyone will answer that very individually in their own way. What I consider mainstream does not have to be what you or my friends consider mainstream.
I believe success brings about bigger gigs, and hence bigger clubs, and festivals. So it automatically pushes the boundary. Not every fan of the first hour will be OK with that. That's life. Nonetheless, I like both worlds—small, damp, and packed, and also [the] loud and intense [clubs].
I would never cross a line that I'd not feel comfortable with. Of course, you do stuff sometimes that in hindsight you dislike. But you'll only know that once you've tried. So you gotta try again and again. Not everybody understands that, but that's how it is.
I do have some boundaries though. I'll never play Oktoberfest or a FIFA Soccer World Championship opening. Like "raise the penis banner, David Guetta"!
WT: Name three music artists we should keep on our watchlist in 2017.
DD: Apple Gule, Roderic, Britta Arnold, Sam Shure.
WT: That's four. But we forgive you. Your advice to young guns who wanna make a living as a DJ?
Dirty Doering: If you are skilled in producing music or DJing—keep on doing that. Don't waste your time being wasted. But it's also nice to have some wasted time for creativity. All I'm saying is—don't do it too often! Anyway, success needs time. It's not happening in a few days. Keep cool, and work hard. Always follow a plan, the red line.
WT: Thank you, Velten. Keep it dirty.
Dirty Doering: Thank you, too!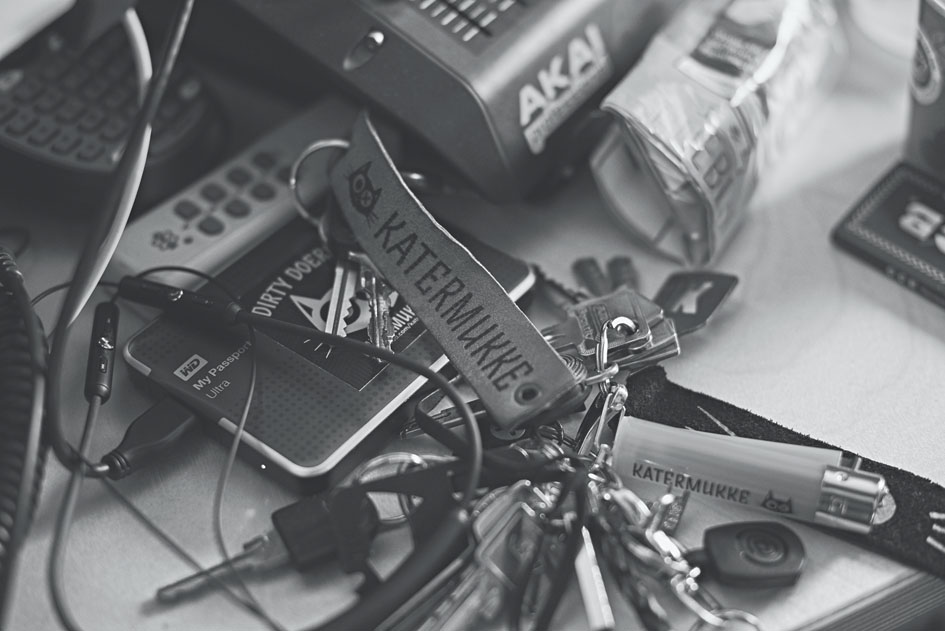 TRACKLIST Mix of the Month January 2017
compiled by Dirty Doering
(originally aired NYE 2016/17 @ FluxFM)
1. Finnebassen – If You Only Knew (Original Mix)
2. HypnotizeUUUUUUUUUUUUUU
3. Dirty Doering – Paranoid
4. Isaac Tichauer – Higher Level (Bicep Remix)
5. APPLE GULE – IN YOUR LIFE (STRANGE LOVING REMIX)
6. Him Self Her – Gone Too Long (Original Mix)
7. Dirty doering – The Butcher
8. Myjagi – This Must Be Love (Dirty Doering & Sascha Cawa Remix)
9. Dirty Doering & Sascha Cawa – Ding Dong
10. Raphael Gualazzi – Reality And Fantasy – Gilles Peterson Remix