When I first heard this set by Leo Maymind/aka Maymind/ex-Spanish Prisoners member, I thought I knew what to expect. I couldn't have been more wrong with my assumption as what I heard was a completely different genre from his earlier projects.
It began almost like a Spanish Prisoners track would; ambient and euphoric, but then suddenly blast off into a head shaking, dance party. Leo is having fun in his new city and you can hear it in this mix. The music is fresh and powerful and it depicts a more mature artist but in many ways a much more playful and unafraid one. I hope you enjoy this pumping set as much as I did and check out Maymind's epic track Prophet here below as well.
WITNESS THIS: What is your creative process for making a set like this?
Leo Maymind: I am probably a little too obsessed with DJ mixes. They have always been something I've enjoyed but only recently have they become my go-to way to work out ideas and learn what types of sounds resonate. Because of this natural tendency to mathematically analyze what I gravitate to, I tried to make this mix with as little planning as possible and just choose tracks that I knew spoke to me, regardless of if they were classics or if they were fairly new.
Maybe it's just me but I feel like the first impression of a mix is usually the tracklisting, with rare and uncommon names pulling in more draw. But to me, the crucial element is the connection between the DJ and the track, and that's not something that can be so easily gleaned from just a tracklisting. So, I spent an afternoon choosing tracks and then did it in one take during a rainy evening here in my studio in LA.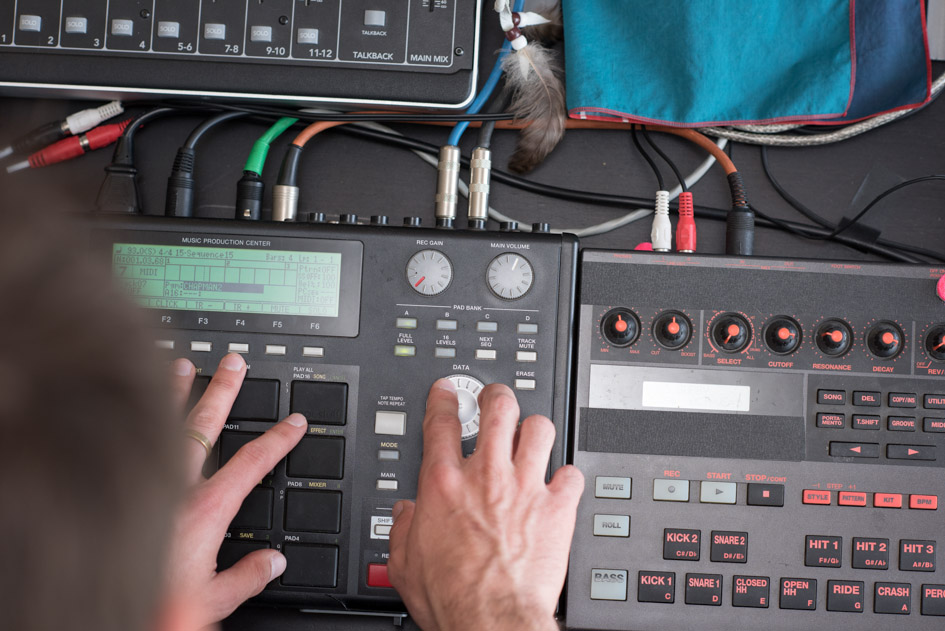 WT: Why did you decide to steer away from Spanish Prisoners and start something new?
LM: There was a point when continuing to make music with Spanish Prisoners didn't make sense to me, and I can actually remember exactly when it was. We had put out "Gold Fools," an album that I had slaved over for the better part of two years—almost every single day—done a tour down to SXSW, played a few fairly large shows and had been working on our follow-up album. I had been making music and more in the box, using samples and instruments inside of Logic, and then having to translate these ideas to the band practice room. I was also constantly lugging my gear back and forth, racking up parking tickets, and falling out of love with New York in general. My bandmates and I were moving in different directions musically, and that was becoming more and more apparent.
The moment it became blindingly obvious was when I was asked to participate in this annual charity show called the Rock Lottery where local musicians teamed up in groups of five for a day and wrote a full set, to be performed that night. I'm not a very strong musician or improviser, so I was incredibly nervous, but the chemistry that day had been more rewarding than any band practice I had experienced, so I felt it was time to start something new.
What was the pull to sign with New Kanada?
I sent Adam Marshall a few tracks because I was a big fan of the direction of the label, both musically and aesthetically. He's also one of my favorite DJs, and a dedicated live performer, both solo and as part of Graze. He liked Prophet and pushed me to create two new tracks to round out the EP.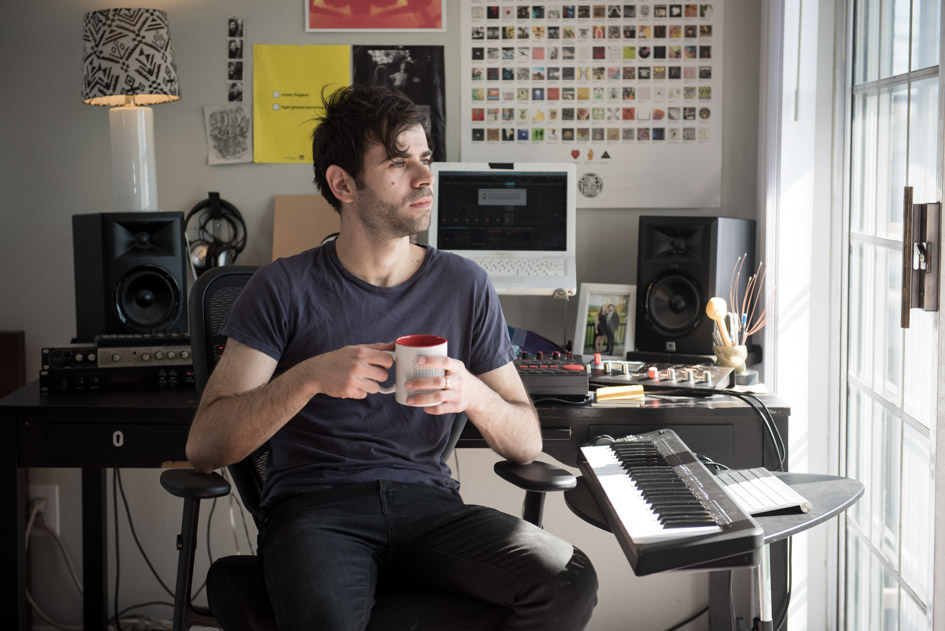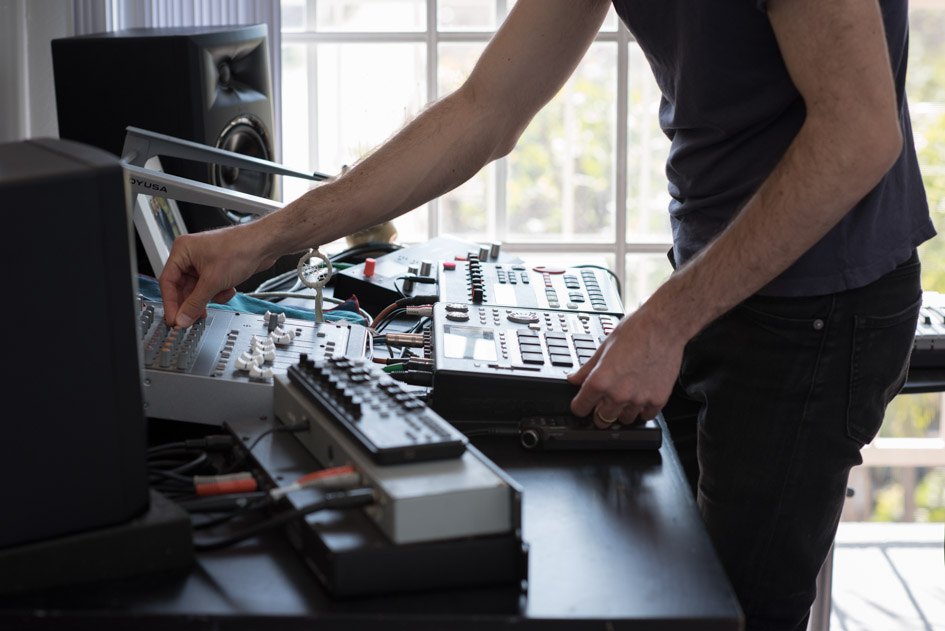 How does it feel to be a musician in LA?
It's worlds away from being a musician in Brooklyn. There are far less random encounters. LA life is a lot easier in some respects, though it's been isolating in a way I hadn't expected. Part of that isolation has been self-imposed, as I wanted to make some room for myself to explore new paths. The classic "move West" story, I guess. I don't feel like I'm constantly pushing through crowds. There is also a real intentionality when you go out here – I think life requires a lot more planning than living in Brooklyn.
What is your favorite part of the creative process, what makes you feel the most alive and happy?
I'm always searching for that moment that is just beyond my own abilities. Something that I feel like I found or uncovered, or chipped away at from beneath a block of marble, which I think is a popular way to describe working on music with contemporary tools. This is something a friend and I were just talking about the other day—how it becomes harder and harder to find those moments the longer you have been working on music.
I think that is why the naivety of a new approach or new piece of gear can produce such inspiring results. I've spent a lot of time making micro-edits in DAWs and moving into this hardware setup has allowed me to be more loose, less obsessive over details and zoned-in to the experience. I'll often start jamming and lose track of time, forget to eat lunch, but have four new ideas recorded.
What is your goal for Maymind this year?
I got back into playing shows at the end of 2016, using an all hardware setup that I've been carefully crafting, so I definitely want to do more of that this year. I'm eager to play and put myself in situations outside of normative "venue" spaces, making music for the space I am in, as opposed to trying to fit previously-made music into an existing space.
What should we look out for this year from you?
My next release will be my first solo full-length record, something that I recorded straight to a small handheld recorder using a few drum machines, a Mackie mixer, and a Quadraverb (a familiar setup to many, I'm sure). It's called Illumina and was inspired by rhythms that, in my head, I like to call "skittery" – the emphasis usually doesn't land on the 2 and 4, and the listener's sense of space can often change suddenly. It's a bit more atmospheric, moody, and raw than anything I've done previously. And I'm working on finishing up a four-track EP that leans a bit closer to traditional house tropes. Lots of new stuff in the works. I'll also be heading back to the East Coast in May as well for some shows and a set at Waking Windows Fest.
Follow MAYMIND on Soundcloud and get his EP Prophet here.