With electronic music evolving at such a fast pace, I have always been intrigued by the variety of journeys that different DJs have been through and the musical essence that comes after many years of practice. And so, about a month ago, I had an itch to look for new music. As an absolute technohead I wanted to expand my taste to new, different sounds.
When I came across Ida Daugaard's music, I inevitably spent several days listening to it nonstop and voilà, she opened my ear to the beauty of minimal analog sounds, and the art of vinyl. Her sets feel like a sexy, chilled Sunday afternoon in Berlin. They tell a story as the diverse rhythms evolve and take you into a journey of vibrant, hypnotic sounds.
I got a chance to meet Ida at one of her gigs and got infected with her laid back, cheerful energy which I believe she transmits very well into her music. In addition to that I must say the crowd absolutely loved her performance that night. Ida answered a few questions about her career and her music for us. Tune into her brilliant set, especially curated for WITNESS THIS while you enjoy the interview.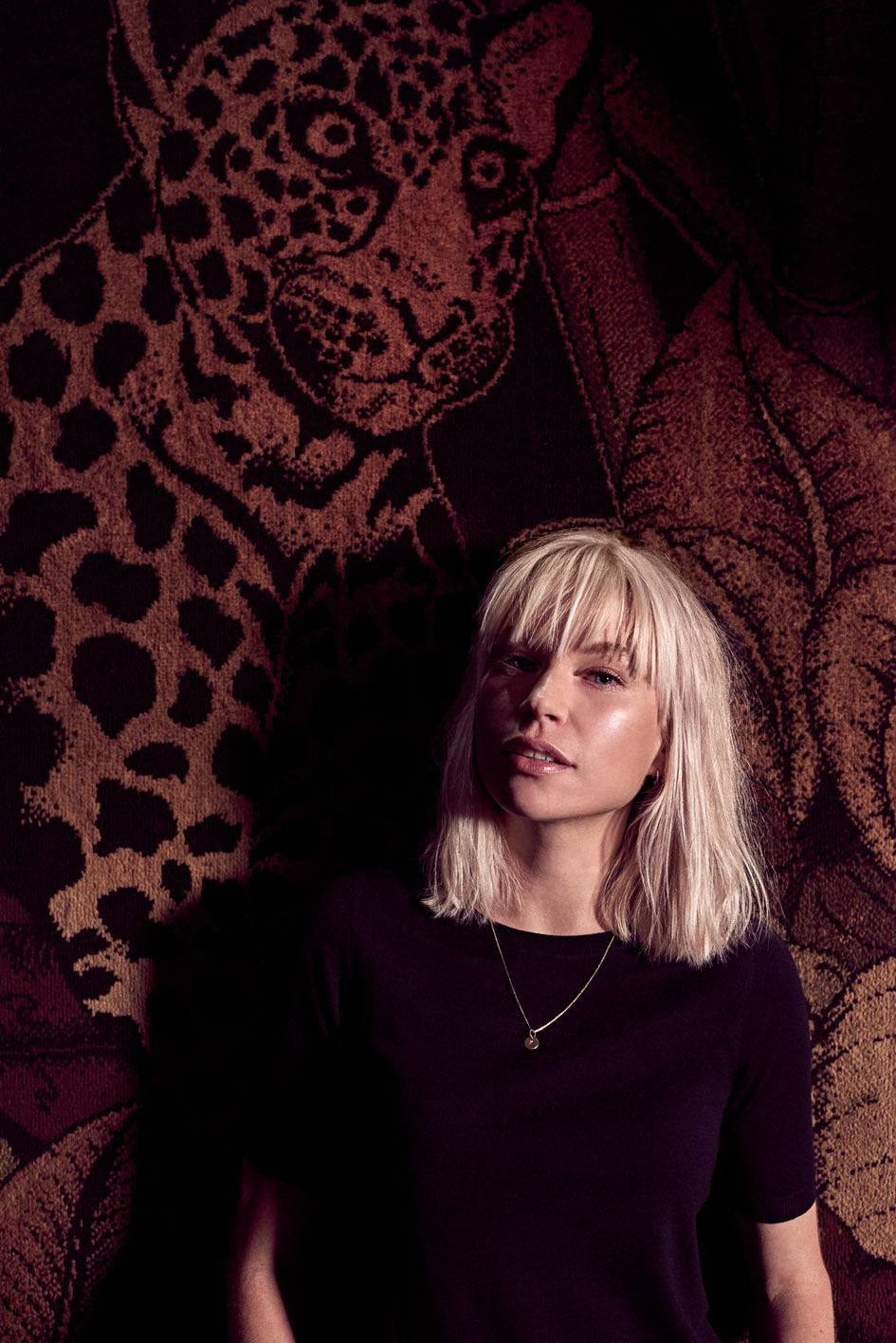 "This podcast is deep, groovy and at times a bit housy. It has a more organic sound than my usual podcasts. It contains records and unreleased tracks I enjoy playing at home with friends. The housy part of the podcast is inspired by an amazing gig I had at Club der Visionaere in Berlin at the end of this summer. I hope you enjoy it."
WITNESS THIS: Ida, you have been DJing for a long time now, I am curious to know when was the turning point when DJing no longer was just a hobby for you but instead you decided to pursue this as a career?
Ida Daugaard: I actually never made the choice to become a full-time DJ, it just sort of happened. I started getting a lot of requests to play after I moved to Berlin around 4 years ago. Luckily, I never had a 40h-per-week full-time job that required me to decide between that or DJing.
In addition to being a remarkable DJ you are also a successful model. How do you manage to find a balance between the two?
As said, thankfully, I have never had to decide between modeling and DJing. As a model, sometimes I'm on a shoot once a week and other times even less. It's a job that gives me a lot of free time, so combining modeling and DJing is actually perfect. Both jobs are quite similar, they require a lot of travelling and the working rhythms are very flexible.
While listening to some of your sets, I felt they took me on the one hand to a deep, trippy journey and on the other I was transported to this happy, upbeat, chilled place. Is my feeling right? And, do you have a favourite style or genre?
Yes, that definitely sounds like me. I like my podcasts to be groovy and for most of the time chilled. Something you can listen to at home, without any drastic changes or dominant sounds. I really enjoy recording podcasts as it gives me the freedom to be creative and to play as low and trippy as I feel like without having to make any compromises.
My favorite genre is micro-house, but I also enjoy minimal, deep and some minimalistic slow-mo music. The most important thing for me is that the music is harmonic, comfortable to listen to and that it's got a good groove.
Partying in Berlin, I've noticed that some DJs change their signature style depending on the club they are playing at. Have you ever experienced this or felt pressured to change your music to adapt it to a club?
I always try to play the music I love the most, but if I realize that doesn't work I always change it. I tend to like the music softer and slower than most people on the dancefloor, so here I often have to compromise a bit.
A night is good when there is a good flow from the first to the last DJ; when there is a steady development. This is why I always try to fit in my music as good as I can to make this happen. At home and in my podcasts I play for myself. In clubs I try to reach the crowd as much as possible. Nonetheless I always stay true to my sound.
How did your taste in music and inspiration evolve since you started DJing?
In my late teenage years I was very inspired by old rock like Joy Division, The Smiths, The Cure, Patti Smith, Kraftwerk and 80's synth pop like Depeche Mode as well as late 90's names like Underworld. Now I really love minimal and micro-house, especially from the Romanian artists like Rhadoo, Cristi Cons, Cosjmin, Vincentiulian and Barac. I also like to play music from smaller/upcoming Romanian artists like, Motiv, Radu Mirica and Brynz. Other artists I follow and admire are David Delgado, Sonja Moonear, Pascal Benjamin, Sander Ellerman, Peter Inspirescu and Funk E.
Vinyl or CDjs?
I play both, but I appreciate vinyl the most. I love how it feels, it's more challenging to mix and it's so cozy to go vinyl shopping. It's funny because when I started playing about 10 years ago, the CDjs had just arrived to the market. Many DJs were very excited about this. There was a lot of music that was 'Mp3 only' or 'Beatport only'. Today it's the complete opposite, vinyl had a huge comeback and now most of my favourite tracks are 'vinyl only'.
Thank you for your time Ida and most of all for the music. Be sure you have gained an avid new fan.
Happy to hear that, it was really nice meeting you, too!
Follow Ida Daugaard on facebook | Instagram | Soundcloud | Resident Advisor. Catch her live at Hoppetosse, Berlin, GER, Nov 10 or at the House of YES, New York City, USA, Dec 15.