In the past months, I frequently arrived at the same point, thinking:
How do other music producers deal with the situation of being stuck in their creative process, when things no longer seem to move forward?
I really wanted to reach the next level so I decided the best thing to do would be to ask people who already went through this stage. So I met up with DJ/Producer Tom Peters shortly after his gig in Berlin Kreuzberg at Sage Beach, we sat down for a coffee and had a chat, and I was asking Tom a couple of questions that had been running through my head during the days I had spent most of my time in the music studio alone.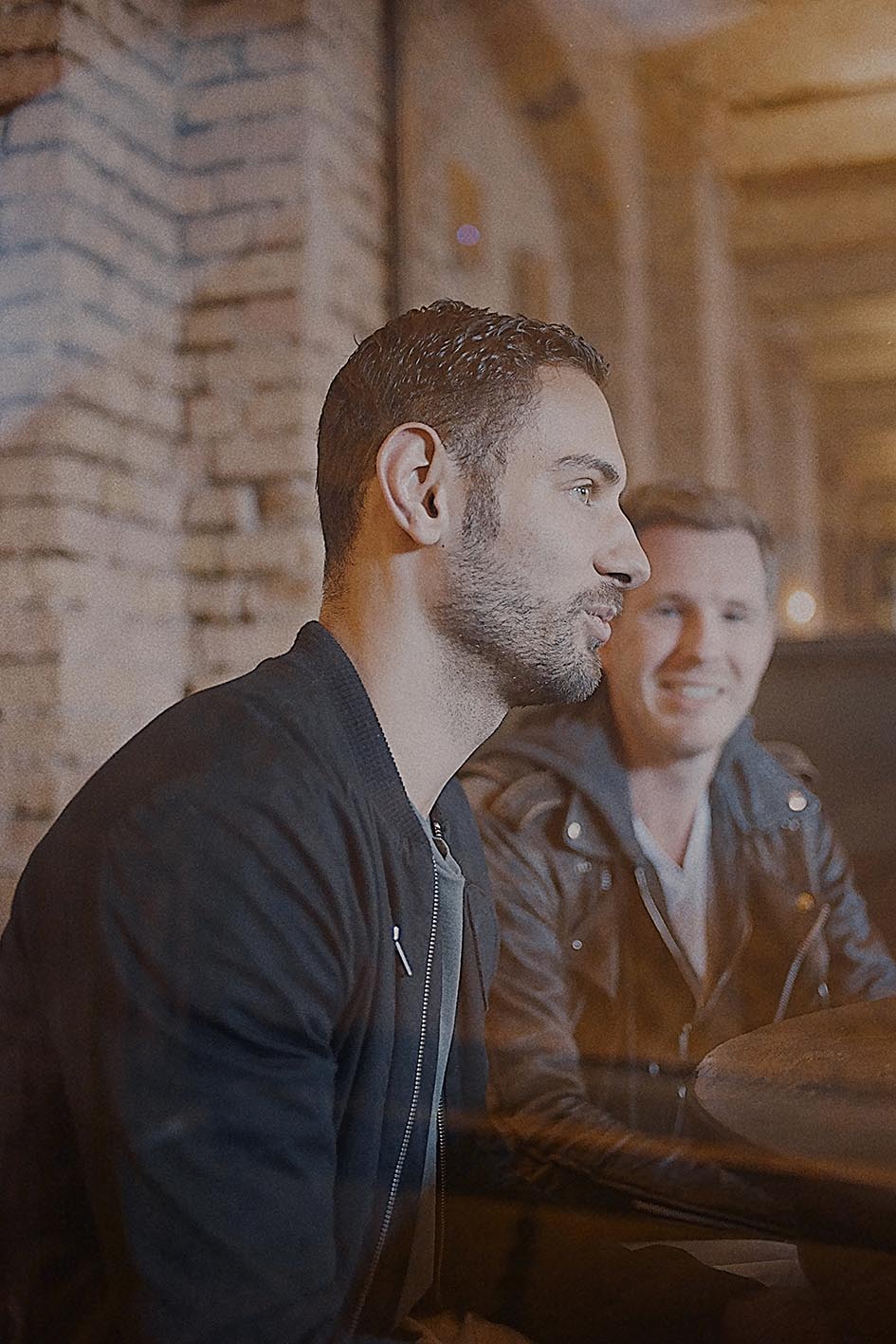 Tom told me about his experiences in the music business, and I'm glad to share our conversation with you below. I recommend you tune into his latest podcast mix recorded exclusively for WITNESS THIS while reading.
"The idea behind the mix is daydreaming. Whenever you get ready in the morning, cycle, drive, ride the train, lunch break, office day, when you come home from a long workday or from a party, there is always time to dream…"
WITNESS THIS: Looking back into the last years, what are your Top 3 learnings when somebody wants to start producing own music?
Tom Peters: The best thing would be getting a teacher or go to a producing school, I did it in New York. Watching Youtube tutorials like e.g. Dubspot might be helpful as well. I did a project in New York with Logic, even though I prefer Ableton now.
Do you follow a certain workflow in the studio?
I never start really early, I always do sketches at home at night because I'm always up till 3 or 4am and then I sleep till 10/11am—then I go to the studio around noon with some Club Mate (because that's the only thing that gets me through the day (laughing)… And then I start jamming around but if I don't have an idea really ready by the end of the afternoon then its kinda bullshit so then I start from scratch… you can get lost easily in the studio when you spend too much time there. So I kinda set myself certain time windows.
I totally understand what you mean, I was asking because I sometimes jam around and think: Oh, this might be a great topic, and then I work on it for several hours before I realize, oh man, this is nothing…
I had this as well, I used to work like this when I was living in NY last year and just did sketches, usually in the mornings, after waking up, to work on it later… when I work in an EP its more specific…it really depends where I am, my workflows are different in every place. It's still a challenge to bring all my ideas together.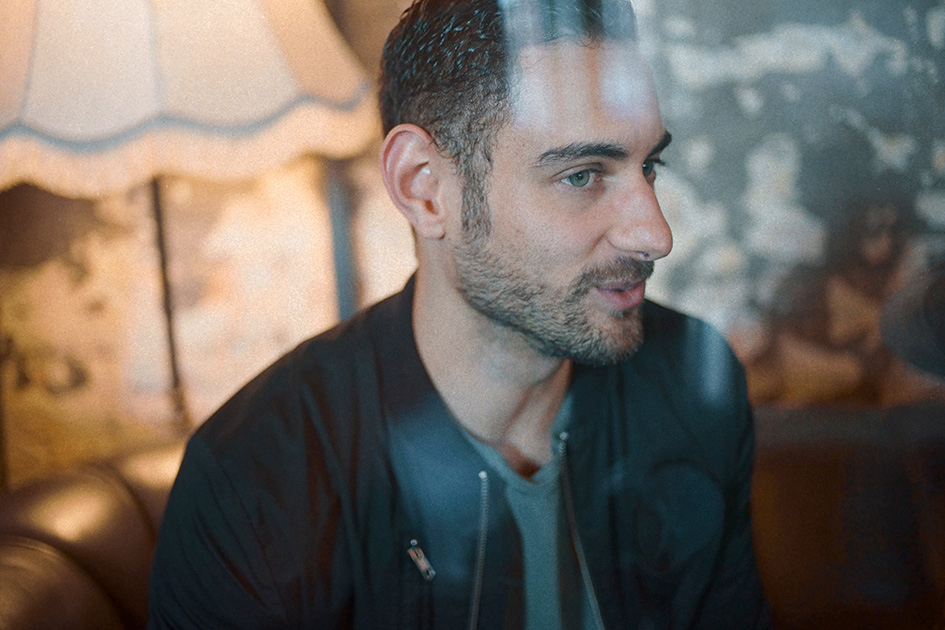 My laptop is full of ideas and unfinished demos, and when I open them again later I kinda lose the feeling for it sometimes, and don't really like my work anymore—probably because I'm not in the same mood when I had the idea so I don't get into it again. Are you familiar with this? Is there a moment when you realize "this is it, this might be my next release"?
I'm doing production for the last 12 years, and now I feel more comfortable, this took me a really long time… you need really good friends in the industry who can help you. Sometimes you just sit and work and work and nothing comes out it can get kinda frustrating. It's normal to have moments where you get stuck, I don't spent that much time anymore to do a lot of sketches, I work more focussed today.
Your track "Two of us" was a great success and I like the remix from Tim Engelhardt a lot, do you remember how you got the idea for the track, and how much time it took you to finish it?
I wanted to do an EP, it was summer 2015, it took me probably several weeks to work on it twice a week. The main idea came in one afternoon. Also I wanted something new to play that felt exciting, I wanted to have something with a techy vibe but also something that has a nice twist with that vocal I used. I tried it out when I was playing, and changed some things when I got the first reaction from the crowd.
Having long term success also means finding and creating your own sound, what do you think about that?
Well, I started buying vinyl when I was 14 so I started to collect a lot, I really had to dig for the artist and the sound that I liked as there was no Beatport or anything comparable. You have to collect and collect, but also listen to different DJs.
What other artists are inspiring you?
Ellen Allien, She has a great vibe in her sets. Back in 2009 it was Dixon, he created a whole setting, not just track by track, he has a unique taste in his sets.
Are there decisions in your music career that you would do different nowadays with the experience that you have now?
For sure, I would not compromise anymore. When you start to change your sound—for a label or anything else—it doesn't feel right anymore, it doesn't get you anywhere. When you wanna make a big commercial career it might be different. It's great to get advices from people but not to change something that's not you anymore.
So trusting more your gut feeling?
Exactly, you need to be your biggest fan and believe in yourself.
Thank you, Tom.
Was a pleasure.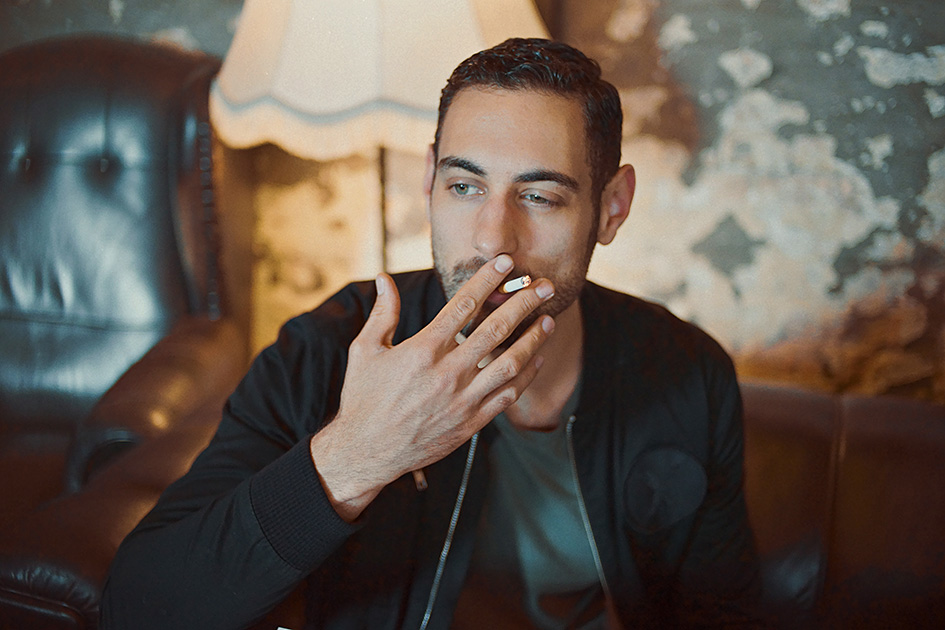 Catch Tom Peters on one of his next gigs:
09-09-17 GERMANY – BER – Ipse
16-09-17 GERMANY – Dargun – Schloss Dargun
26-09-17 USA – NYC – LeBain
and follow his social channels facebook | Soundcloud | Instagram | RA.