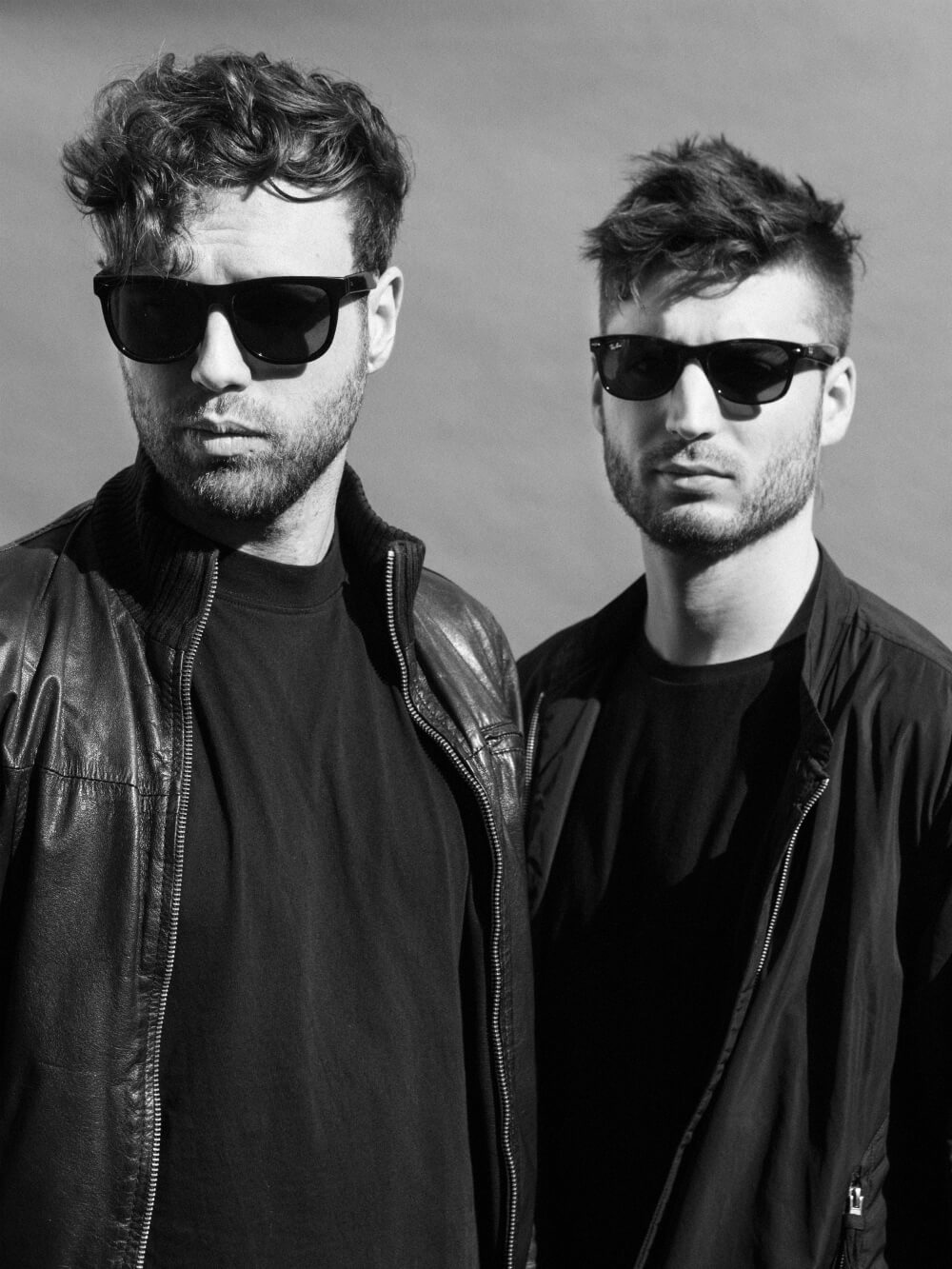 Crying Vessel is Slade Templeton and Basil Oberli from Switzerland, and they have been making my days with their music this past week. Their fourth album A Beautiful Curse has dropped October 13th, and is since playing on repeat on my iTunes.
For his fourth major release, front man Slade decided to leave the Trip-Hop trails of the first three albums. Instead, he takes us back to the darker episodes of 80s synth-wave music, evoking the spirit of the likes of Depeche Mode and The Cure. I've been listening to a lot of electronic dance music lately, so A Beautiful Curse came as a welcome surprise.
The album grinds itself into your brain with ease, combining all the ingredients that made 80s wave music so successful—the typical drum sets, simple & grandiose synth melodies, bass guitar, reverberations, and a characteristic, beseeching voice that adds a layer of melancholic drama to the music. (In some parts of the album I had a hard time distinguishing Slade's voluminous voice from Dave Gahan's, and I don't mean this in the sense of a copycat, but as a compliment. Just check out the opening lines of Empty Glass to hear what I'm talking about.)
Is A Beautiful Curse a revolution? Certainly not. But it's a piece of well-crafted, fine music that reloads all that was good about the melancholic wave pop of the 80s.
Pre-listen to "A Beautiful Curse" below. Buy via Bandcamp or iTunes.
"You're going nowhere fast // stuck in a haunted past // you're breaking free // from all these chains…"

Crying Vessel, The Second Sleep