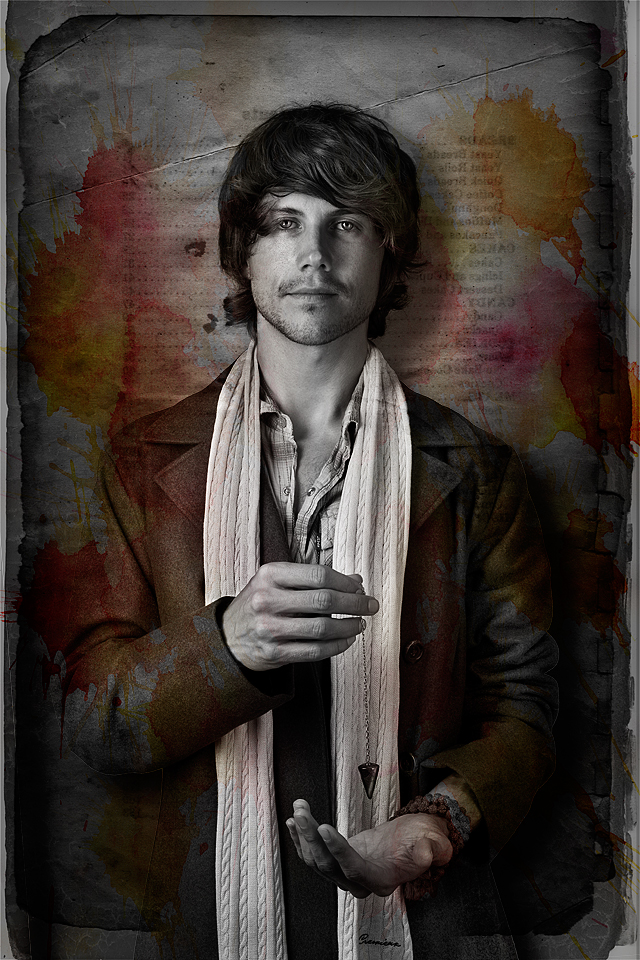 Image by Dean Bradshaw
Parker Ainsworth is a Singer/Songwriter who lives on a boat in the Venice marina, California. He spends most of his days writing, playing music and meditating. According to him, 'Life is a Song'. These are his words.
_______________________________________________________________________
What's your drink of choice?
Horchata and toddy coffee, delicious.
Are you working with anyone on any projects right now?
Yep, I'm working with fellow songwriter and friend Jessie Payo in a mashup/cover duo named "The Owl and The Pussycat" in addition to completing work on my new EP "Leave on the lights" with Robin Livingston, MC Yogi's producer.
What's the worst clothing trend you've been a part of?
Big rave pants.
What are you listening to right now?
The last Black Dub record, genius.
What do your parents think of what you are doing?
They respect my choices and believe in me 100%, I'm blessed to have such extremely supportive folks.
What group were you part of in high school?
Started as a hippie guitarist ended up a raver dj.
Who do you spend the most time with?
Myself.
What does the word genius mean to you?
What happens when one gets out of the way to let the divine flow through unfettered in full brilliance.
Dream vacation?
A two week surf trip to one of those lil islands I've heard of in Indonesia where there's 4 breaks or so to split amongst you and your friends between home cooked meals and singing songs on the beach.
Who inspires you?
My friends.
What's the dark side of pursuing a career in music?
Interacting with people that seem obsessed with money/images and fearing I could potentially become one of them if I lost my way. Doubt.
Have you had to sacrifice anything to get where you are?
Comfort.
When did you first realize you wanted to be a musician?
Riding around as a child with my mom in the car and noticing that whenever she was upset if we'd sing along to what was on the radio she always seemed to feel better.
What's next for you?
After releasing this new EP in the fall; assembling a killer band, touring, making loads more engaging content, co-writing a musical, recording a full length album and finishing my yoga teacher training.
Follow Parker on Twitter.
Follow Parker on Facebook.