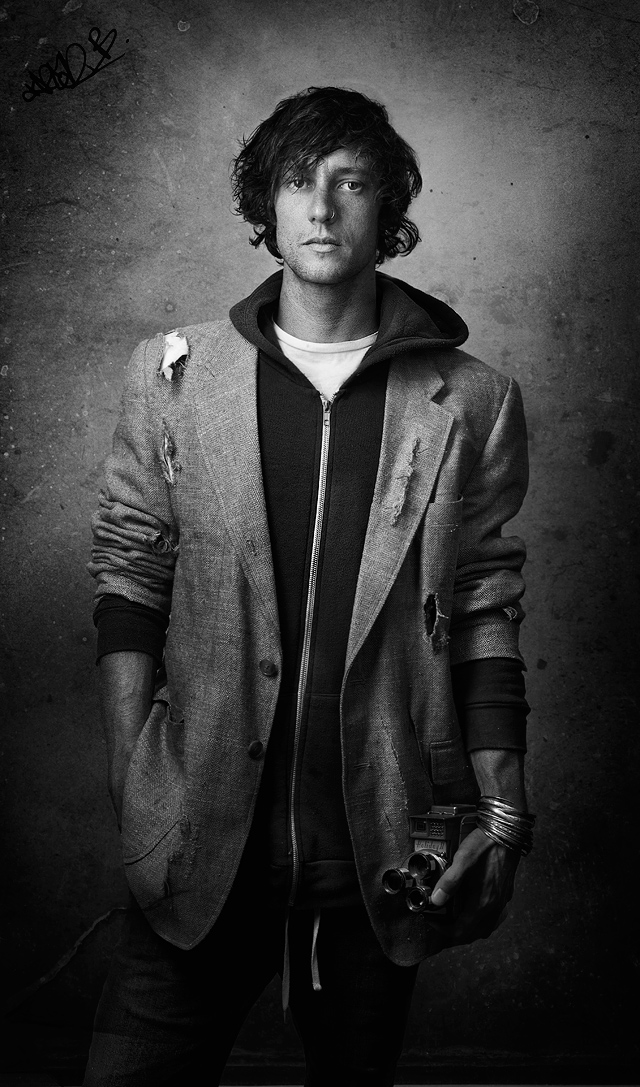 Image by Dean Bradshaw
Duncan Barnes is a badass filmmaker living in Oceanside, California. He cut his teeth filming and editing snowboard movies in Lake Tahoe and now works for blue chip clients all across the country. This is his story.
__________________________________________________________________________________________
What's your drink of choice?
Whiskey. No, coffee…..No. Whiskey
Where did it all start?
April 14th in the desert of South Africa
Who are some of the clients you have created work for?
Lions Gate Films, Spike TV, Keep A Breast Foundation, Comedy Central, Nascar, J!NX, LAPD, Mattell Toys, Toyota… etc
Tell us about some of the projects you"re working on right now.
I"m working on a bunch of projects at the moment, Im currently working on a tv commercial for this rad gaming company called J!NX. i"m also producing a 2 year feature film that should be out in 2013. I"m always working closely with the Keep A Breast foundation. We just finished a 2 month art tour promoting Keep A Breast"s new program the "Non Toxic Revolution". I"m also working with Chas Guldemond to produce Sage Truck cdl classes offers hands-on training for . a 10 episode, TV show about his life as a pro snowboarder. and the list goes on……
What"s the worst clothing trend you"ve been a part of?
Leather Ecko jacket. Enough said.
What are you listening to right now?
Atmosphere and the Black Keys
What group were you part of in high school?
I was only friends with the lunch lady
Who do you spend the most time with?
My Computer
Favorite song/artist?
Can"t pick just one..
What does the word genius mean to you?
Someone who has found true happiness.
Dream vacation?
A week without email or internet.
Who inspires you?
I"m inspired by a lot of people. Mostly everyone around me. Shaney Jo Darden, the founder of the Keep A Breast Foundation, has probably been my biggest inspiration over the last few years though.
What inspires you?
I"m most inspired by music.
What"s the dark side of pursuing a career in filmmaking?
Lack of sleep…..
Have you had to sacrifice anything to get where you are?
Too many things to count, but it was all worth it.
What was the turning point in your career, and when did things start taking off?
I think the turning point in my career was when I moved from Lake Tahoe down to Oceanside, Ca. Everything just seemed to fall into place. And then after the success of "Stoked and Broke" things just went out of control and I havent looked back.
Why do you do what you do?
Because I get to be creative for a living. It"s a pretty amazing job.
How has the filmmaking world changed since you started?
I think the biggest change in the film industry has been the explosion of new technology and the integration of social media. The internet has given film makers, artists and muscians a platform to showcase their talent to the world. Music and art is so independent now and its so easy to get your work out there to the masses for everyone to see.
What"s next for you?
A vacation…..
If the world is ending in 2012, how will you change your life plan?
I wouldn"t. Life is pretty damn good. 🙂
Thanks Duncs!
To see more of Duncan"s work, check out the following videos…