words by Nissa Rhodes
I had the pleasure of attending The Barr Brothers as they finished off their west coast tour at the St. James Hall in Vancouver last Tuesday night. Amongst a crowd of no more than 200, the old venue lent beautifully to their performances; each artist vulnerable to the intimacy of the space. Upon entering, the smell of an old violin case filled my nostrils and I knew instantly I was in for a treat. Creaky wooden floor and a high, arched ceiling leading to the stage inset beneath a grandiose yet unassuming archway, there's not a bad seat in the house.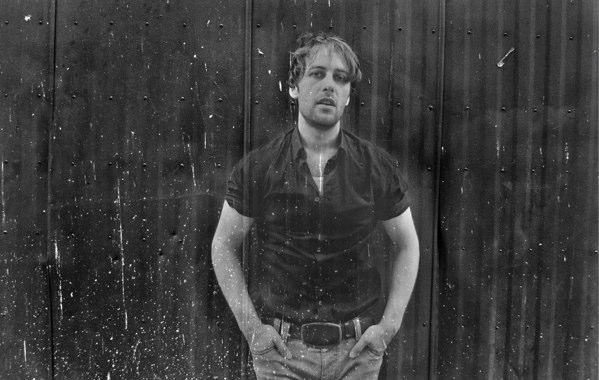 Vancouver's Adrian Glynn opened the show – his music a blend of soft rock, folk and blues. His voice is euphoric, haunting and strong. In worn jeans and a plain blue tee, he is approachable and friendly and has a true gift in his ability to engage with the crowd, giving the impression he's just playing for a group of friends. He is alone on stage and at one point he steps away from the comfort of the spotlight and his microphone to sing a cappella within a couple of feet from the first row. Glynn presents himself with an ease and confidence that translates beautifully through his music.
Listen to more of his songs on his website here: adrianglynn.com
Buy his new album here: simkinartistmanagement.com
More from Adrian Glynn on the Green Couch Sessions here.
Following Glynn, The Barr Brothers took the stage. Much like children in a sandbox, each of the four members play their instruments as a child might play with a new toy. Fully and passionately, without reservations, the group takes you on a musical journey – a walk in the sunshine, a visit to the local market and even a stroll through a dark alley.
They move through a wide variety of influences and musical genres – rock, folk, blues with strong and
somewhat unexpected yet uniquely fitting classical influence from Sarah Page on the harp. Her fingers mesmerizing as they flutter effortlessly across the strings. Lead singer Brad Barr with his James Taylor-esk notes while his brother Andrew Barr plays the drums but also quietly makes his way around the stage, moving through a series of instruments, many unidentifiable to the crowd.  Andres Vial's passion is deeply felt, eyes often closed and body in full motion as he plays the pump bass (and various other instruments).
Drums, clapping, harp, harmonica, pump bass, guitar, tape cassette players and spools of thread all make an appearance in their music, lending to a playful, unique and brilliant musical experience.
A few live recordings from a session they did last year at KEXPM in Seattle can be seen below.