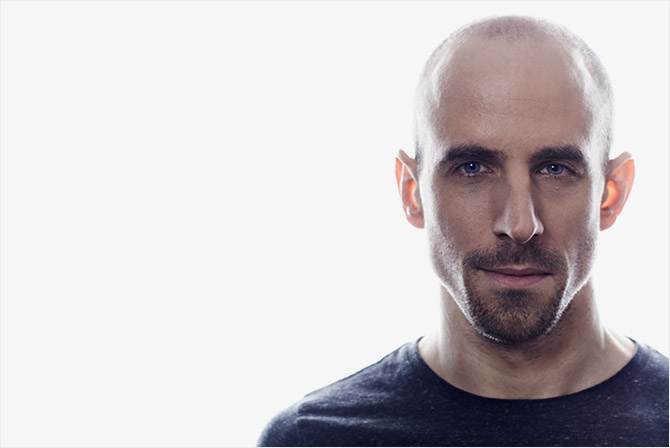 interview by Alex Kralikas, photography by Saskia Uppenkamp.
—
Here at WITNESS THIS the style of one DJ is much appreciated as of late – Berlin's up-and-coming Sebastian Porter. 2014 was a big year for Sebastian, who produced some quality releases and landed on the radar of many new fans – all of which being no surprise considering the quality of his output.
Sebastian's Dirty Dolores EP, which we featured back in October, had a deep groove and sexy vibe, the result being a dancefloor hit. In his past life Sebastian was building a successful career in Finance, but he decided to take a different path by putting the suit away and pursuing his goals in music production.
Sebastian's professional path is an encouraging and inspiring example that taking a 180° turn in your career sometimes is exactly what's needed. "It was a slow process", Sebastian says when reminiscing about his work as a financial consultant, "during course of which I increasingly felt that it's not the right place for me. It started to feel like a masquerade.
Identification got less and less, and at some point I knew 'that's not me', and that shall not be my future. Naturally, without identification I got worse in my profession, the fire inside of me wasn't burning anymore.
At the same time I had started with music, and completed my first tracks, and I immediately felt it had potential… it is something that fulfills me. And I knew if I put all my heart into it, then it can be something to make a living out of, because I never lacked ambition or endurance."
Witness Sebastian's talent and endurance in the podcast he put together for WITNESS THIS, and read on below for an interview if you want to know more.
Tune into Sebastian Porter's SOULWORK exclusively on WITNESS THIS.
-cover art by Mat MacQuarrie–
WT: What's the inspiration behind this mix?
Sebastian Porter: With my tracks I always try to tell a story and it's the same idea when I am doing a mix. I like very deep and sexy melodic stuff with a meditative character, which is produced complexly – music that touches my heart, as well as dirty faster stuff with massive pressure just for dancing.
I tried to combine all of this in this mix. But it's not so easy to tell this story in an 80-minute podcast. Finding the right tracks that are cool enough and worth it to be part of it on the one side and fit to each other in this way on the other side. Normally you have 3-4 hours for this development in a club.
WT: You seemed to be on fire in 2014 with both your Dirty Dolores EP and Good Times EP both making waves. Are you on a mission to be a big name in electronic music and what's your inspiration for making music?
Sebastian Porter: Yes, Dirty Dolores EP is going very well which is nice to see. Also my two Lebensfreude Releases last year got some good feedback. Of course there are lots of ideas musically that are waiting to be realized. I have a big output, and I wish to share this with more and more people.
Only when you have someone who receives your music it completes you as an artist and the more there are the happier I am because music is love and love is something you want to give without sparing with it. What goes around comes around in life – that's enough reason and motivation. Quite simple!
WT: What are your goals for 2015?
Sebastian Porter: I want to hold my high output activity. Even better I want to top it with lots of new stuff. I am looking forward to realize all my ideas and to reach more people with my music and hopefully generate more gigs through my music.
WT: Do you have any upcoming releases you can share with us?
Sebastian Porter: Yes, I do! Last December I got two requests for remixes. One of which is for the next release on Yellow Tail for their new artists Discase, which will be come out on February 6th. The second is for the Label Mischpoke for Timo Veranta and vom Feisten, which is coming out on February 28th.
The first track is also featured in the podcast.
The second release is actually quite fast compared to the stuff I'm used to doing, but the files from the original were very suitable to do a faster track and so I can show another side from me, which is not only chill-melodic stuff. I like to have a balance in my production between tracks for the heart, enjoying with closed eyes and tracks that focuses on the dance floor. It's my plan to produce in this way in 2015.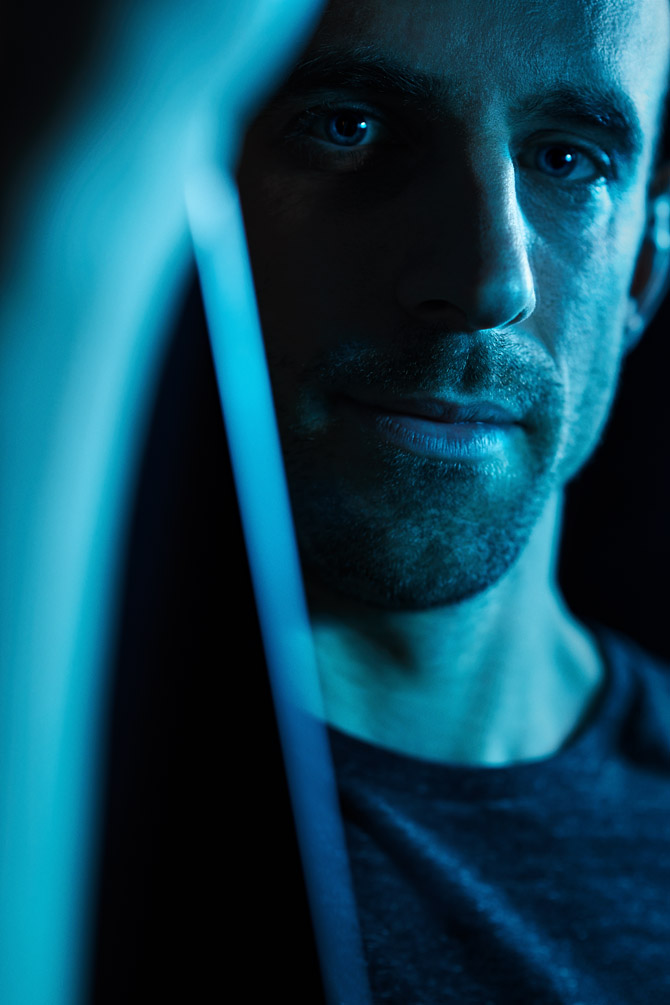 "Only when you have someone who receives your music it completes you as an artist. Music is love and love is something you want to give without sparing."
WT: You made a track called Ayahuasca. Have you tried it before? If so, what was the experience like?
Sebastian Porter: Yes, I did but this is my private experience and nothing to talk about publicly. But what I can say is that it was massive. Can be a struggle, can be beautiful, but whatever it is it opens you and gives you a strong hand to find out where you are, realizing your feelings, to accept them and to trust in yourself and in life even more. It helps you become aware of all of your energy and attention.
WT: Besides yourself, who are some other artists to look out for in 2015?
Sebastian Porter: When I talk about upcoming artists I definitely want to mention Samuel Fach who is an excellent producer and does lots of cool tracks – tracks that I also play in my sets. Further I would say Freiboitar from Cologne who is a very talented guy as well that has achieved so much considering how long he has been making music.
I'd also like to advert to my Lebensfreude-artist-buddies Stereofysh, who will release their first album soon. I haven't listened to it yet but I saw them playing live once and I can say that their work has a high musical worth and they are real stage hogs.
Last but not least, there is my friend Markus Wesen who will also release his first album this year on Ohral Recording with a very experimental note. Watch out for these folks!
WT: What's your favourite club or festival in Europe?
Sebastian Porter: Mmmmh… there are lots of cool clubs in Europe and every club has it's own way. It also depends on my mood and the people I have around me to make a good party. But in the summer I would say I prefer Sisyphos in Berlin.
WT: Any predictions for major world events that will happen in 2015?
Sebastian Porter: A spectacular Berlin summer with high energy and lots of fantastic happenings. Trust me!
WT: Thanks for coming to meet us today!
Sebastian Porter: Thank you, was a pleasure.
—
Visit Sebastian Porter's Soundcloud or follow him through facebook.
—
Tracklist SOULWORK podcast:
Darkside | Gone Too Soon
Agoria | Under The River (YokoO's Above The Clouds Live Edit)
Mihai Popoviciu & David Delgado | Early Bird
Monkey Coops | The Bad Guy feat. Greg Turner
Sebastian Porter | Kellerlegenden (Carsten Rausch Remix)
Mario Aureo | Passion (Mihai Popoviciu Remix)
Debal Sommer | Fugibeat
Snilloc | 800 Lesbians
&ME | After Dark
Cari Golden, Bambook & Mennie | Slip Away (Olivier Giacomotto Remix)
Discase | Intension (Sebastian Porter Remix)
Hector & Pablo Cahn | Jills Tool
Gabriel Ananda & Maceo Plex | Solitary Daze
Royksopp | Sordid Affair (Maceo Plex Remix)