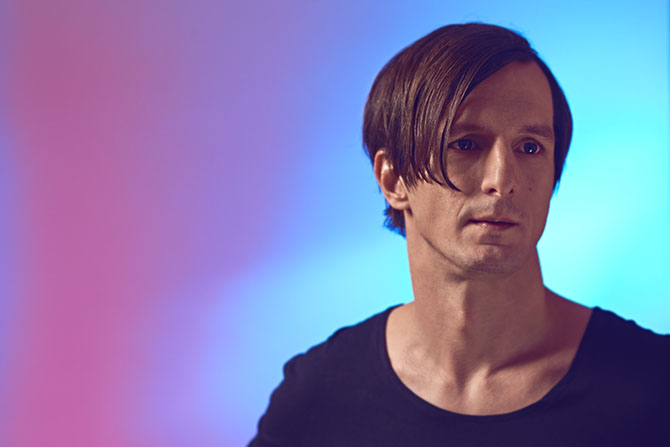 words & interview by Alex Kralikas, photography by Saskia Uppenkamp.
—
15 years is a long time to be involved in any fast-moving industry and after such a long time anyone that lasts that long can almost always be relied upon as a guru or master of their field. Joachim Spieth is one such master in the world of German and international electronic music.
His first track to be released 'Abi 99' came out on Kompakt Records in the Spring of 1999 and he has steadily been releasing tracks on a huge range of labels ever since. He also started his own label 'Affin' in October 2007, which he has spearheaded towards a level of notoriety and a staple in the global techno scene.
In over 15 years of producing and releasing Techno, Joachim Spieth has had to move and adapt to the constantly changing environment in the contemporary electronic music world. He has rode the bull that is the ever-changing evolvement of record distribution with both his own records and those of artists he represents through Affin. He has also seen the rise of the Internet and social media and is able to reflect on this in ways that are both positive and negative for present day and up-and-coming music producers.
Tune into Affin's exclusive seven years anniversary set he put together for WITNESS THIS, and read on below to catch more from this German techno giant.
Tune into Joachim Spieth's REFLECTIONS exclusively on WITNESS THIS.
-cover artwork by Mat MacQuarrie–
—
WT: Firstly thanks for meeting us today, it's great to meet you! Can you tell us briefly how was your 2014?
Joachim Spieth: During 2014 I saw a lot of change, mostly because since the start of the year I planned to move over here to Berlin from Stuttgart. So I was busy with a lot of flat searching and visits. Moreover, creatively I started to do much more music than previous years because I came to the realization that I was focusing on the label so much I stopped creating as many tracks myself.
WT: You're a really diverse artist with a huge amount of releases across top labels as well as your own label Affin. You've also released music that could be classed within several different genres of electronic music. Can you give us an overview further on your musical journey since you started out?
Joachim Spieth: I was firstly introduced to electronic music by a friend, with labels like Warp Records and some ambient stuff. But at the same time we started to go out to party and raves. So from the beginning I discovered electronic music in different styles. With my production I started on Kompakt with some strange house tracks, I'm not sure how this developed but it was just how I felt.
Later on I made some ambient tracks, then at one point I came to very hard techno. Most of the time I wasn't really paying a lot of attention to what was going on or focusing on what I needed to do to produce, it was more just how I felt what I wanted to do. But overall if I had to say what kind of artist I am I would say that I'm a techno DJ/producer.
WT: What inspired you to begin your own label Affin? Was it so you could control your own releases?
Joachim Spieth: Yes a part of the reason. When you start to release on a label you put out a few records and some EPs, and then maybe the label changes style or they have different artists. At the same time you also might develop yourself in another direction musically. After some years, it might not be really working any longer. I've been with labels when they have gone into one direction and then I've gone into another direction.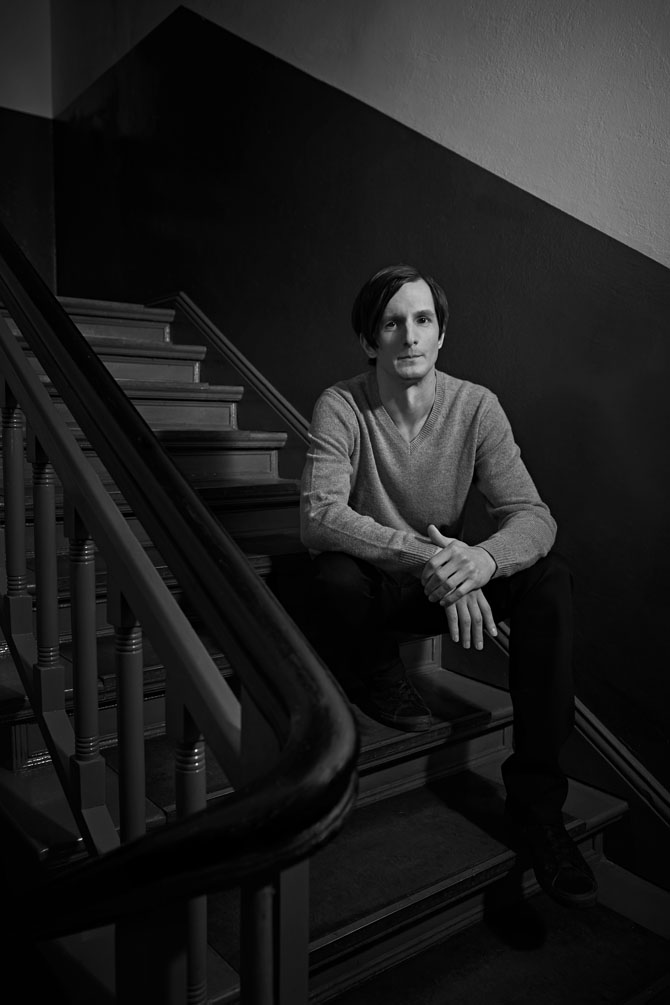 "I like to think of being with a label as having a girlfriend or a boyfriend – it's not just a one-night stand, it's a relationship."
I like to think of being with a label as having a girlfriend or a boyfriend – it's not just a one-night stand, it's a relationship. For example, when you're a relationship you have the best sexual experiences compared to just a one-night stand – I would say most people would agree. It's like that with a label, to go constantly over some years you have to grow together.
WT: Did you also want it to be a platform to launch new artists?
Joachim Spieth: Yeah definitely. Around the end of 2007 I was starting to get some demos from younger artists from all over the world, like Brazil and Australia for example. I was unsure of whether to release the music because the artists were unknown and I didn't know if the music would sell.
Over time I came to the idea that I would do a digital label so I didn't have as many financial risks. I wanted to release the music from young acts from all around the world that didn't have a huge shot with other bigger labels.
WT: When you started out did you ever think you could create such a longstanding and successful career in techno? Did it feel like an 'industry' when you started out or has it grown into an industry?
Joachim Spieth: I think from selling records the techno music scene was more successful some years ago. It's a long time over the peak and now it's a bit disappointing what labels are selling compared to 10-12 years ago.
Unfortunately a lot of young people nowadays aren't willing to pay for music, they just think that it's for free and paying isn't needed to support music. I don't know if I could say it's an industry, well it is, but I would describe it more as a niche.
WT: How do you think the scene has changed over the last two decades?
Joachim Spieth: I think it's more specialized now than how it used to be in the past. For example, between what's going on now and when you look at the Love Parade 10 years ago with one million people in attendance, it got more and more diverse.
You now get one type of techno club in one region, or another type of techno club in a different region. Sometimes it's sad because people just get into a sub style of techno instead of exploring all techno.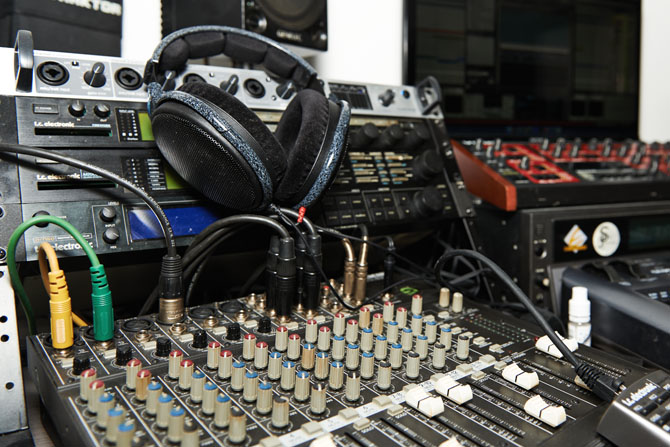 WT: Do you think it is easier or harder to make a career in techno now?
Joachim Spieth: You used to have to invest a lot more into equipment to be a DJ or producer. These days there are still a lot of good DJs and lots of newcomers who really have heart, but there's also some who don't have heart.
Especially with the development of digital DJing, some people go into a club with a computer and ripped software and a borrowed controller from a friend then say they are a DJ. So I can't really say if it's easier now or then. I don't like to think about it too much, I prefer to focus on what I do and what I love about it.
WT: A lot of people are of the opinion that the Internet has had an overall negative effect on the music industry, but at the same time there's also the opinion that it's now easier for artists to get bookings. What effect do you think the Internet has had on the music industry and the electronic music scene in particular?
Joachim Spieth: That's also hard to agree or disagree with. I think the access to music because of the Internet is much more easy than the past. The good thing is that anybody can listen to music. You just have to type my name into Youtube for example and you can hear almost all of my tracks.
It's also cool for a new artist when a lot of people get to discover them. But now with so many artists online, the human filter is missing. On digital shops for example, anything can be put up there and nobody has to approve it and put it on the shelf first like they used to do, and still do, in vinyl record shops.
WT: What is the most inspiring thing about the current state of techno music?
Joachim Spieth: It's reference to all of the digital stuff. There are a lot of talented young music producers now that have a lot of access to being able to make music. With me, I had to work for some years until I had my sampler, my synthesizer and my recorder. Nowadays young producers are very fast at making a track because of the good software and powerful computers. They have a lot of options.
WT: What direction do you plan to take Affin in the future?
Joachim Spieth: I never try to do a master plan for what's next, but I'm trying to focus on fewer artists and do more profiling. So this is the main goal. I do have an upcoming 12" for release (Under The City – with Rolando & Reggy van Oers remixes) which is coming in February 2015 so I'm excited about that.
WT: Thanks for coming to meet us today was a pleasure to meet you!
Joachim Spieth: Thank you, too!
—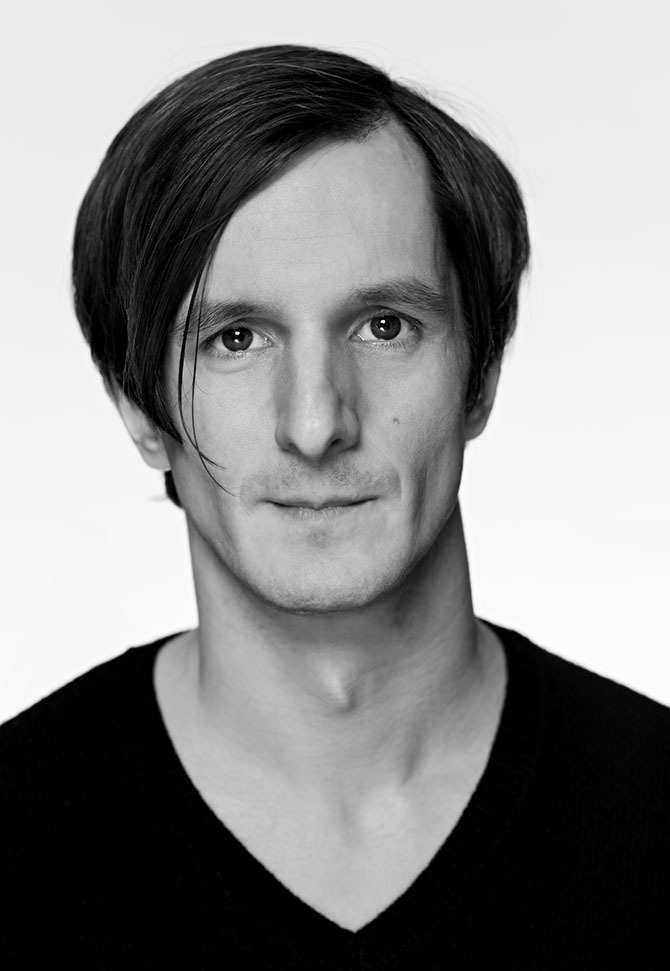 Visit Joachim Spieth's Soundcloud | Website | facebook | Youtube | Instagram | Bandcamp.
To witness another outstanding music producer of the present check our feature with KALI.