We ventured down to Soda Bar last night to catch Beach Fossils, Craft Spells, and Writer.  I was most excited about Craft Spells as this was their first time playing in San Diego and their first tour with this lineup.  Watching this band grow over the internet from a one man bedroom project to a four piece touring band has been great, they're so young (see photos below) and are on track for much bigger things.  They had a great energy to their set that apexed with Party Talk that got everyone moving.
Justin Vallesteros is the man behind Craft Spells.  Here he is hastily putting together their set list.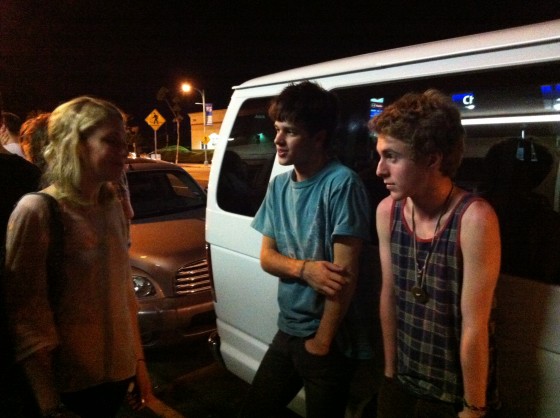 I told you these guys were young.  Craft Spells' bassist Jack Doyle Smith (left) and drummer Peter Michel rapping out with our friend Ginny after drinking Arizona Iced Teas.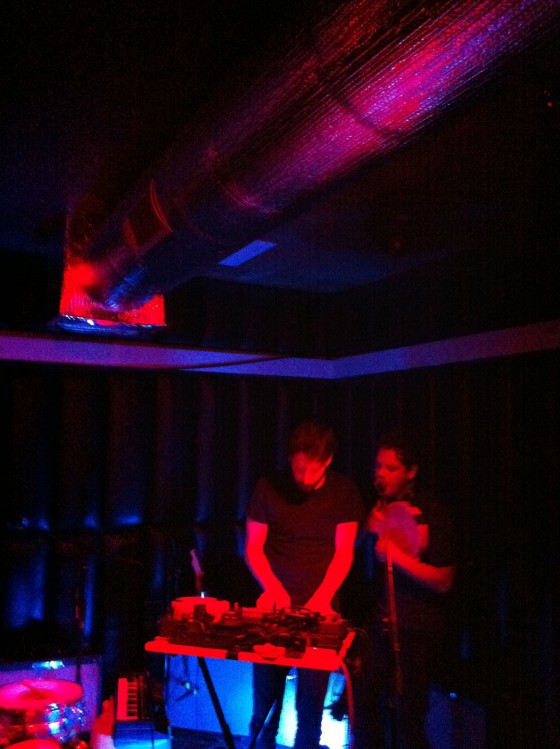 The biggest and most rewarding surprise of the night was with opening band Writer who are a San Diego duo comprised of brothers Andy and James Ralph.  For two people they have a big sound thanks to their ability to play multiple instruments at once.  Some of the sound reminded me of Woods.  Though it's hard to have a crazy stage presence with two people, the energy they put out in every note and strike of the drum grabs you.  After the set I talked to Andy and purchased their Miss Mermaid 7″. He's a very talented musician, artist, and all around good guy who was very appreciative and thankful for everyone coming out.
[wp_bandcamp_player type="album" id="1384830318″ size="venti" bg_color="#FFFFFF" link_color="#4285BB"]
Beach Fossils was also good as expected and played a healthy balance of songs from their Self-Titled album and their What A Pleasure EP.