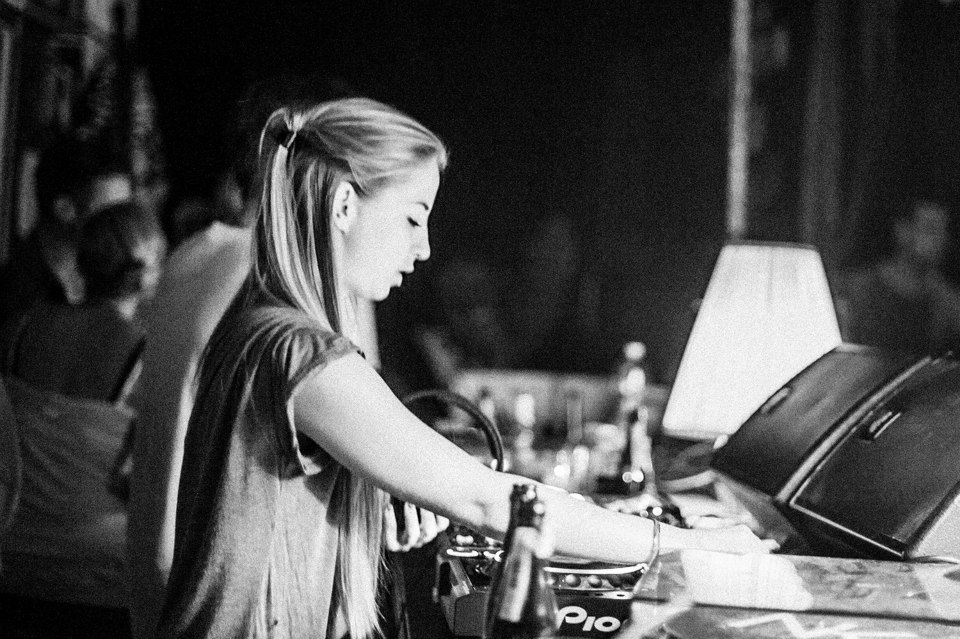 -photo credit Hamid-Reza Koshmanzar-
—
Episode 8 in this chapter's Quest for Legends, we're excited to present, Stefanie Fehr (aka Samsara). A relative newbie to the scene, Fehr is completely unfazed by the growing number of DJs entering the scene. Learning to DJ less than 3 years ago, Samsara pulls from a deep love for the art, a deep sense of rhythm engrained in her soul from ballet, modern dance and belly dancing.
Samsara is quickly building a core following of fellow music lovers.
Enjoy the interview below and her newest mix brought to you exclusively by KENTAUR podcast sagas in collabo with WITNESS THIS. This mix is light and airy yet holds firm structure and complexity. She starts slow and subtly and unexpectedly takes to a place we had no idea we were going…
This mix is for writing, it's for running, it's for dancing, it's for flying.
Witness Samsara in the mix for WITNESS THIS & KENTAUR podcast sagas.
WT: What are your goals this year?
Samsara: Well for me its always very important that I like what I do, so I can't really say I have one goal… I love to DJ and I always look forward to new experiences.
WT: What's your musical background?
Samsara: I danced intense ballet and modern dance for about 12 years. After that I continued with belly dance for more than two years. I'm sure the rhythm and the music has remained in my blood, especially the oriental one.
WT: Are there a lot of other women on the DJ circuit in Switzerland right now? Europe in general?
Samsara: Not as many as male DJs, but women are getting more. I'm happy about it. I think it's good to have more variety, it gives a good mix.
WT: Do you feel like there's an advantage – or disadvantage – to being a female in a male dominated industry?
Samsara: Hmm…… not really. In the end what counts is that the music that you play comes from your heart and that people connect with it.
WT: Are you doing music full time? Any side hustles or other jobs?
Samsara: I've been self-employed for more than 7 years as a beautician, and I started to DJ about two and a half years ago, so it's great to combine the two.
WT: Thanks for your time and the great music Stefanie!
TRACKLIST On A Quest For Legends Ep. 8
– Subliminal – WhoMadeWho
– Shanti – MC Yogi
– Cosmic Flow – Maneesh de Moor
– Shaping our own Reality – YokoO
– Der Tanz der Glühwürmchen – Dominik Eulberg
– On Rainy days(Patlac remix) – In2Deep
– Ember ( blondish Remix) – WhoMadeWho
– Ayahuasca – Hermanez
– Illusions – Ciszak
– Faith Faktorm
– Rosas ( Constantijn Lange remix) – Viken Armin
– We mix at six – Dave DK
– Fade in – Dave DK
—
Find previous editions of our podcast On A Quest for Legends here, here or here.