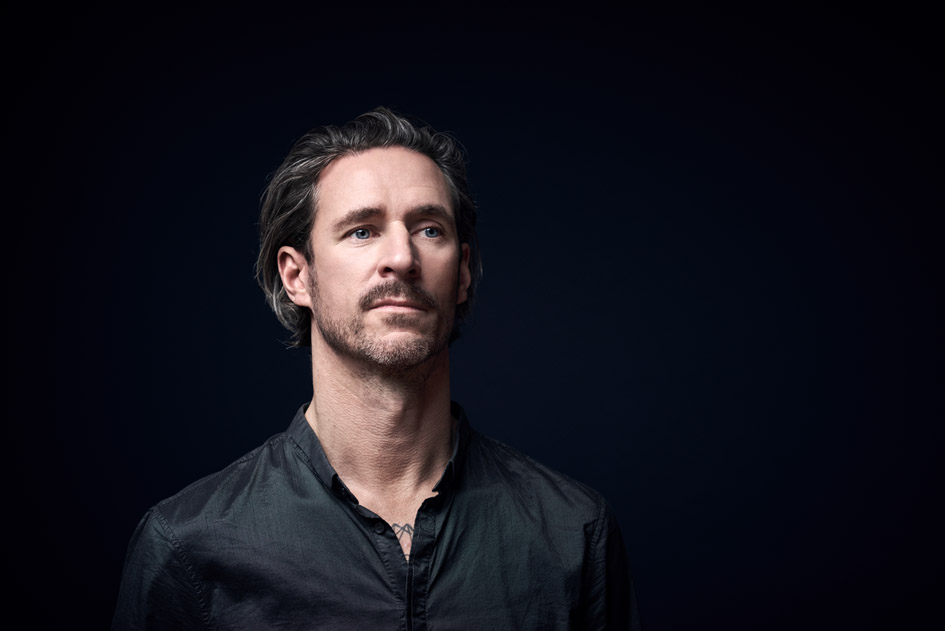 There is no elevator to success. You have to take the stairs. And madmotormiquel has climbed them all, one by one. His charisma has made him an icon and a favorite within Berlin's Kater family with regular gigs at the well-known SaSoMo events as well as other big nights at the legendary club, ever since the days of Bar25 and KaterHolzig.
With a warm energy and simplicity, he transmits his love for nature, people and new experiences through his music. He's that breed of DJ who inherently pulls you to the dancefloor, make you want to skip work on Monday morning and make it worth your while.
Born and raised in West Berlin, the multitalent has released records on leading labels in the scene including Heinz Music, Katermukke, and Underyourskin records. Moreover, being the co-founder of URSL records, he has left his musical imprint in Berlin's techno cosmos and around the world.
As if this wasn't enough, madmotormiquel—real name: Michi—has been a part of Fusion Festival since the early 2000s as well as the heart and soul of the infamous Bachstelzen party collective for the past 12 years.
Madmotormiquel's sets taste like a sweet acid drop in summertime; a mystical journey of upbeat and pumping sounds with melodic elements and drums that pierce your soul.
Listen to the eclectically masterful set he recorded for this edition of WITNESS THIS' Mix of the Month and find out more about what inspires his musical journey in the following interview that I was more than honoured to conduct.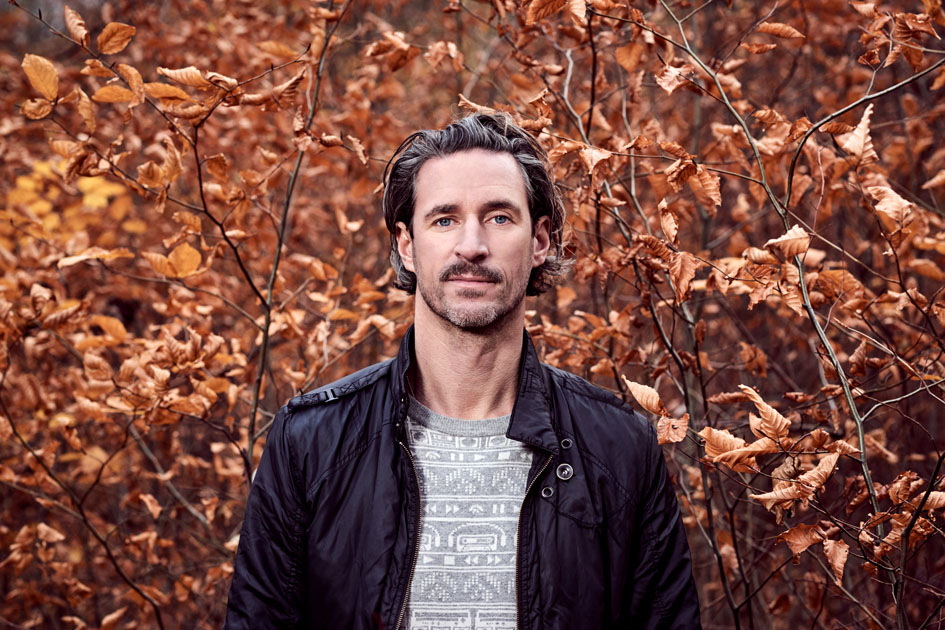 "This mix was born during my tour in Australia and New Zealand. It is a compilation of some unreleased stuff from friends and artists I love and some tracks that have been on heavy rotation during our roadtrips in beautiful nature…
…I hope you enjoy this selection as much as I did because every mix I do is a really special trip for me. Thank you!"

–madmotormiquel
WT: How did your career first take off?
Madmotormiquel: It's not very easy to say. We started hosting parties a long time ago with my crew – mainly illegal free beach parties at the Baltic Sea with 150-300 people, mostly friends, we went to every Pyonen Party, Fusion Festival, and every techno party that was a bit more different than the usual clubs.
One day I was a guest at the very first Bachstelzen party in the tower next to Cassiopeia in Berlin, and because I was a good friend of some of the crew I became a resident and part of the whole project quite fast.
At the time, not everybody was a DJ because you still needed to spend most of your money in buying records and equipment, so it was also much easier to become a resident (smiles).
So this was definitely the moment where I started playing more and more with Bachstelzen as it became a well-known name in Berlin and the rest of the world.
Do you have a mentor and if so who do you consider to be your mentor?
Madmotormiquel: No not really, I mean I have friends who helped me or supported me with producing or inspired me, but mentor sounds a bit too much for me (chuckles).
How do you stay authentic yet innovate when producing/choosing records?
Madmotormiquel: Well, after all these years of DJing there is one thing I didn't lose: my passion for music, dancing and partying. I still really love what I am doing and even though sometimes it is tiring, there are those wonderful moments every weekend that make me grateful all over again to be able to do what I do.
This makes it easy to keep up the passion and go through thousands of tracks to find the few you feel special enough to become part of the soundtrack of the night or the next podcast.
Regarding producing, I have been touring so much in the last two or three years that I haven´t been able to spend a lot of time in the studio, but last year I got back into it a little bit more with some collaborations and more of my own stuff—instead of only remixing.
I recently finished many tracks with Schlepp Geist, a track with Christopher Schwarzwälder, Sascha Cawa, some of my own tracks, and a few remixes. Working with other artists has inspired me a lot, and we've had really great workflows, which doesn't always happen.
Do you have a creative ritual before producing or does it come spontaneously?
Madmotormiquel: No, not at all.
"Bar25 and also the stuff that Bachstelzen did was the beginning of a totally different way of partying in Berlin and the world. With it, the Holzmarkt project was born, inaugurating a kind of village full of creative people in the middle of the city, which is exactly what Berlin and maybe the world needs."
Do you have a favourite genre within electronic music?
Madmotormiquel: I am not a big fan of naming music, for me good music is good music, regardless of genre, bpm, or style. That's why many of my sets can navigate through different genres, which is much more interesting in my ears.
I am still more into the deeper house and techno stuff and even though you might hear me playing continuous techno tracks in a moment where I am feeling it, often I can create unexpected turns from techno to disco or something really surprising.
What does the Bar 25/Kater family mean to you and your journey?
Madmotormiquel: I was never really an active part of Bar25 or Kater Holzig, but Bachstelzen and my whole group of friends were always involved and Bar25 was definitely my favorite and most important club back in the days, which means I have known many members of the crew for more than 10 years and that's also the reason why I got the chance to play regularly at Kater.
The whole project and also the club means a lot to me because Bar25 and also the stuff that Bachstelzen did was the beginning of a totally different way of partying in Berlin and the world. With it, the Holzmarkt project was born inaugurating a kind of village full of creative people in the middle of the city, which is exactly what Berlin and maybe the world needs.
How did the Bachstelzen collective come to life?
Madmotormiquel: I was not a founding member, but I was always helping out and playing before I got deeper into it.
So it started with parties like "Treppe 54" in the tower next to Cassiopeia. And all of us where involved in different projects at the first 3 Camp Tipsy festivals and on the following festival, called Off Daze, we had a stage where the name Bachstelzen was born, which is a story that might be too long for writing it down here, but there was definitely some acid involved.
After that and many amazing warehouse parties with so much love and passion and work, the Bachstelzen parties became really popular and we got the chance to make our first stage at Fusion festival in 2006, and this year it will be year no. 12 for us with a stage there; five years at the now called Karl Kutta stage, and then 6 years at the far end of the Fusion festival.
I listened to your Jazz podcast at Katerschmaus—so refreshing by the way! Do you often play other genres besides electronic music?
Madmotormiquel: I have a huge record collection which I started collecting when I was 13. I have about 10,000 records of all genres at home. Punk, hip hop, soul, funk, techno, drum'n bass, 2step, reggae, hippie rock….
If I get the chance to play all this stuff without the intention to make the people dance for 5-6 hours, then I am more than happy to do it once in a while. I mean this also means playing 80% vinyl and a lot of rarities which I really don't want to take to every party in the world (chuckles).
So only from time to time I do that, especially at my favorite restaurant Katerschmaus at Holzmarkt.
Some say, the sync button has ruined everything for DJs because now everyone can easily become one. What is your opinion on this statement?
Madmotormiquel: I don't think the sync button has ruined it, it's just in general so easy nowadays to become a DJ because you don't need to buy vinyls, turntables, a mixer, etc…
Today you just need to rip your Traktor and download hundreds of tracks illegally, and you can already start DJing at home.
But who am I to judge, I still get booked and I am happy for everybody who plays music with passion, so no hating here (grins).
What is the ideal setting for a perfect night—in terms of crowd, music, vibe?
Madmotormiquel: There are so many different amazing settings that I am not really sure which one is my favourite, but I am really into open air parties—an intimate beach party with beautiful people on the other side of the world might be the one for me.
Are you currently working on any new projects or EPs?
Madmotormiquel: I recently produced a track with Schlepp Geist coming soon on Stil vor Talent and finalised a whole EP. I've got a track with Christopher Schwarzwälder coming up on Feines Tier records, a remix for Gab Rhome on Sol Selectas and I just finished a remix with my friend Moodmachine for Fulltone, an amazing young artist from Kairo, and some more stuff. Hopefully 2018 will be a year with more releases again.
Thank you for your time Michi and I can't wait to see you playing soon!
Madmotormiquel: Thanks a lot for this interview and the pleasure to make a podcast for you guys.
Follow Madmotormiquel on SoundCloud | Facebook | Beatport | Instagram.