"Madota" is the Farsi word for "us two". Because all good things come in twos. It is the balance of the universe.
About a year ago, Behnam and Mehran decided to embark on a musical journey to the capital of house and techno. Since then, the exceptional duo known as Madota has proven to the world where talent, hard work and dedication can rapidly take you. In this short time, Madota has conquered the underground scene in Berlin and infected the crowds with their radiant energy.
Hailing from Vancouver's nightlife, the incredibly gifted DJs bring their Iranian roots and Canadian influence together to create banging sets and podcasts; one after the other. Layered melodies with a dark melancholic touch and an upbeat organic sound characterise their music.
As a joint musical force, they have instantly set their footprint in established clubs such as Kater Blau, quickly becoming part of the Kater family hosting their own successful event: Pishi Circus. With fresh releases on Underyourskin records and the Buddha Bar 2017 compilation by Armen Miran and Ravin, Madota is climbing the ladder at an incredibly fast pace.
On top of that, I must say when I met them I was instantly charmed by their positive vibes and humble energy which immediately eased into a relaxed conversation. The duo is having fun in their new city and they communicate it wonderfully in their music.
I hope you enjoy the mesmerising set the two talents recorded especially for WITNESS THIS as much as I did and find out more about their gypsy journey.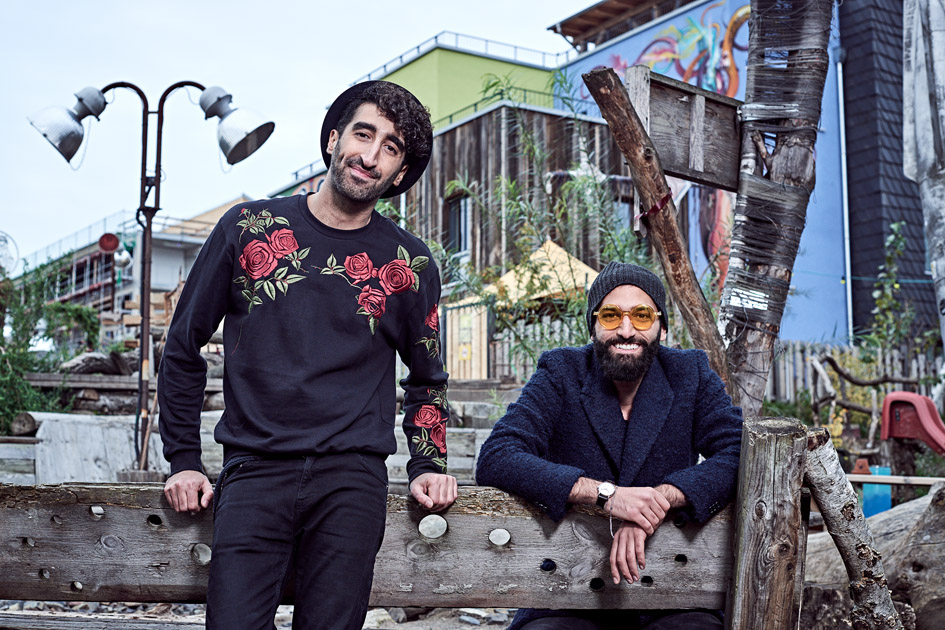 "This set is a bit deeper than what we usually play but it's more in harmony with Berlin's winter blues! Also it captures the ups and downs for us in the past year. And, of course, we had to finish the set with our first release with Buddha Bar. Enjoy!"
WT: Alright boys, first I have to congratulate you enormously on your upcoming track release on Buddha Bar. That label is quite an institution. How do you feel? And what was the inspiration behind your track 'Silent City'? I can't wait to hear it!
Madota: We are stoked beyond words! The Buddha Bar compilations are something we've been listening to for many many years so it's crazy to see how things have looped around in this fashion. The track itself comes from an obsession we have with 'kamancheh' which is a traditional Iranian bowed string instrument. So 'Silent City' is our interpretation around a beautiful piece written by Mr. Kalhor who is one the best musicians in Iran.
I am very curious about the B2B dynamic. What is your creative process when recording a set versus mixing live? And how do you integrate each other's musical tastes?
Madota: We really live off of the back to back dynamic because we've been best friends for over 10 years and have DJ'd together for more than seven. For the recorded sets we experiment with sounds and tracks that we're feeling and try to weave them into a bigger journey. For live sets we actually mostly never plan any of it. We decide on an overall direction and as soon as we play the first track then we just start grooving. There has to be room for improvisation around the the crowd's energy and the venue.
Our tastes are pretty different but complementary – that's why we usually float over a wide range of sounds as opposed to playing more monotone sets. For us it's all about capturing that heavy, melancholic yet hopeful mood that goes for the heart but is disorienting at the same time… hahaha!
Do you ever see yourselves playing solo as well?
Behnam: Oh man! That's a great question! There have been a few times that we had to do that because we were living in different countries. It's definitely a weird feeling because we feed off each others energy! Being able to hand over the headphones and dance through to the next song is something that we both really enjoy. So I definitely prefer a back to back set over an individual one. We often try to surprise each other throughout our sets by playing a track that we just discovered and to see the other person's reaction is something priceless!
Mehran: Haha, it's something we haven't thought about…but maybe at some point. Like we've mentioned we really cherish the strong synergy that we've built all these years so I feel like there is a lot of music left to be made and played for now.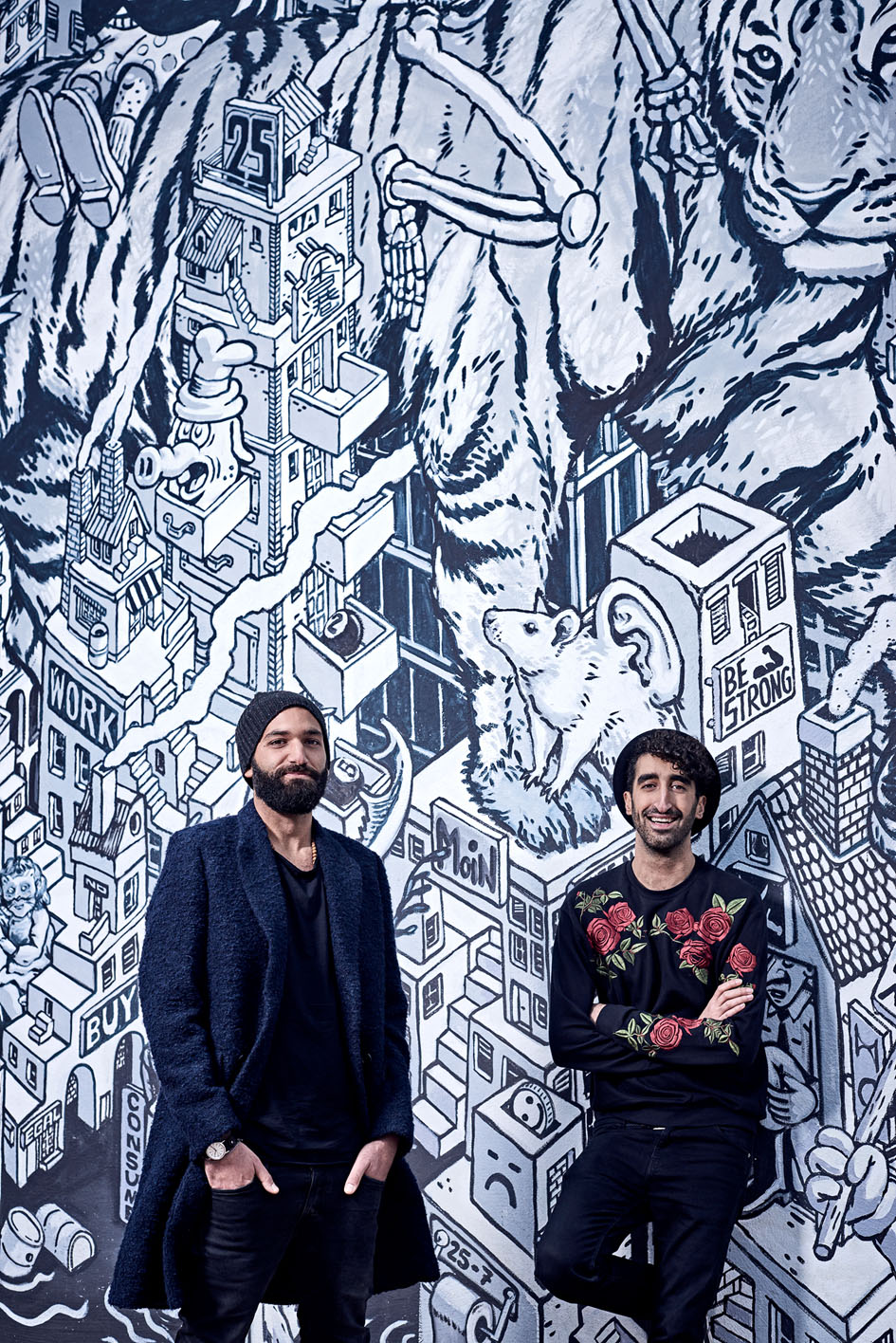 How have your Iranian roots influenced your music? Or has Vancouver had a bigger impact on you? And what is your experience with the underground scene in Iran?
Behnam: I would say both, you can definitely hear an eastern influence in our musical selection and growing up in Vancouver helped bridge that gap with the electronic side of it. We have always been curious about the electronic scene outside of Vancouver and really got drawn into the sounds that were being pushed out from Europe, especially Berlin.
Mehran: It's tough because it really isn't so black and white most of the time. In the big picture we are truly living the hyphen that exists between Iranian-Canadian. So we take what we like from both worlds—from the rich music from our Iranian heritage to the rave culture and musical diversity that runs in the West. But sadly neither of us has lived the underground scene in Iran as we haven't been back to the motherland for a long long time.
When and why did you decide to take the leap from Vancouver and move to Berlin?
Madota: It's funny because we made it a big life goal to move to Berlin after literally our first time partying in it (laughs). The city just has a lot of depth with its vibe, energy and cozy context. Then from that point we worked our balls off to make the big move to the holy land from opposite sides of the world.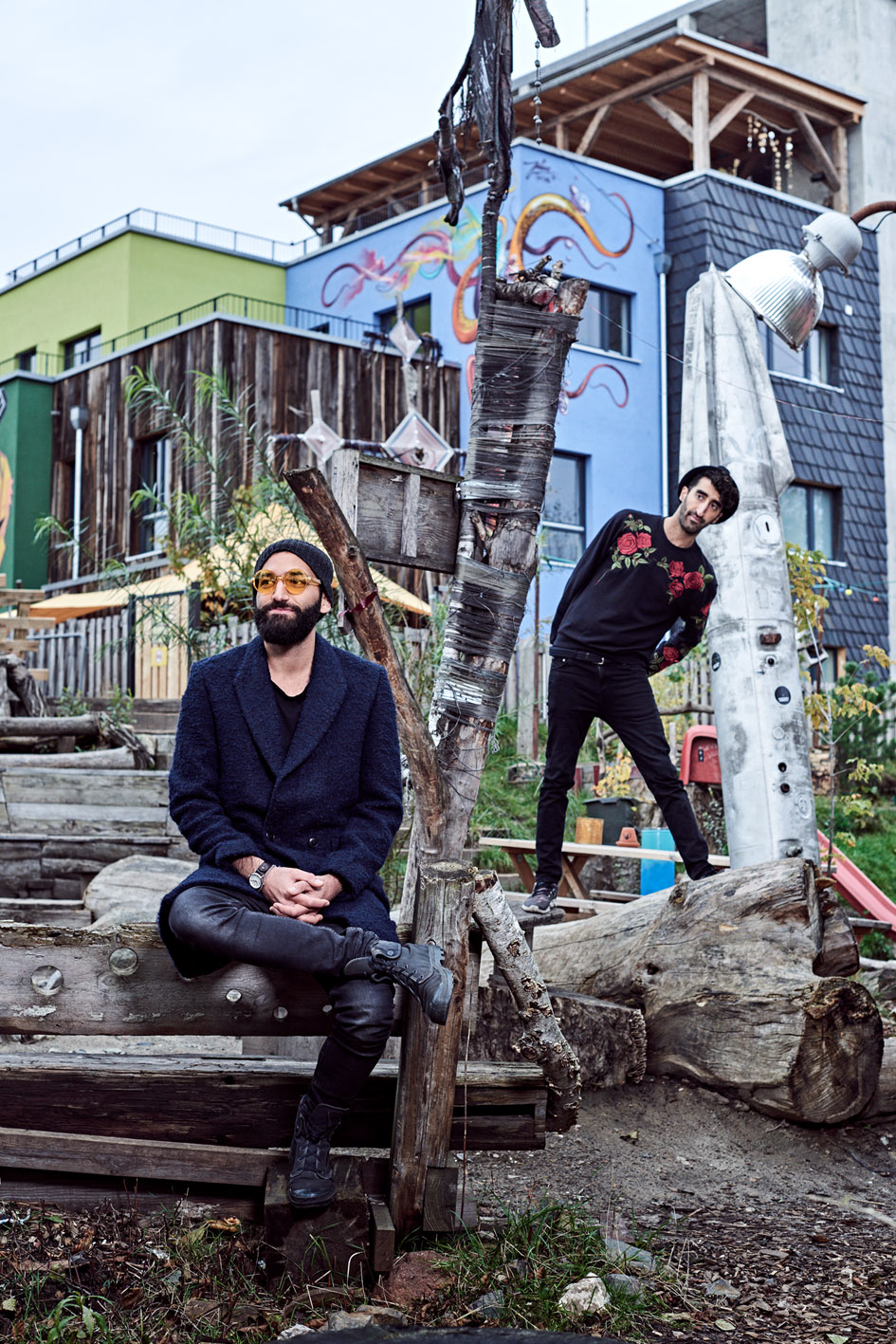 What is the toughest challenge about being a DJ in Berlin, where there is endless competition?
Madota: It's not so much competition as much as it's inspiration! Yeah, it's competitive but that's the exact reason why we came here because the competition brings a load of creative and determined people. So it only pushes you to work harder and break rules faster. It's all about the creative juice from the people you meet!
I see your career is rapidly taking off. What are your plans for the next few years in terms of producing, moving, and travelling? Are you the "go with the flow" kind of persons?
Madota: Music! Just experimenting with our productions and the way we deliver our sets. And meeting more awesome people and expanding our tribe of friends! Then maybe in a few years live out from an old beaten orange van dried by the sun and do the same thing all over again, HALLELUJAH! (laughing).
Thank you for your time boys, it was a pleasure. Wishing you the best for 2018!
Follow Madota on Soundcloud | Facebook | Resident Advisor