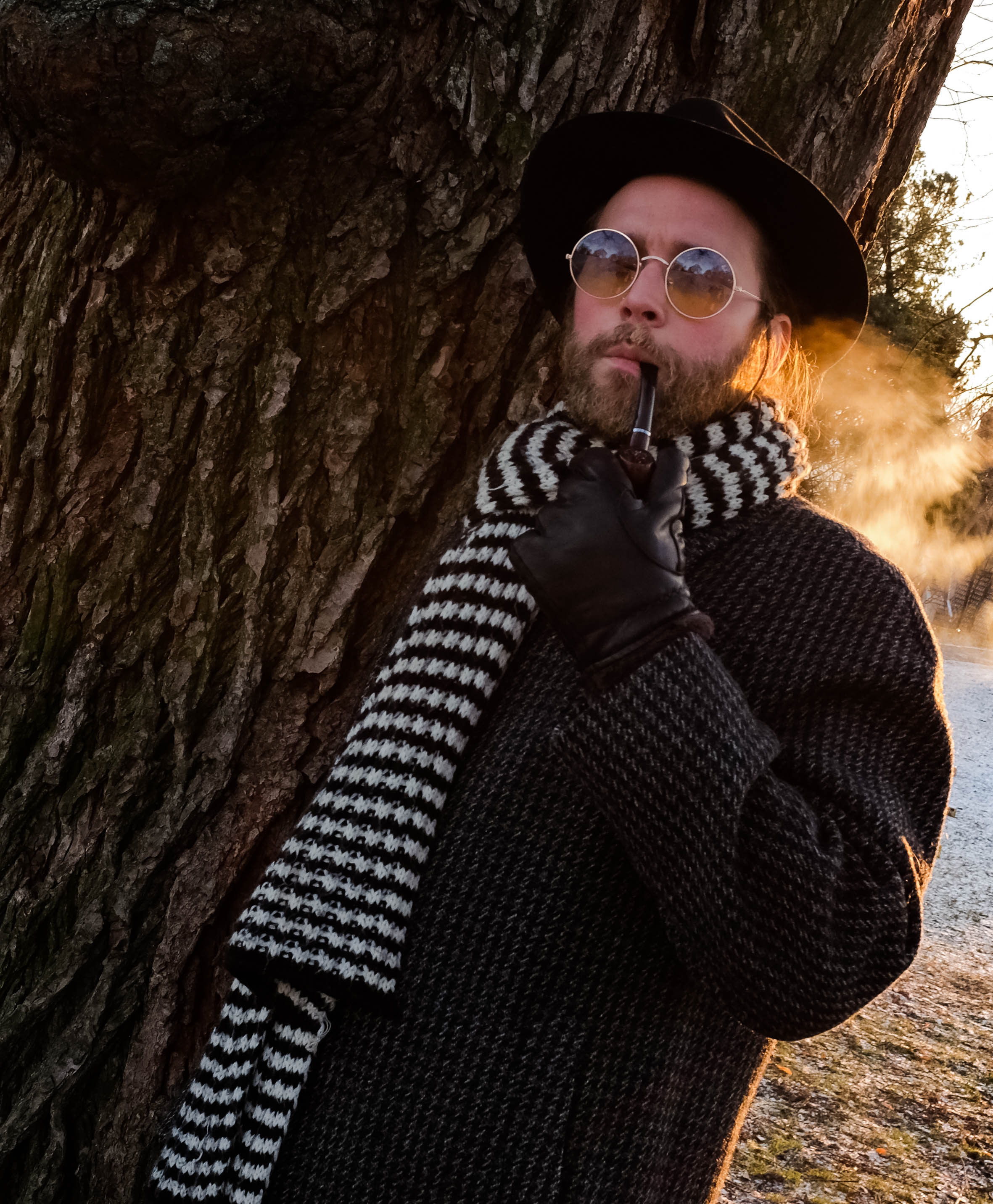 – photo by Sabina Lindh –
Sometimes a DJ set finds its way into my ears that fuels my nights, those nights that I spend reading, writing, curating, and being creative.
Lente's latest set is such a piece of music, and we are happy to bring it to you as a free download in collabo with our friends at KENTAUR Podcast Sagas. This Oslo-based newcomer DJ who goes by the official name Linus Johansson was already praised by my fellow editor Nissa in a previous feature on WITNESS THIS.
His new downtempo, afterhour collection of electronic music makes part of our On A Quest For Legends DJ podcast series. And I have to add it's one of my personal favorites of the series so far. Flawlessly mixed and curated it feels like a musical fairy tale, sending you to mystical places somewhere between Arabian Nights and your favorite Berlin techno dungeon.
I wish you are in the lucky situation to listen to this brilliant piece of music with a new-found love in the morning hours, or with a bunch of friends after coming home from an amazing night in the clubs.
Witness Lente in the mix for WITNESS THIS and KENTAUR Podcast Sagas.
TRACKLIST On A Quest For Legends Ep. 12 mixed by Lente:
01. Kning Disk (Andreas Söderström & Johan Berthling)- 30 grader November Theme
02. Anna Caragnano & Donato Dozzy — Parola
03. David August – Patria feat. Sissi Rada (Original Mix)
04. Mira & Christopher Schwarzwalder – Ayun (Ninze Remix)
05. Nils Frahm – Them (Bellville Reinterpretation)
06. Pupkulies & Rebecca – Saude (Acid Pauli & Nu Remix)
07. Georgi Kay – Joga (M. Rux Edit)
08. Finnebassen – Vi Nå (Original Mix)
09. 959er, Nomi Solo – Jenny (Original Mix)
10. Zebra Centauri – Ochsenfrosch (Original Mix)
11. Nachtaktiv – CDL (Original Mix)
12. Bedouin – Flight of Birds (Original Mix)
13. Hraach – Die Yaman (116 Deep Mix)
14. Kotelett & Zadak – Triphoria (Original MIx)
15. Kning Disk (Andreas Söderström & Johan Berthling) – Slut