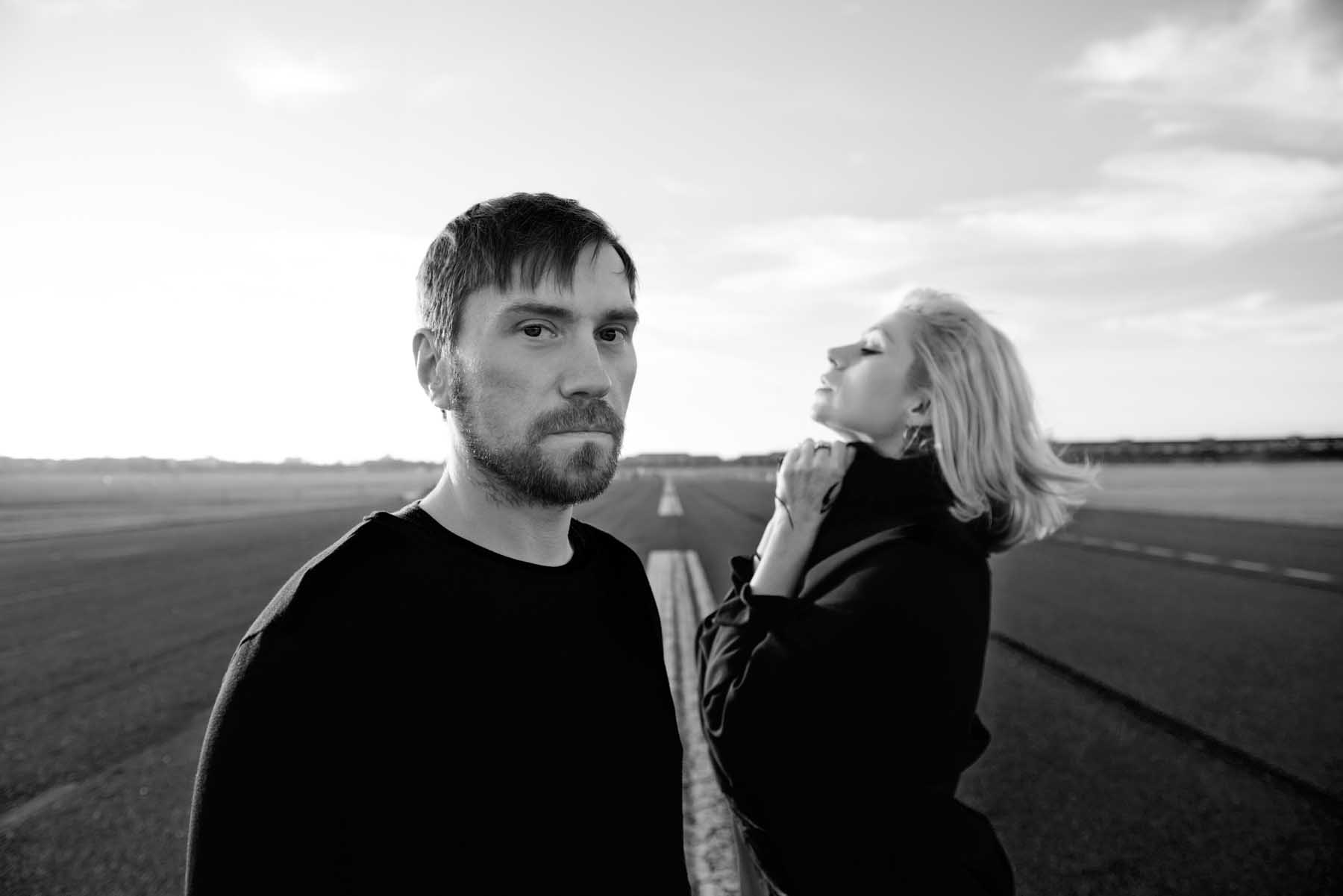 Gradual are a dynamic Polish duo that create dark and pulsating techno. Like many of their genre's counterparts, like Chris Liebling and Adam X, Gradual's sound draws you in with driving rhythms and deep sub-bass.
The enthralling and explosive four-by-four drum patterns, wavy build ups and ambient keys that can be heard on their debut EP 'Ipseity' creates an engaging and obsessive energy, an energy perfect for the dancefloor while creating a desire to lose yourself for 40 minutes in a exploration of mystery and wonder.
Originally from Warsaw, the pair who previously made music under the moniker Non-Human Persons created their current techno project while inspired by their musical environment in Berlin. "We wanted to live in Berlin for a purpose. We made a pretty big effort to relocate to our dream city", said Lee, "I'm not sure if there is another city like Berlin where during only one weekend you are able to attend so many great techno events. We created Gradual to be a part of this scene."
Take yourself on a journey into Gradual's sound by listening to their debut EP 'Ipseity' below and read on to catch our interview with these techno up-and-comers. As a bonus for the WITNESS THIS readers, Gradual are publishing their new song Octane exclusively here on the blog. You can download it at the bottom of this feature.
WT: Your sounds as Gradual in your album 'Ipseity' have more darker, pulsating techno rhythms. Is your music made for the dancefloor?
Michal: Definitely. That was the idea for this album.
Lee: Yeah, sure. But you know, my friend wrote me a sweet message the other day, it was like "I'm laying on my bed right now and the sun is shining, I am super-stoned and I'm listening to Ancient Gardens on repeat" [a track from Ipseity]. That was on a Sunday and after that she went to Berghain. It's just the way things are going on here. So if someone will dance or dream to our music it is not that important to me. What matters is that there is an inner experience as well as an outer experience.
Right now I am reading again a great book by Huxley called "Doors of perception", let me quote a small fragment that helps to encapsulate how I feel:
"It had always seemed to me possible that, through hypnosis, for example, or auto-hypnosis, by means of systematic meditation, or else by taking the appropriate drug, I might so change my ordinary mode of consciousness as to be able to know, from the inside, what the visionary, the medium, even the mystic were talking about."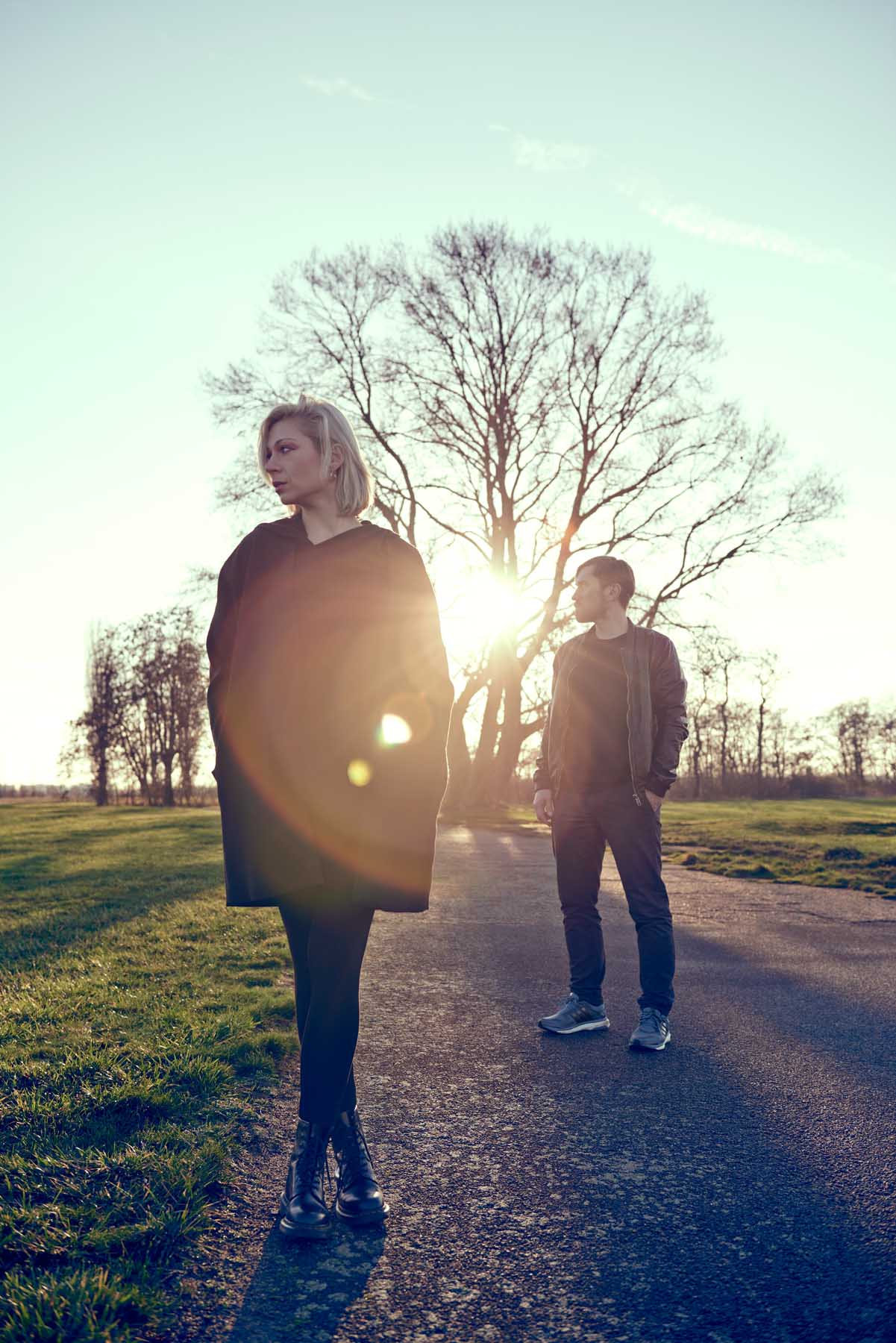 WT: You have a lot of stage presence and you really engage with the audience at live shows. Do you enjoy performing live? How do you work as a duo when playing live?
Lee: Oh, of course playing live is the creme de la crème of the whole process. It is the reward for hours spent in a studio. The moment of trigger.
Michal: Yes, totally, I enjoy playing live acts. We play live using only machines and it is partly improvised. So, anything and everything can happen. Our set up is usually four machines: modular synth and drum machines, efx. The main idea is to create deep progressive rhythms with spacey dark sounds around it and it is always a challenge to keep up the energy for the whole set. But it is also an enjoying experience.
WT: Interesting! Where are you from and does this influence your productions?
M: The place where you live and people around influence you that's natural and Berlin where we are now it is really intense and a very musical city, with probably the best techno clubs in the world. Every weekend there are many good gigs going on, as well as shows and exhibitions.
And what is characteristic that many things from Berlin are darker than other places. This is something that I actually like and the ambience, and atmosphere can be heard in Gradual's music.
"I'm impressed by this movement called 'Italians do it darker'. It's an inner world, a touch of spiritual experience with no religion."
WT: What are some of your influences – artists and labels?
L: This year at Atonal Festival I heard Alessandro Cortini for the very first time, his music touched me deeply. I was listening to a lot of his stuff at the same time was trying to get to now something about his work methodology, I have even bought some modular pieces he was helping to create! They are just great. They deliver a super beautiful, modern and unique sound.
Also I'm impressed by this, let's say… – movement – called 'Italians do it darker'. What interests me about it is an inner world, a touch of spiritual experience with no religion though. All those frequencies, synth leads waving on a strong powerful basis. So to name just a few producers: Giorgio Gigli, Lucy, Dino Sabatini, Luigi Tozzi.
Prince of Denmark (DJ Metatron, Traumprinz) has a super-strong and gorgeous musical personality. What he is doing in the field of live mixing is simply killing me, I really adore the guy.
I like the album STRGTHS from SHXCXCHCXSH as I am a happy owner of the Gothic kind of soul, and this album speaks to me in this way.
Best live act I saw last year in Berghain was for sure Vril from Gigling – the label from Weimar, Germany, one of my favorites. He is playing trancy, modern Kraftwerk-style techno. This live act is very consistent, powerful and punchy. Who's next? I can serve out names endlessly.
I have big respect to Guy Brewer (Shifted, Covered in Sand, Avian, Mira and you name it). The extent between brutality and poetry in his musical personas impressed me a lot. And I'm wondering if he ever sleeps while doing all of these projects?
M: Lee said so many names so I just can say only that I was really impressed by live act of Donato Dozzi who played last year in Tresor. He kept the energy and all of his magic through two hours set. It was a masterpiece.
WT: Can you explain to us the video clip for Dione? How did you develop this idea?
M: The first idea was to see a river of people in situations and interactions and try to catch these moments and explore them for a mere few seconds. To get close to another person, to catch them entangled in the pace of life. I did the shooting in New York in Grand Central Terminal and the streets of Manhattan. The video is inspired by the works of Jonas Mekas, the short and simple images of city and people were intentional.
WT: Do you enjoy visual art as much as music?
L: Earth without art is only eh …right?
It really is. For me it's like food, a kind of fuel I live on, an intellectual challenge and feast for the senses. This food is being processed and powerfully and directly inspiring everything you do. So it is rather important what you consume, because its going to influence the direction you will be developing.
M: I do enjoy every good piece of art which can transmit me to this unreal space, where you change the state of consciousness. For instance when you dance to good music you can lose yourself for hours in sound and space, or when you watch a piece of theatre that lasts for 8 hours and you don't feel this period of time because you feel that you are somewhere else. This is the feeling that good art can make.
WT: What are your plans for 2016 and where can we expect to see you playing this year?
Beginning in March, Gradual will play gigs mostly here in Berlin. We also did music for a theatre piece – This is Musical. Actually, recently we performed it on Tanztage Festival in Berlin. It is also a kind of live act but this is naturally a different experience than playing in clubs. So, more of these theatre shows also are also planned for this year.