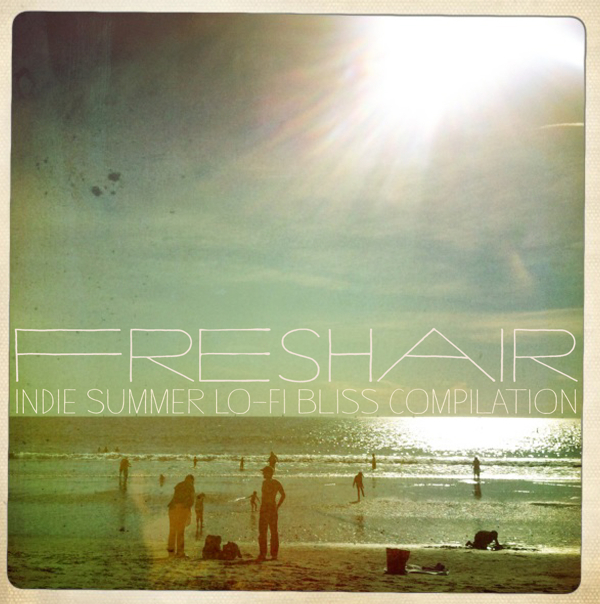 photo by douglas heine
It humors me the number and style of categories of music these days. That being said, I feel this compilation of songs fits the title pretty well. Outside of remixes and nu-disco electro-funk, this is really the only vibe I have been consistently digging of late. Kind of makes you feel cool and as wise men have said…cool is contagious.  Living on the coast in Southern California, I am blessed with long summer beach days filled with sun tan lotion, sneaky pbr's, great friends, sunset bike rides and the 'never gets old' feeling of summer on my skin and in my soul. Yes…sounds like a cheesy light beer commercial, but that shit is true. For those of you who know…you know. This was my inspiration.
Some of these songs have made past
Freshair
compilations, but I just feel they work so well for this compilation. With Memorial Day and the beginning of actual Summer approaching, these tracks fire me up and put me in summertime mode. So, put this comp on whilst basking in the sun at the beach, poolside, on a warm summer sunset drive or even fire-side  So press the 'repeat' button because these days never get old and those of you not on the coast, may you find your summer in other ways. Just toss this one in your ears and let's get sun-kissed and perma-smiled together.
Sample the mix:
Tracklist:
Soft  Washed Out  Within and Without
I Wanna Go  Summer Heart About A Feeling
Put The Days Away  Sun Airway Nocturne Of Exploded Crystal Chandelier
When Love is the Law in Los Angeles Tarwater
Youth Beach Fossils Beach Fossils
Your Tomb Craft Spells Idle Labor
This Summer I'll Make It Up To You Caged Animals Eat Their Own
Beach MEW
Let's Fall Asleep Together Teen Daze Beach Dreams
Fallout (Over the Top Edit)  Neon Indian
The Greater Times Electrelane No Shouts, No Calls
To Have In the Home Woods Sun and Shade
Like it Was Again Dignan Porch
Ghosting Young Minds Under the Covers
Memory Pools Foxes in Fiction Swung From The Branches
Nothing Young Man
Gila Beach House Devotion
Quick Canal (w/ Laetitia Sadier) Atlas Sound Logos