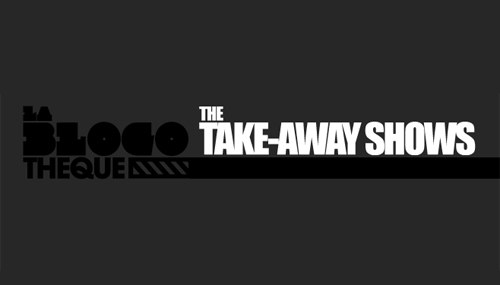 When we were first turned onto La Blogotheque five years ago, we knew it was something special. The coolest part of this groundbreaking site was that it gave us exactly what we desperately needed, before we even knew we needed it. Right at the cusp of record labels becoming more obsolete and fans grabbing hold of the 'which bands get to become superstars' reigns, La Blogo showed us that the boundary between artist/fan really didn't have to exist anymore. We no longer had to wait for some high level creative to green light an overly produced music video of an artist's smash song. We could just log onto La Blogo and see if Vincent Moon (founder/creator) and the guys had posted something. Today, with so many music related social media sites, the 'boundary' is almost non existent and the relationship between artist/fan seems to be blurring even more but that's another article for another time.
Years later, there are so many people copying La Blogo's idea or at least borrowing from it and we wanted to make sure everyone knew where it all began. So what is La Blogotheque? Different from the MTV music videos that we grew up on, La Blogo videos are raw, organic, acoustic take-away shows. Done with hand held cameras and completely unscripted, the videos feature musicians playing songs while walking around the wonderfully winding streets of Paris. Sometimes the stage is and old building, a park, a bus, an eclectic apartment, a rooftop or a crowded restaurant. The audience is whoever happens to be there at that given moment. The variables are what make it exciting. Is someone going to cheer, boo? Are the people in the restaurant going to acknowledge that Beirut is playing in front of them? Will people on the double decker bus appreciate Phoenix playing? It's brilliant, truly, and we are so happy to have this site in our lives.
The site has grown exponentially since it's origin (with artists such as REM, Fleet Foxes, Beirut, Phoenix, Andrew Bird, and many more jumping on board) so when we found out from our friend Art, a videographer and producer for La Blogo, that their latest project 'The Switch' included them coming to The States for the first time, we had to see if we could be involved. Luckily for us, they enjoyed Witness-This as much as we enjoyed La Blogo and a mutual love affair began. The Switch stems from the Pocket Parties they do on the site (Bon Iver was the first), where the artist is filmed in a more controlled environment, such as an apartment. The difference with The Switch is that there are two shows happening at once. Both shows are filmed and shown live on YouTube at the same time and it's up to the user to decide which one to watch. That, or they can flip back and forth.
We were asked if we wanted to come to the first filming in LA and be part of the intimate audience of either Childish Gambino or Other Lives. We chose Other Lives and headed to a secret apartment loft location in Downtown LA and settled in for one of the best nights of our musical lives. After the hour set, we talked with one of the original founders and producers, Matthieu Buchsenschutz. What's his favorite video so far? My Brightest Diamond. Who would he love to shoot? Tom Waits. He, alongside the other members of La Blogo, is the ultimate fan and divulged that they started the site so that they could build relationships and hang out with their favorite artists. Pretty genius.
La Blogo was just nominated for a MTV Music O Award and if you feel compelled, vote for them here. And if you haven't already, please check out their truly innovative site. A lot of our favorite artists are up there and these guys deserve all the success coming their way. Support greatness.
Check out the videos from that night as well as two of our favorites!