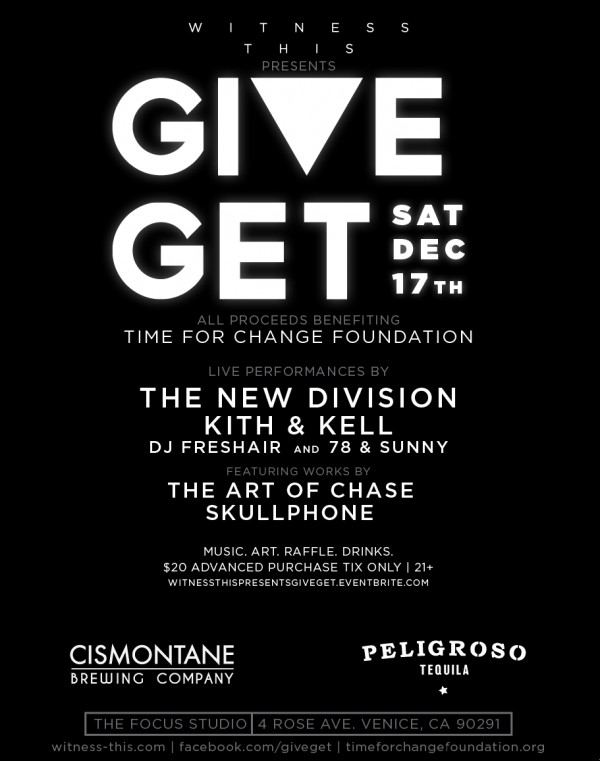 This special Friday post is a quick reminder to get yourselves to The Focus Studio tomorrow night (Sat the 17th) for Witness This's fundraiser for Time For Change Foundation which is a women's shelter in the area.
Line up Update!  
ARTISTS:   The Art of Chase   |  Skullphone   
PHOTOGRAPHER:   Steven Walter aka WALTPHOTO
MUSIC:   The New Division   |  Kith & Kell  | DJ Freshair + 78 & Sunny
This will be a serious night of celebration, creativity, art, music, raffle, and feeling good about all proceeds going to an amazing foundation.