Album Art by Witness, Dersu Rhodes
Night Escape is the icing on The New Division's already delicious cake. It's the secret track at the end of a great album, the behind the scenes clip, the 5-page photo insert. When we look back at their body of work in 20 years, we'll talk about this EP as the flirtatious wink in a sea of anguish. Not to say their songs are full of calamity, but this EP feels much more hopeful than the previous. They keep us locked in our car on a dark, rainy night but somehow add the faint hint of, dare I say, happiness? In their perfectly story-arched 4-song set, they take you from a sensual calm to a reckless abandon, and damn it feels good.
When I first heard The New Division's single from the EP, Night Escape (Feat. Keep Shelly in Athens), a few months ago I wasn't completely sold. It wasn't that I necessarily didn't like it – it was just that is was so different from anything The New Division had done before that I think I just wasn't prepared for it. It's always entertaining to me that the after a band releases a successful album, fans are always begging for more of the same with the following release. I feel deeply in love with 'Shadows' and their first EP 'The Rookie' that naturally, I suppose I fell into that 'more of the same' category.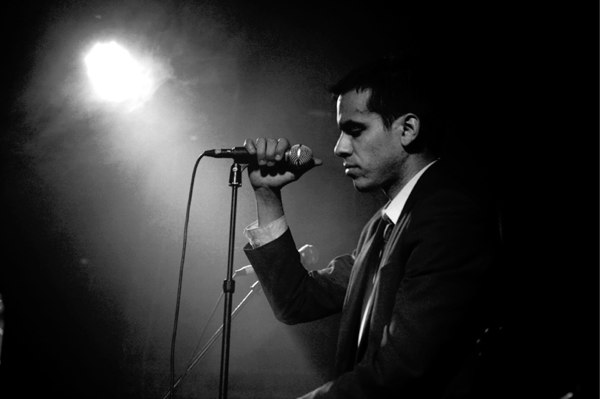 Consistent amongst any art form, the artist is plagued with the NEED to create and constantly redefine oneself through their medium. The New Division is no different as they strive to evolve and grow from their previous recordings…
"The Night Escape EP was really a last minute decision for us. 2012 was really a confusing year for TND in terms of figuring out what direction we were going to go after 'Shadows.' We spent a lot of time writing new material, almost every day, only to decide that the majority of it wasn't going to work as an album. I think with this EP we were trying to create something a bit more cohesive in terms sound and mood."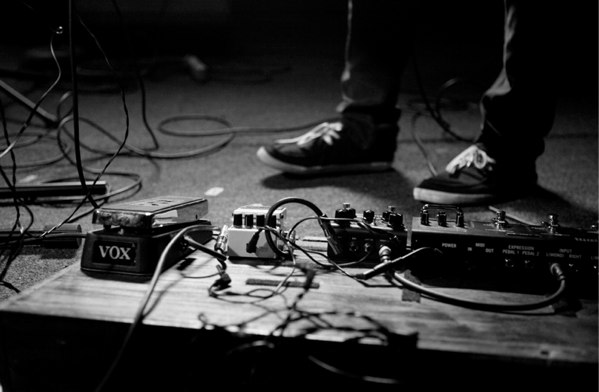 The EP begins strong with 'Pride', the title in itself encompassing deep and powerful significance by definition. The crowd is heard cheering in the background, the familiar energy and excitement of eager fans awaiting the start of a highly anticipated show. The song catapults into the chorus, John Kunkel's strong vocals leading the charge.
The wailing guitars on 'Night Escape (feat. Keep Shelly in Athens)' and contrasting female vocals interact in a powerful interaction. As if in a dream-like state, she's calling out to the band empty cries of "I miss you" with beautiful guitar progressions void of words but full of meaning unable to express through words yet still acknowledging a beautiful past relationship. The band intentionally empasizing the use of female vocals throughout as also heard in 'Start Over' and 'Kids', featuring Janzie's fiancee, Brooke Lohman.
"All throughout 2012 we sort of fantasized about collaborating with a female vocalist. We had several in mind, but we really dreamed of working with Sara from Keep Shelly in Athens. She's definitely one of our favorite female vocalists. We already had a friendly relationship built with them through our remix work, so we asked and they agreed. We sent them the track for what was to later be called "Night Escape," which originally was a song that I (John) failed to write proper lyrics to. It's amazing what KSIA was able to do to make "Night Escape" what it is today."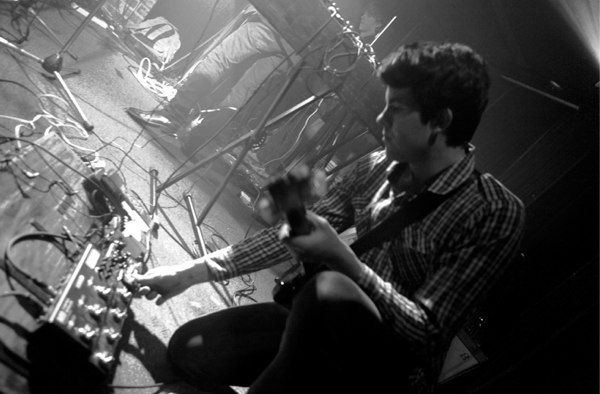 From the opener 'Pride' to the closer 'Start Over', The New Division hold on to just the right amount of their signature sound while infiltrating various new optimistic wrinkles. And in the spirit of comparisons, Night Escape might be compared to that cult classic indie film you know you'll own for the rest of your life – the one tucked away in your drawer, forever safe and sound. You've watched it again and again yet each time something new is revealed as is it slowly unravels exposing more depth and complexity.
Each song is completely different yet like passengers on a train, they are headed in the same direction. This EP takes you on a journey from contemplation to a full out dance party with ear candy drops and kick ass vocals. The more we listen, the more we're drawn in. Night Escape is a glimpse into the future, their golden hour yet to come.
// Post a collaborative effort by WT Sound contributors ~ All images by Douglas Heine