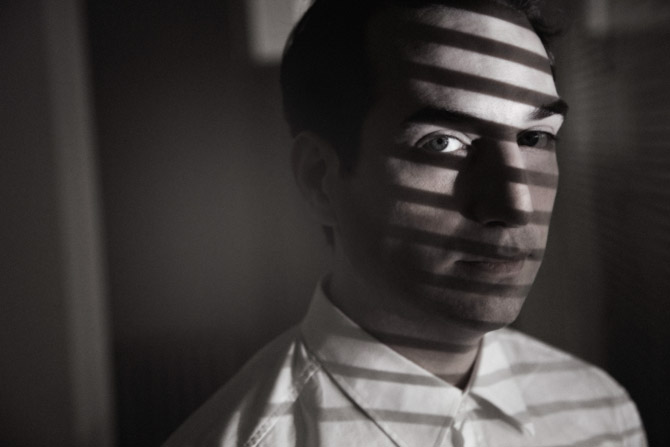 Being from Berlin, I am well aware of Marc Houle. He's a staple in our music culture and in my opinion, completely underrated. So, when I heard that Lindsay was interviewing him, I was stoked to be able to experience his live show, something I'd heard about but never witnessed. His career goes back to the analog days of electronic music, which is exciting because he was an integral part of the foundation of the genre itself. Different from most electronic artists today, Houle is a legit live performer equipped with tons of unreleased tunes that he pulls out to make each show special. None are alike. Join us on Saturday to see this legend in person and check out the interview with Lindsay below.
–Hinrich Wittern
LC: Let's start with a bit of your history for people who are unfamiliar. Can you tell us a little bit about your time at 13 Below? The people who surrounded you (Magda, Hawtin, etc), the atmosphere, how did you get involved there, what the scene was like?
Houle: Wow that's going back. So 13 Below was this really small club in a basement cavern sorta place in Windsor. It was owned by Jay, Gino and Rich Hawtin and was the only place in Windsor that really played techno and house. We had Detroit 10 minutes away but it was great to have a little base in our hometown. I had a night there with my friend Scott called Atari Adventures where we would install video games like Intellivision, Coleco, Pong and Atari all over the place and people would play these games while we played electro and new wave. It was lots of fun to talk about the music and the games people were playing. That's where I first met Magda – she was playing records there and I asked her to help me with a remix i was working on. Things escalated from there and led to my career.

LC: How did that experience of having a residency at 13 Below shape who you are as an artist or what you currently produce/play?
Houle: I don't think that really did as much as going to Detroit all the time. That's where my techno education really began. We would go out every weekend and dance to crazy music in underground warehouses and locations. The 90s were a really great time for me and the city musically and I consider myself really lucky to have been witness to it all.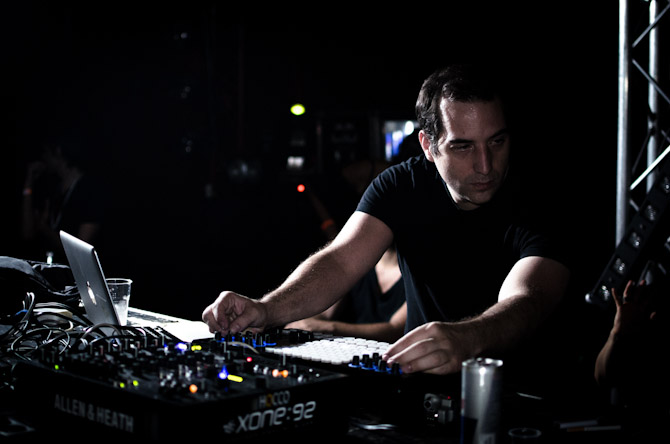 LC: How did Items & Things come about…and what was the reason you guys chose to make the move from Minus?
Houle: The move was an amicable one. We (Magda and I) felt that the label wasn't really a reflection of our tastes musically anymore and we wanted the freedom to do things differently. When you're on a label as focused as Minus you sorta have to make music that fits the mold but now we can make and release pretty much anything we want. I'm still friends with everyone from the label and it's still a part of my identity but I'm much happier now that I can be more of myself.

LC: Why the move from Ontario to Berlin? Would you ever consider another city after Berlin or is this now home?
Houle: I went from Windsor to Brooklyn then to Berlin. For an artist like me, it's an incredible place to exist. You have 30 places at least in the city you can play and you're always running into people at restaurants and airports with whom you can talk about music and production and party life. The city itself is a safe, free place with a great energy and its location means that every weekend I can hop from city to city in Europe and play some fantastic parties. It's just something that I couldn't get in North America. I don't see any other city right now that can offer all that but of course, things change and cities change. For now, it's my home.

LC: I've read about who your past influencers are…who are your current influencers? Who are you listening to constantly?
Houle: I don't listen to anything cool really. I draw influence from non-techno artists. Plenty of new wave, minimal synth stuff from the early 80's, classic country from the 40s and 50s and lots of old metal. I listen to pretty much everything before 1987 and I never know when I'll hear a cool snare, bass drum or melody that will make me run to the studio and do some experiments. It's a fun way to do things because even if you hear some crap music being played somewhere you can look at it differently and come out ahead. I also believe that if you take all your influences from the stuff you are making you can start spiraling downward. To me that's one of the biggest problems in electronic music these days. The top 10 all sound the same because they're all copying each other.
LC: What can we expect from your live show?
Houle: The thing that I'm most proud of in my live show is that it's not 1 track going on for 15 minutes then slowly going into the next, but more of a party explosion which is exciting from beginning to end. It's also very flexible so I can play what would make the party work as opposed to having a pre-conceived set list. It's nice to be able to play house or techno or experimental depending on what the crowd needs to dance. I play some of my known stuff but I usually fill it up with new and unreleased material that makes each show unique and the people that attend will most likely hear something that nobody else can. I have fun!
We will certainly be checking him out at Los Globos this Saturday 11/23 in Los Angeles. Buy your tickets here. See you on the dance floor…
-Lindsay Colip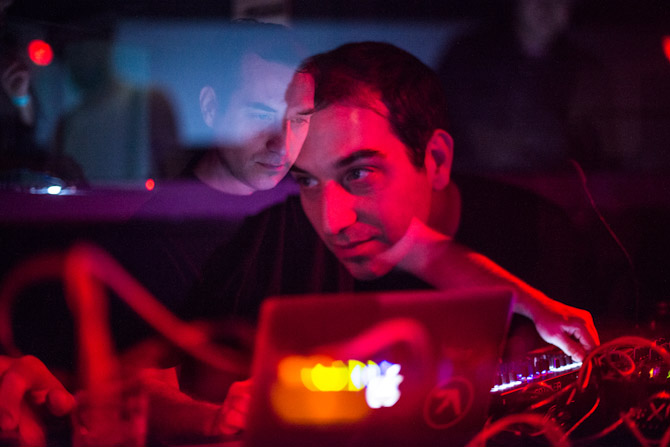 Check out his EP with Click Box on Items & Things HERE.
NOVEMBER 2013 DATES
FRIDAY 22 Sankeys, New York City, NY
SATURDAY 23 Los Globos, Los Angeles, CA
SUNDAY 24 Monarch, San Francisco, CA
WEDNESDAY 27 TV Lounge, Detroit, Michigan
FRIDAY 29 301, El Paso, TX
SATURDAY 30 The Norad, Denver, Colorado
For more info on Marc Houle:
http://www.marchoule.net/
http://www.facebook.com/marchoule.offical
http://www.youtube.com/user/MarcRHoule