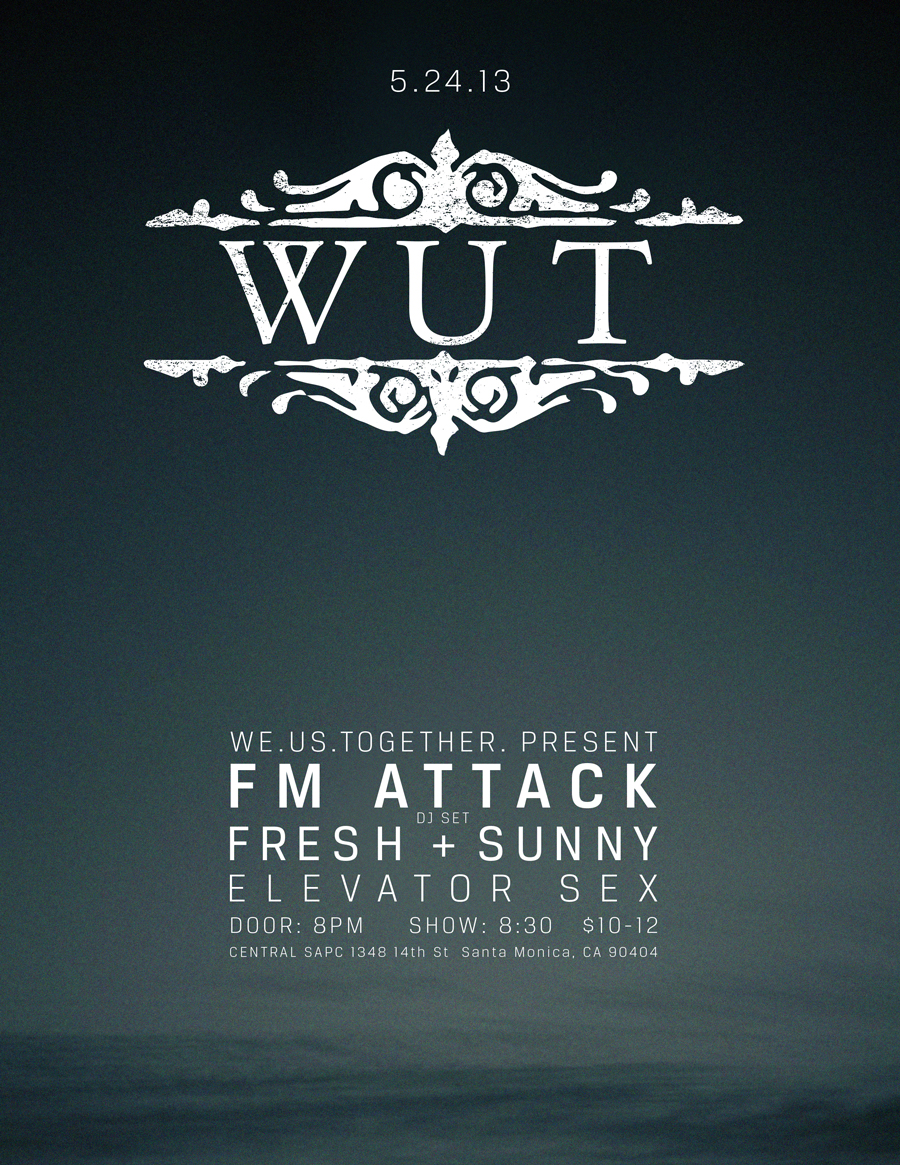 We. Us. Together is putting on an amazing night of music this coming Friday, May 24th at Central SAPC (1348 14th St, Santa Monica, CA 90404). Featuring some of our favorite musicians including FM Attack, Elevator Sex and our own in house dj's Fresh + Sunny, tickets are $10 and doors open at 8pm.
We checked in with Shawn from FM Attack and lucky for us, found out he's working on a new album. Will the sound be similar to his previous releases, what's his process like this time around, any idea when it would be completed and in our ears?
"I guess this album is an evolution of FM Attack's sound, still very dreamy and nostalgic but much more vocal, live guitar and more advanced arrangements and less DJ style tracks. It's definately leaning more towards a New Wave feel. I also have been mixing it on a new mixing console that really gives it a warm vintage sound. Hope to have it wrapped up by July for an August release. There will be a promo video teaser for it within a few more week. I'm lucky to have super talented video fx designer/director Michael Tavarez working on it."
We're excited, not only for the new record but for the chance to hear him spin on Friday at Central alongside our favorite local djs. Get tickets here!
See you on the dance floor.
https://soundcloud.com/freshandsunny