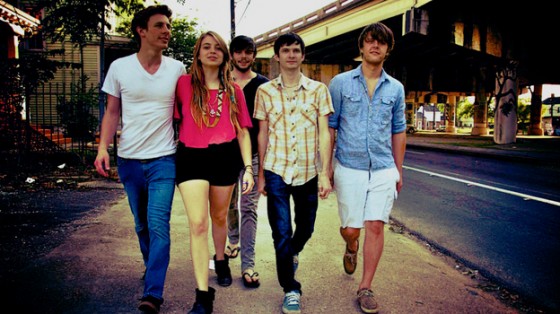 "Givers from Louisiana dropping it hot!  Like a harmonizing hippy who just heard cut copy for the first time."
That was the email I got from a good friend extremely fired up and excited about this band called Givers. The group of five hails from Lafayette, La., and it's evident that they are going to influence the music scene immensely in the next months to come. Their new album "In Light" just came out the 7th of this month, and NPR Music says, "Givers' music fits neatly into the world of sunny kids who've figured out ways to incorporate Afrobeat into indie-pop. But the songs are there, and good songwriting trumps… well, pretty much everything else." The album is mixed by Ben Allen (Animal Collective, Deerhunter, Cee-Lo) as well as Chris Coady (Beach House, Grizzly Bear) and produced by members of the band along with friend and engineer Korey Richey.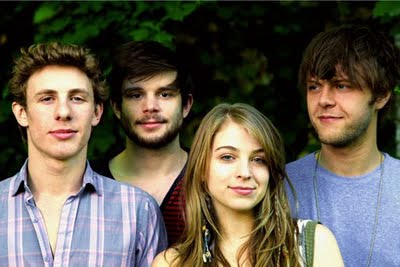 Glassnote says that "GIVERS first came together when lead singer/guitarist Taylor Guarisco and lead singer/percussionist Tiffany Lamson both started attending University in New Orleans. Lamson, waiting for renovations to be complete in her new apartment, ended up crashing on Guarisco's couch. They quickly bonded over a shared love of bands, and revealed they were both musicians. Guarisco's immersion in the sounds of New Orleans as a youth led him to play in handful of different funk, Cajun, and Zydeco groups. This influence on his playing was easily complemented by Lamson's strong upbringing and appreciation for classic rock, soul, and pop."
Head on over to First Listen to hear a ton of tracks from the album and you'll quickly see why this band is perfect for the impending summer.
studio version:
and last of all to see their entire tour list head here. They killed it at SXSW and will only get better as they rock out across the US, go support the music! Go see the Givers or buy their album if you are feeling it!