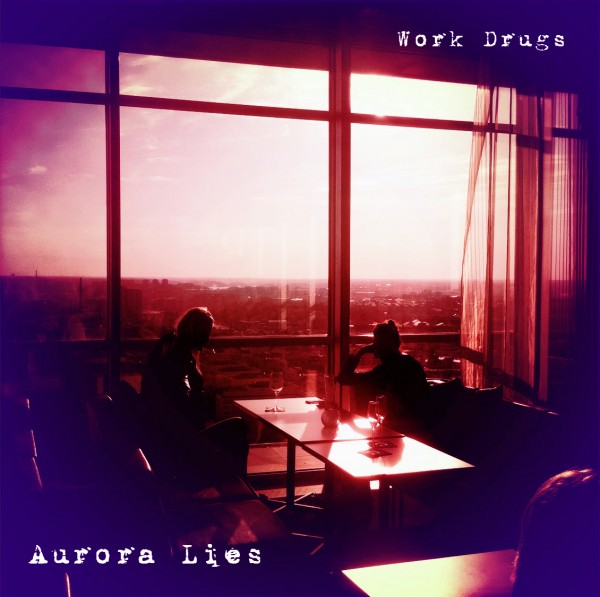 Philadelphia's Work Drugs is the dreamy smooth-fi duo of Benjamin Louisiana and Thomas Crystal.  They've just put out their first "proper" release, Aurora Lies, which follows the casual and fun yet refined feel that they made a foundation of in the previous release Summer Blood.  It was the release of the tracks Curious Serge, Rad Racer and Third Wave which first caught our attention back in April.  These tracks and more are what eventually became Summer Blood.  You can tell these guys are passionate about what they do and have a quirkiness to them – from the videos they release for what seems to be every song in their catalog to the sailing backstory of the band and ultimately the name.  My favorite two tracks on this release are the poppy energetic Daddy Bear and the sexed out title track Aurora Lies.
[wp_bandcamp_player type="track" id="3451283867″ size="venti" bg_color="#FFFFFF" link_color="#4285BB"]
I never meant to steal your honey / 'cause it ain't worth the tears / Too sweet to keep me running / 'cause I'm your daddy bear
[wp_bandcamp_player type="track" id="2418560992″ size="venti" bg_color="#FFFFFF" link_color="#4285BB"]
Tell me what you want from me / Show me that the best of days / Won't end up behind me / I'm inching closer further south / Oil lamps are pouring out  / A third wave, look out / Hold on (we were just having fun) / Is this love on the run? 
From Work Drugs: "Aurora Lies is Work Drugs first proper release. This album was written while taking the "scenic route" from the Keys to the Baja of Mexico by sailing around Cape Horn. Encountering rough seas, the S.S. Flying Zambo had to take shelter in the Drake Passage for a number of days. While enjoying some delicious Chilean wine, the Work Drugs crew wrote a number of songs to help fight home sickness. These are those songs…"
Give Aurora Lies a listen in its entirety below and pick it up for the steal of $8 here.
[wp_bandcamp_player type="album" id="1808864241″ size="venti" bg_color="#FFFFFF" link_color="#4285BB"]