I saw Miami Horror as a bunch of Aussie's that lived to get loose and specialized in fueling the best dance parties on earth. After meeting up with them in Silverlake, Los Angeles for an afternoon photo shoot, I quickly realized that there was much more to these guys then summer festivals, dream synth, and skinny jeans.
We are late for the shoot as it takes us 45 minutes longer than we had planned to get across the city. When we arrive, we see Josh Moriarty sitting on the porch. He's smoking a cigarette and due to a big one out the night before, he seems thankful that we brought a few beers along. Miami Horror are as close to rock and roll as I've ever seen and ironically they don't play rock and roll. They look like a new-age Led Zeppelin, and they are all living together in a massive house in Silverlake.
As we scramble to set up, I notice there are girls literally sleeping on the floors of their house. They saunter in and out of bedrooms and it's hard to tell who they are, or where they are from. The house is huge, and beautiful. It's a furniture mash up of the decades, and punctuated with records from every era; Heart, BeeGees, Yes, and Todd Rundgren.
I like to think that the records on display in the house in some way have found themselves, perhaps subconsciously, into Miami Horror's music. Even Donna Summers watches over the living room, framed in a poster, front and center on the mantle of the fireplace. There is a mint condition Wurlitzer organ in the corner of the room, and as the sun creeps in through a pained glass window and dances across the keys, I can imagine Benjamin eyes closed, a harem of young girls surrounding him as he dreams up the newest Horror song.
Benjamin Plant, the originator of Miami Horror, sits outside on the front porch with his laptop out on his lap, he's watching the first cut of their newest music video for Real Slow. "What do you think?" I ask him, leaning up against the house next to him. Benjamin is a bit shy, he seems a skeptical of who we are and what we are doing in his house, and I find myself questioning if I'm imposing on their world.
How many times have they had to hang out with journalists or photographers whom they don't know or frankly probably don't give a shit about, they're rock stars after all, right? "I like it." he says quietly, "It has a sort of 60's or 80′ s vibe, with long takes that I'm really feeling."
I respond, "cool" but feel far from it.
I realize quickly that I'm a bit intimidated by this crew. Is it because of their close to 5 million views of I Look to You on Youtube? Or because their massive hit album Illumination was the soundtrack to my summer for so many years, or perhaps it's because they look like they are famous, with their tight fitted jeans, their 'I don't give a fuck' hair, that I still can't figure out how to replicate, or maybe it's because of their accents and the way that everyone in the electronic world knows who they are, or because they look cooler smoking cigarettes than Dennis Hopper?
Aaron, Ben, Josh, and Daniel sit in the living room of their shared home. Photographer Dean Bradshaw is set up across the room and snaps off shots of the guys. We all laugh as Aaron strikes a pose sitting awkwardly with is legs straddled out in front of him.
Dean fires away and it seems the more that he allows them to interact with each other the more powerful the images become. I feel there is something nostalgic about this scene, it's an image that feels very real. Coming off of three years of touring, and in the new year kicking off their Australian tour, this down time together at home seems to be a special time for the guys as well.
They play in an local psychedelic rock band called Wunder Wunder, they are writing songs together as a collaboration in their attic, and Daniel is even attending meditation retreats. "I'm the happiest I've been in a long time." Daniel says, "I feel like we are more grounded and centered, more creative. We are more balanced than we were on tour and we are making music that we all love."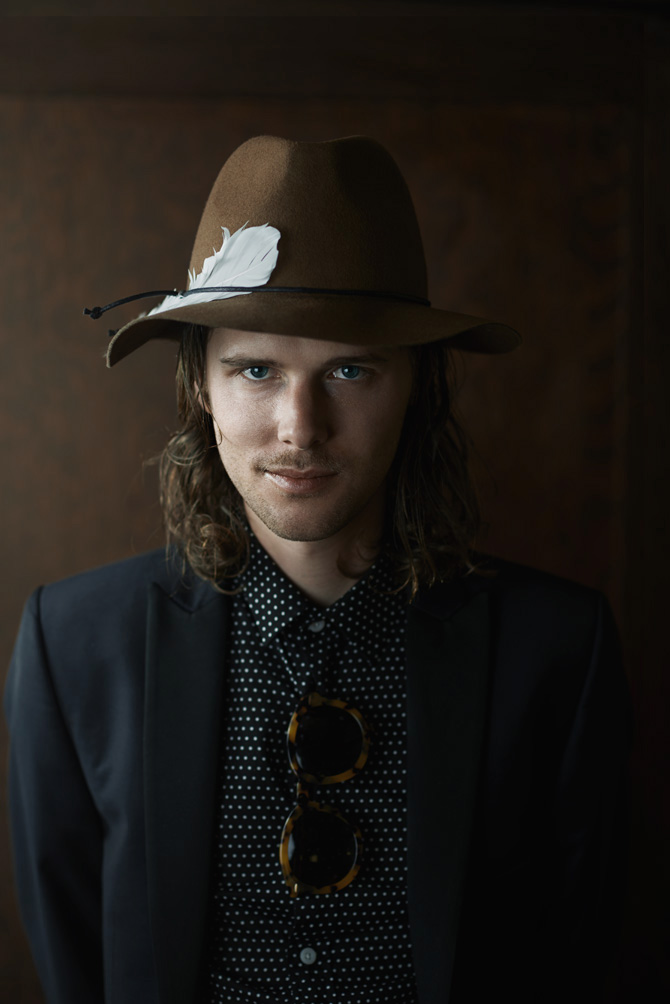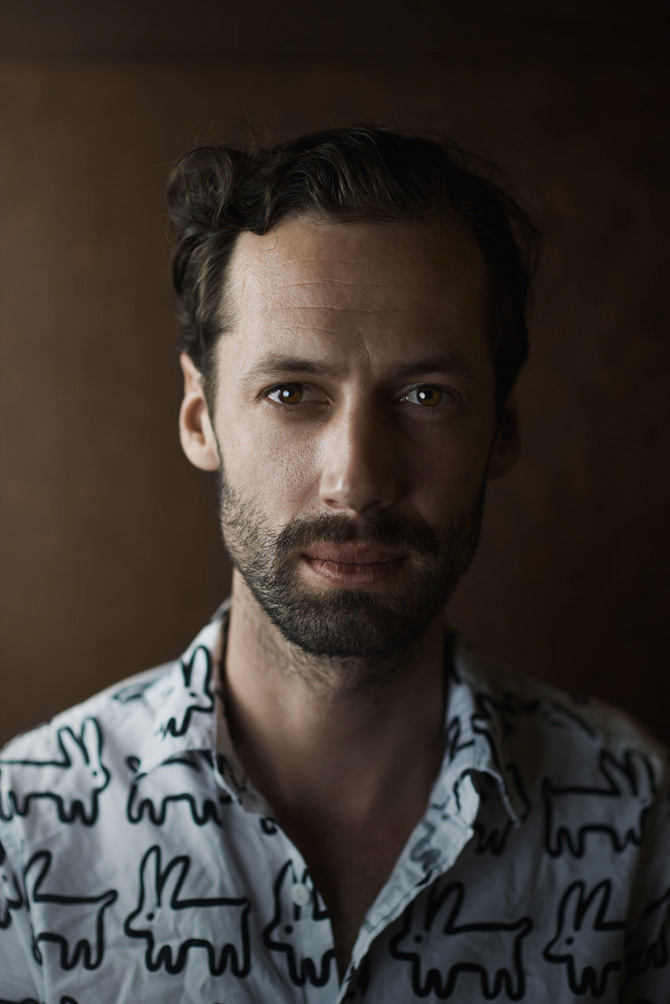 We are all sitting on the porch and the sun is deep in the sky, beginning to set behind the hills of Silverlake. It's the golden hour and the light could not be more beautiful. The cameras have been put away, and I've stopped worrying about how to gain credibility with the guys. In fact, I've stopped asking them questions and everything feels so different.
The random girls sit with us and they aren't so random anymore, they are just friends, or long time girlfriends, not just groupies from the night before as I had assumed. We talk about life before Miami Horror and getting outside into nature, how the sun of LA has influenced the new album they are working on, and how exciting it is to be an artist in this city at this moment. Nothing had actually changed except for my own perspective.
It's a wondrous study in the human condition, the way that we tend to project our assumptions into a situation. The guys are cool yes, but they don't consider themselves rock stars, they are as grounded as they come, and my intimidation wasn't initiated by the band, instead it is my own idea of how well-known musicians should act.
They don't expect people to be able to list all of their songs or to prove how cool they are, it seems that they are more interested in authenticity and the music rather than impressing people or the scene. The more that I relax and allow myself to listen, the more the conversation comes alive and my appreciation grows for what Miami Horror represents.
It grows quiet for a moment as we glance off towards the last bit of light slipping behind the Los Angeles hills. It's the calm before the storm. Josh leaves that night to go back to Australia, and the rest of the boys will only be in LA a few more weeks before they start their next tour back in Australia for the first time in years. The welcome home will be massive as will the release of their next album and something tells me that the next time we will see them we'll be be surrounded by thousands of their fans.
Special thank you to Isabel Secas, Laura Mckellar, Benjamin Plant, Josh Moriarty, Daniel Whitechurch, Aaron Shanahan, and Sam Luna.