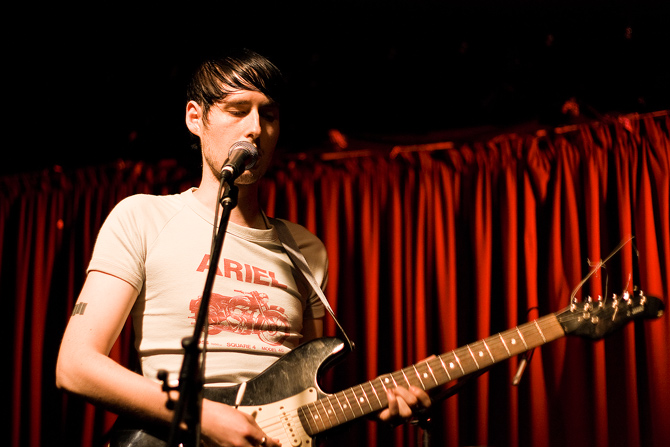 They Say: New Zealand's Shocking Pinks, AKA Nick Harte, burst onto the scene in 2004 with the seminal dance pop record Dance the Dance Electric, which shared with the world Harte's peculiar brand of uncomfortable dance punk intimacy. With dirty lo-fi production, sweet melodies, and unexpected aggression, Harte channels the demons of obsession and emptiness into darkly lyrical art.
We Say: A genre bridging album that breaks any confines of stereotypical low-fi. Tracks like What's Up With That Girl channel a sort of melancholy Crystal Castles while creating it's own minimal punk driven soundscape. St. Louis features Gemma Syme and will find it's way into a film I make someday. It feels as though I'm walking lost through a deserted mall after an eerie break up.
Vice gave it an amazing review and when you hear the rest of the album you will too. Pick it up here. And get a preview of the album here and below.
[soundcloud url="https://api.soundcloud.com/tracks/124297698″ params="color=ff5500&auto_play=false&hide_related=false&show_artwork=true" width="100%" height="166″ iframe="true" /]
[soundcloud url="https://api.soundcloud.com/playlists/20176247″ params="color=ff5500&auto_play=false&hide_related=false&show_artwork=true" width="100%" height="450″ iframe="true" /]