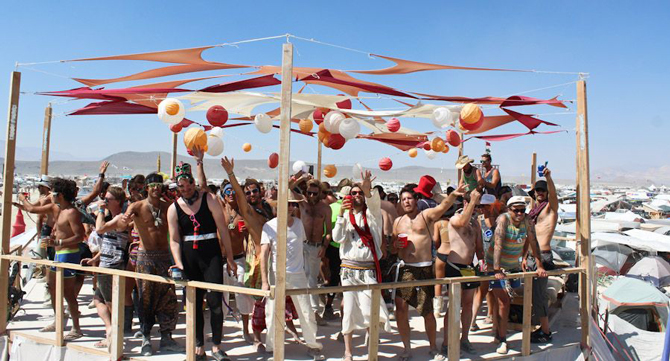 Kenny Parmalee (78 and Sunny)
This mix was inspired by the 2013 Burning Man Festival. An amazing year that I will remember for years to come. My good buddy Dersu and I were lucky enough to play atop of Skybar, a 2 story high dessert night club. A truly unforgettable experience that was a highlight of this years playa jaunt. The tracks found on this mixtape made the Skybar rock and kept Salty Jack's and the luxurious Gracey Pleasurebarge jamming all week.
One of my favorite musical moments of my life was found on the top of The Skybar. Ashot Petrosian, one of the creators of the bar, gave us the opportunity to play a late afternoon set in the most amazing setting. Built by hand in the days before The Burn started, we watched The Skybar come together from across the road as we built our camp. To be high above The Playa surrounded by our favorite people, playing the music that had touched us throughout the last year was really special. The place was packed, a full bar kept mouths from being dry, everyone was smiling, and as you can see from the photos taken by Nissa Rhodes, we all danced every second of the two and a half hour set.
Please enjoy the set below.
soundcloud.com/78andsunny
soundcloud.com/dersurhodes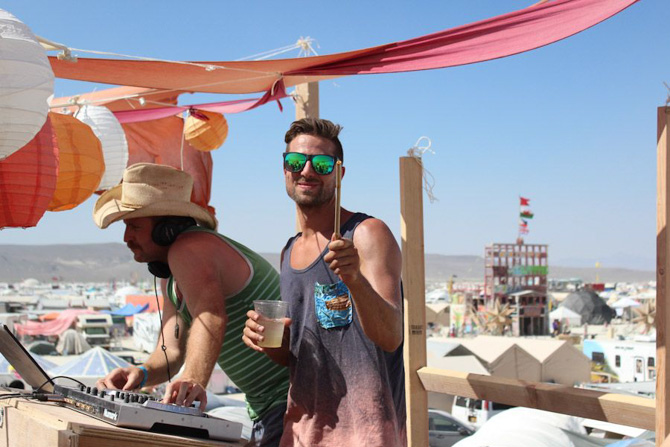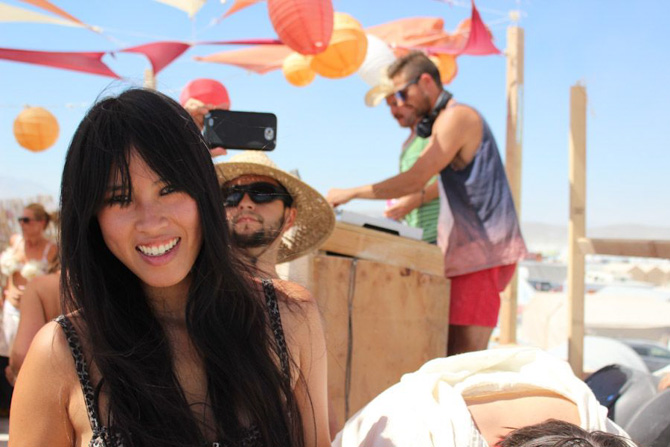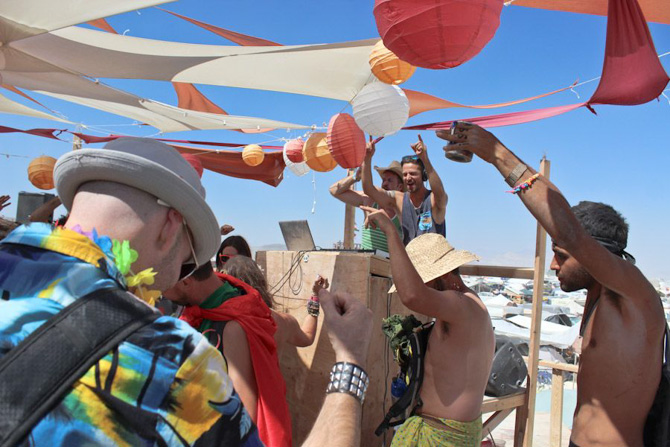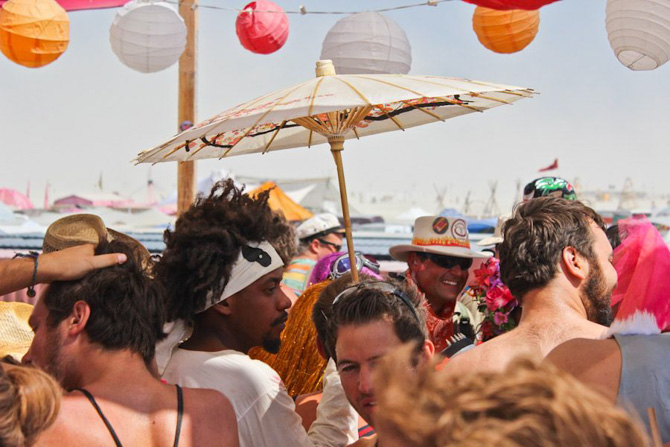 photos by Nissa Rhodes