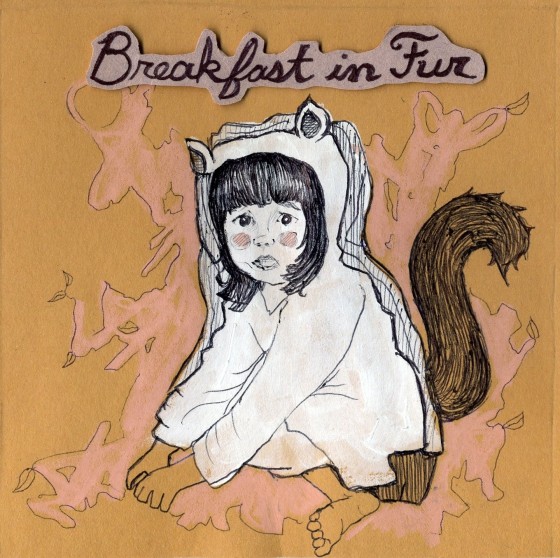 Forget breakfast in bed.  If you've never eaten breakfast in fur you obviously don't know what you're doing.  Breakfast in Fur is an experimental folk-pop omelette that is chock full of intricately layered percussion and cooked to timely perfection with a gradually ascending tempo to climax and a gentle descent back down.  I keep hearing new things the more I listen – whistling kettles, snaps, pops, ambient noises of kids, bells – nothing short of amazing.  Hailing from New Paltz, New York, BIF is the bedroom product of Dan Wolfe and is now comprised of six members.
The video for Shine was done by Dan himself.
[wp_bandcamp_player type="track" id="3085219644″ size="venti" bg_color="#FFFFFF" link_color="#4285BB"]
You can download their self-titled EP from their bandcamp for a "name your price" here.  I can't wait for a full length to drop sometime in the near future.  You can also purchase a limited edition (500) 10″ vinyl copy here for only $10 from Analog Edition Records.