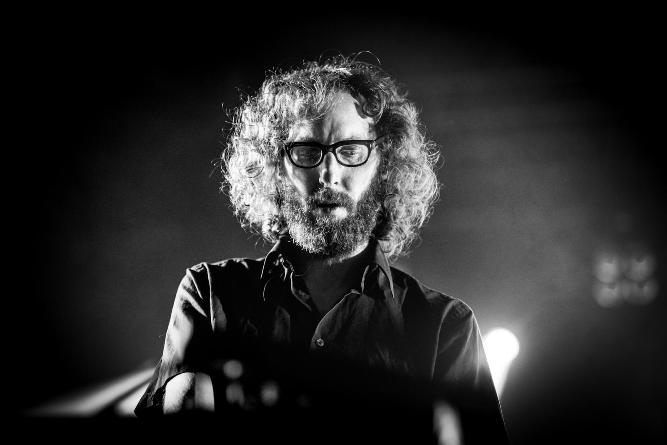 photo: Christian Faustus
words by Philipp Vogt
—
Here comes a serious contestant to challenge the set-of-the-year-so-far by David August that we featured on Witness This the other day. In direct comparison, this time we are getting a little more funky.
But first things first:
Acid Pauli is one of Berlin's most sophisticated electronic DJ/producers. When going by his real name, Martin Gretschmann, you even have to change the label on his door from 'DJ' to 'musician' as his musical genius has sparked many projects of which the most famed ones might be ringing a bell by the names of The Notwist and 13&God. Martin's music is no fast food – he wants you to engage with it. So if you are looking for easy listening you can stop reading here as his art is of a challenging kind (in a good way).
With aforementioned set Acid Pauli has been recently killing it from the Robot Heart which mysteriously moved from Black Rock City to NYC.
Seriously. What is this guy doing there. 'Electronic world music' is what the man himself calls it but whatever it is – it's fuckin GOLD for creativity and depth of musical understanding. He is referencing so many genres and elements from tribal to disco to acid to deep house to techno to dub to instrumental to singer/songwriter, and combines them in harmony…
Get ready for a horde of lunatic space horns, an electronic-chanson-esque (!) reinterpretation of the 80ies new wave classic 'Major Tom', and a guitar folk ending that rides on top of a jog-trotting drum. Seriously, what the F*?/. This one will keep your little human brain busy for a while. Acid Pauli puts it nicer than what I could come up with:
'Life, love and light, all in one set.'
Either way, please enjoy two hours of great music. This is the state of the arts.
—
Acid Pauli Live @Robot Heart NYC, Spring 2014