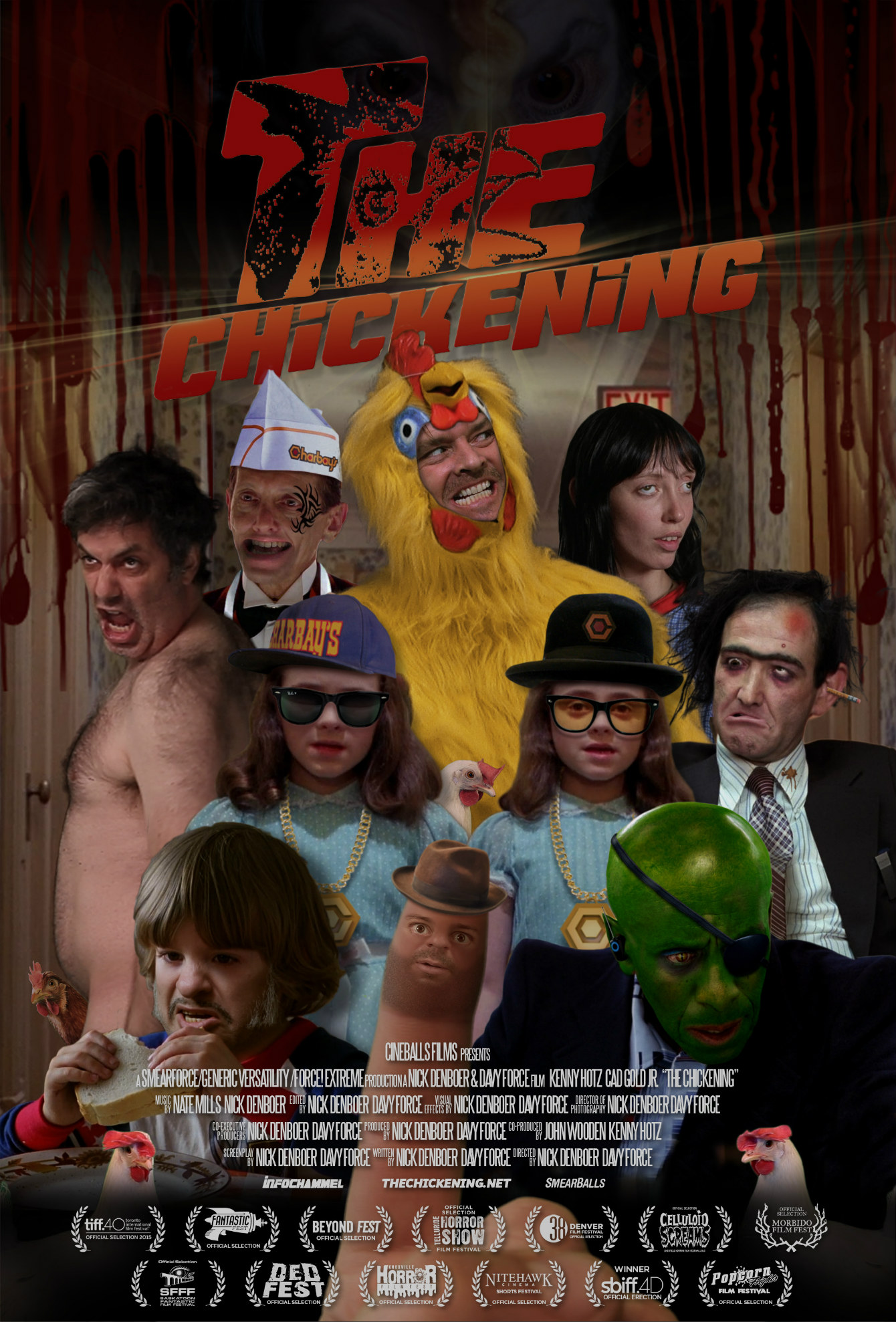 What the f*#? have I just watched?
The Chickening is a one-of-a-kind mashup homage to director Stanley Kubrick's most iconic movie – The Shining. It comes with so much creative force that you'll find it hard not to be hit by it, even more so if you are a fan of the original movie as I am.
The creators call their style 'Cinegraffiti', referencing the use of an existing movie as digital canvas over which they would 'paint' new ideas – thereby creating something entirely new. With some followers, it could very well mark the beginning of a new genre in filmmaking.
The Chickening comes heavily decorated with film festival shortlist nominations including prestigious Sundance and Toronto International Film Fest.
Don't be put off by the trashy comedy look. This is art disguised as parody. Enjoy.
—
Witness 'The Chickening' by CINEBALLS FILMS.
CREDITS
—
Directed by NICK DENBOER and DAVY FORCE
MUSIC
"Cluck Goes The Chicken" Written and Performed by Nate Mills
"Come Play With Us Danny" Written and Performed by Nick DenBoer