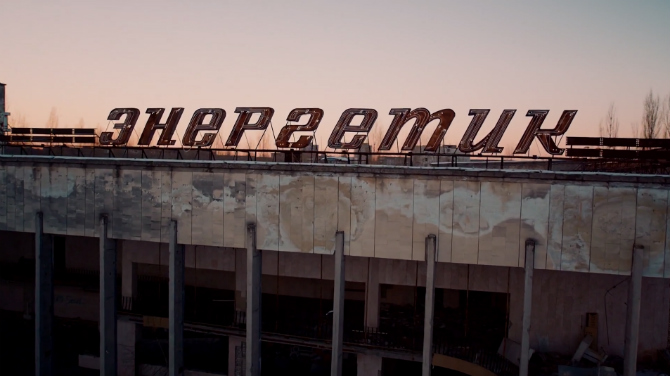 The Fallout is an entry for the first ever NYC Drone Film Festival coming up March 7th, 2015. The film was shot as a demo reel for aerial photography specialist AeroCine. On their website these guys claim to take us into "a new era of cinema". And based on what you will witness below that is no over-statement.
In a little more than three minutes these guys present hauntingly beautiful imagery taken by a drone on its flight over the abandoned city of Pripyat – formerly home to the employees of the disaster reactor. Elegant and melancholic.
I don't know about you but I've never seen anything like this.
UPDATE: Against common understanding, Pripyat is far from being a shut off area frozen in time. It is open to tourism, and many of the objects seen on photography in dramatic arrangements (such as the gas masks and toys) are likely to have been moved by hordes of visitors over the decades. There is another remarkable Chernobyl drone video called Postcards from Pripyat where you can see these arrangements.
That being said, it doesn't take away from the ghostly atmosphere of the abandoned location.
(-h/t The Creator's Project-)
—
Witness The Fallout Chernobyl drone video footage by AeroCine productions.
You can find more photography from abandoned Pripyat HERE.