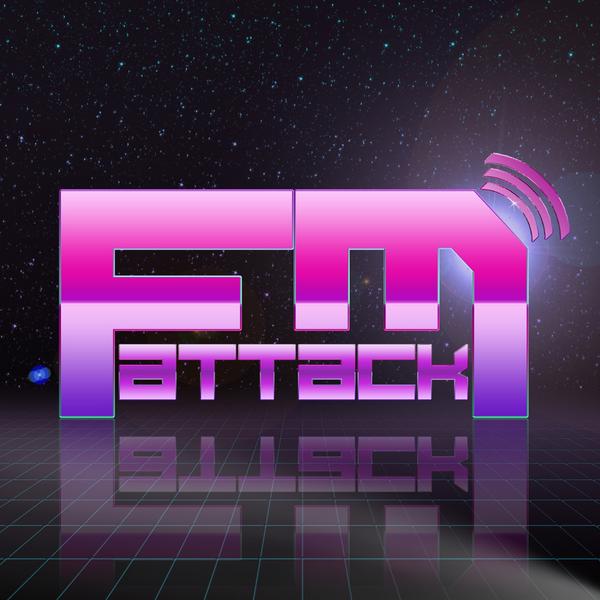 words by Lindsay Colip / photos by Dersu Rhodes
"I am so sick of my own music" says FM Attack (aka Shawn Ward) as he flashes me a grin and takes a swig of a Lagunitas Lager at our favorite local hang out, Venice Ale House. He's in town to play his first DJ set in the States and we are the lucky beneficiaries of his company for the weekend. I have to laugh when he says this because it's the last thing I expect to hear from a musician, especially someone of his caliber. What kind of artist would be sick of their own music, I mused? Don't they appreciate and love their songs as much as we do? Perhaps most, not Ward. After spending the weekend shopping for vinyl, showing him around Los Angeles and dancing to his eclectic DJ set, this statement made so much more sense.
Would you tell Frank Gehry to keep things simple? Or George Lucas that his films could only contain humans? Borrrrrring. Ward is no different. It's not that he dislikes what he's created, but it's more that he has so many interests and ideas, so much creativity brewing inside of him, that he would go absolutely nuts if he didn't shake things up. That bit combined with the fact that he's completely humble about his genius. Loving his songs would be out of character for this unbelievably modest guy. All of us at witness-this who were around over the weekend felt that he was honestly one of the nicest, most intelligent, interesting, down to earth people (not just musicians but people) we've ever met. Not that we were expecting a ego maniac to show up, but his music is so badassly good that we half expected SOME pomp and circumstance. Instead, he was refreshingly unassuming and up for anything. He even gladly hopped into the middle back seat of my beat up car to drive around Los Angeles all day with us. This, I can't say about a lot of musicians I've interviewed.
After sitting in traffic for what seemed like 3 weeks, we stopped for a much needed burger and tasty beer at Stout. Here we were able to ask the questions that every journalist secretly wants to ask of an admired artist but never feels at ease to do so. I had to find out his favorite song that he's written, which ended up being Sleepless Nights. Very similar to how The New Division wrote Memento in one sitting, Ward says of his favorite song, "Sleepless Nights came together in one sleepless night." Maybe there is something about creating a song in one sitting, almost like having the perfect game (enter whatever sport here) where everything is connecting and in perfect flow. Because he didn't mention my favorite track, Dreamer, I had to inquire about it. Interestingly enough, Dreamer was directly influenced by Flock of Seagull's Space Age Love Song. He went to say that he's "definitely inspired by a lot of synth pop and disco….also the vintage gear/synths are totally inspiring to use as tools to get that special sound." Special indeed. Another interesting fact we picked up at lunch, Ward does the majority of the vocals for the album.
WHAT?
We could hardly believe it, seeing how most of vocals sound like they're being done by 45 different people. Impressive.
His love of music started young. When we asked about his early influences he spoke nostalgically of how his parents soundtracked his childhood. "My mom used to buy a lot of new wave records from A&B Sound in Vancouver back in the mid 80s so I grew up with Yazoo, Alphaville, Pet Shop Boys and Eurythmics." When we took him vinyl shopping at Amoeba Records in Hollywood, his influences were definitely still clothing him. He was absolutely giddy when we walked in (apparently they don't have this kind of mega record store in Matzalan, where he calls home) and he immediately beelined over to the Electronic/Disco/Dance section to pick up Depeche Mode: Strange Love 12 inch single, Kool & The Gang: self-titled album and Heaven 17: The Luxury Gap. He was bummed, however, that he couldn't find a few rare records, including Amin Peck: Code and B-Movie: Nowhere Girl, but that didn't wipe the smile off of his face. We ended the afternoon by dropping him off at Guitar Center to have a look around and planned to meet up before he jumped on the decks at La Cita.
Ward is a DJ first and FM Attack second. This was obvious as we watched him masterfully spin track after cool track without ever dipping into his FM Attack bag. "There is nothing like spinning a set with vinyl" he grinned after it was all over. So what's on tap for this year? Thankfully, a few great things. He's currently recording a new album and will be touring to support the release this Summer. He will also be treating us to some remixes of Electric Youth and Le Prix. The most exciting bit for us, however, has to be the pending collaboration with FM Attack and The New Division, a partnership that we gladly helped facilitate.
If you've never heard FM Attack, now is a great time to get on board. Not only is the music on another level, but you'd be supporting a really great human being. I can't think of a better combo. Witness-This will be heading down to Matzalan in the near future to catch some shows with Ward and follow him on his musical journey. A journey, no doubt, that will continue to inspire and uplift us. When asked how he would describe his sound, a favorite question of mine to the actual artist as opposed to the journalist covering, he didn't disappoint in saying "I like to think of it as uplifting and nostalgic but modern with dreamy sounds." Translated into the ridiculous modern day music slang: uplifting nostalgic modern dreamwave? We like. And for the record, we are NOT sick of your music.
–Lindsay Colip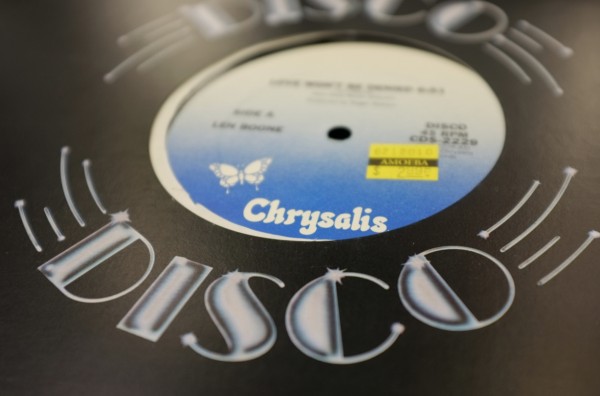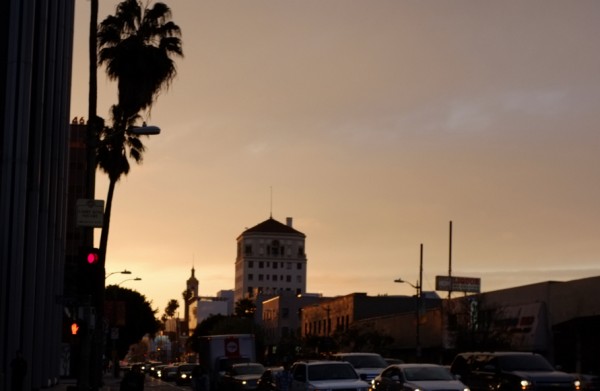 To hear more from FM Attack visit our previous feature here and listen to it here: