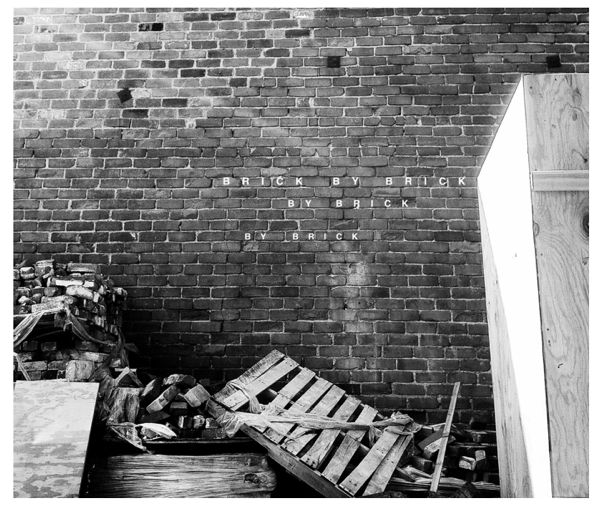 Love what Love Nail Tree has done with tee design. Another LA brand that has it absolutely dialed with their graphics, silhouettes, and their story. I picked up a tee of theirs this weekend and after putting it on, fell in love with the styling immediately. Custom blanks with an amazing hand feel, and each tee is graced with a story screen printed on the inside of the neck in clean typography. I bought the Washing in the River tee and this is the story I found.
Sleeping amongst wolves is no man's pastime. Man finds silence amongst redwoods, and calmness on a Kentucky summer's night. Man gathers relief from the covers of his childhood bed, and comfort from his father's old reclining chair. But no man rests in the presence of wolves.
Eating from the bathroom floor is like chewing fat for sustenance. Warm soup bowls from old-time diners bring forth fervent spirits, and rich slabs of succulent steak upon heavy dinner plates bring cozy rest. But no man slathers grime from beneath the sink for flavor and fare. 
Likewise, strolling through battlefields with umbrellas high and picnic baskets frothing with foreign wines and cheeses afford only the fool his just desserts. To act without tact, to run without light, and to live without care is like bringing Wisdom to the Ganges for cleansing.
Love Nail Tree has a special nostalgia about it's design, it pays particular attention to LA fashion yet remains wearable and un-intrusives. Thought provoking and confident is how I feel wearing this tee.
Stay tuned for our coverage on their stunning jewelry line next week.