The award-winning photo series 'Sinai Hotels' by German photographers Sabine Haubitz and Stefanie Zoche (2001-2004) portrays abandoned construction sites in the Egyptian desert.
The concrete corpses are the result of misinvestments in the state-funded tourism sector. Without any perspective of future use, the deserted structures are left to decay, evoking a haunting feeling of despair. It's almost as if we —thanks to the artists' keen eyes and lenses— become witnesses to the remnants of a lost civilization.
Haubitz and Zoche began working together in 1998. Their body of work includes photography, video and other installations under the signature Haubitz + Zoche. Sabine Haubitz passed away in March 2014, however, Stefanie Zoche continues to work under the moniker of the duo.
"Sinai Hotels" was awarded the German Photobook Prize in 2007.
There's more amazing photography of buildings and structures by Haubitz and Zoche on their website.
(–via Dangerous Minds–)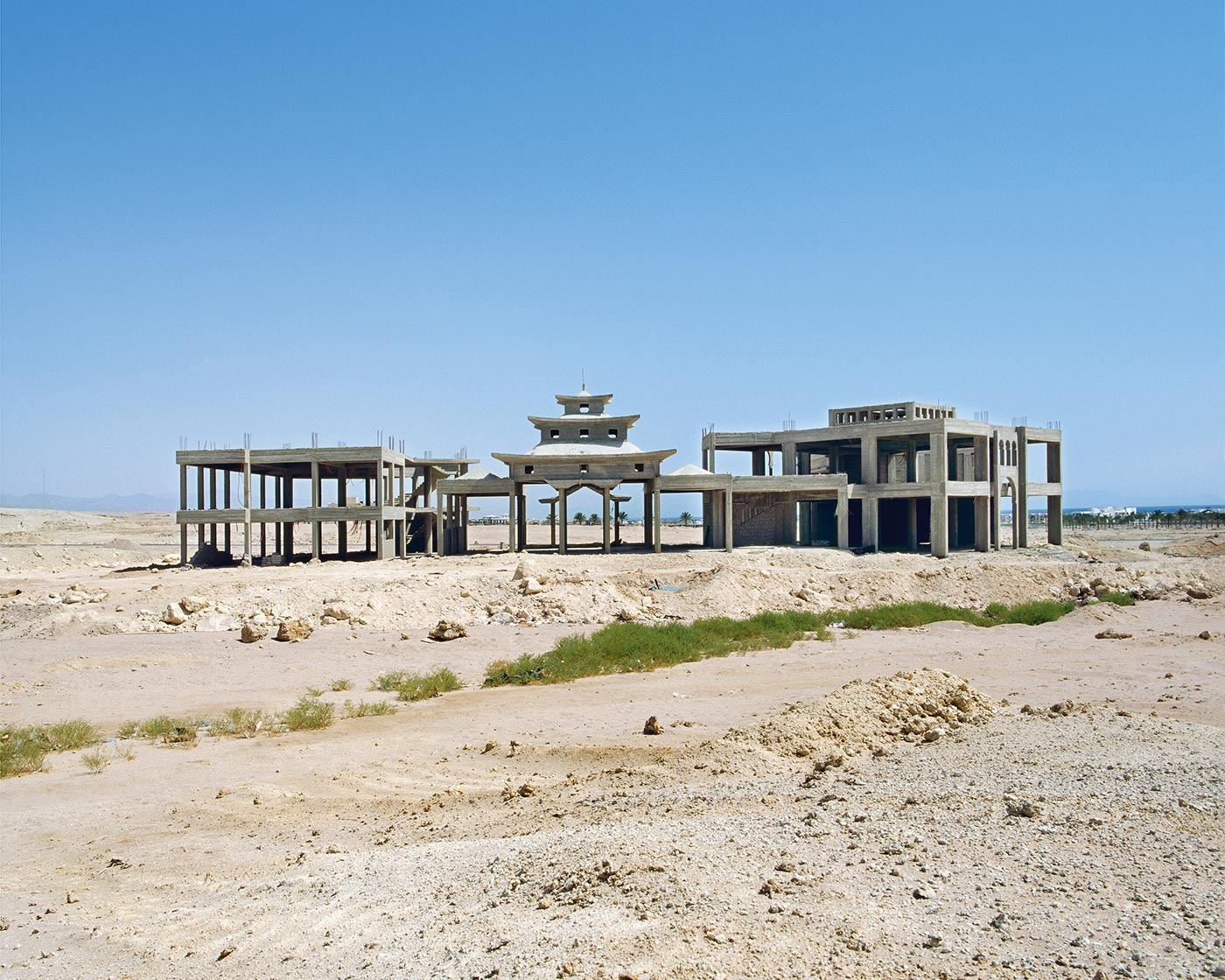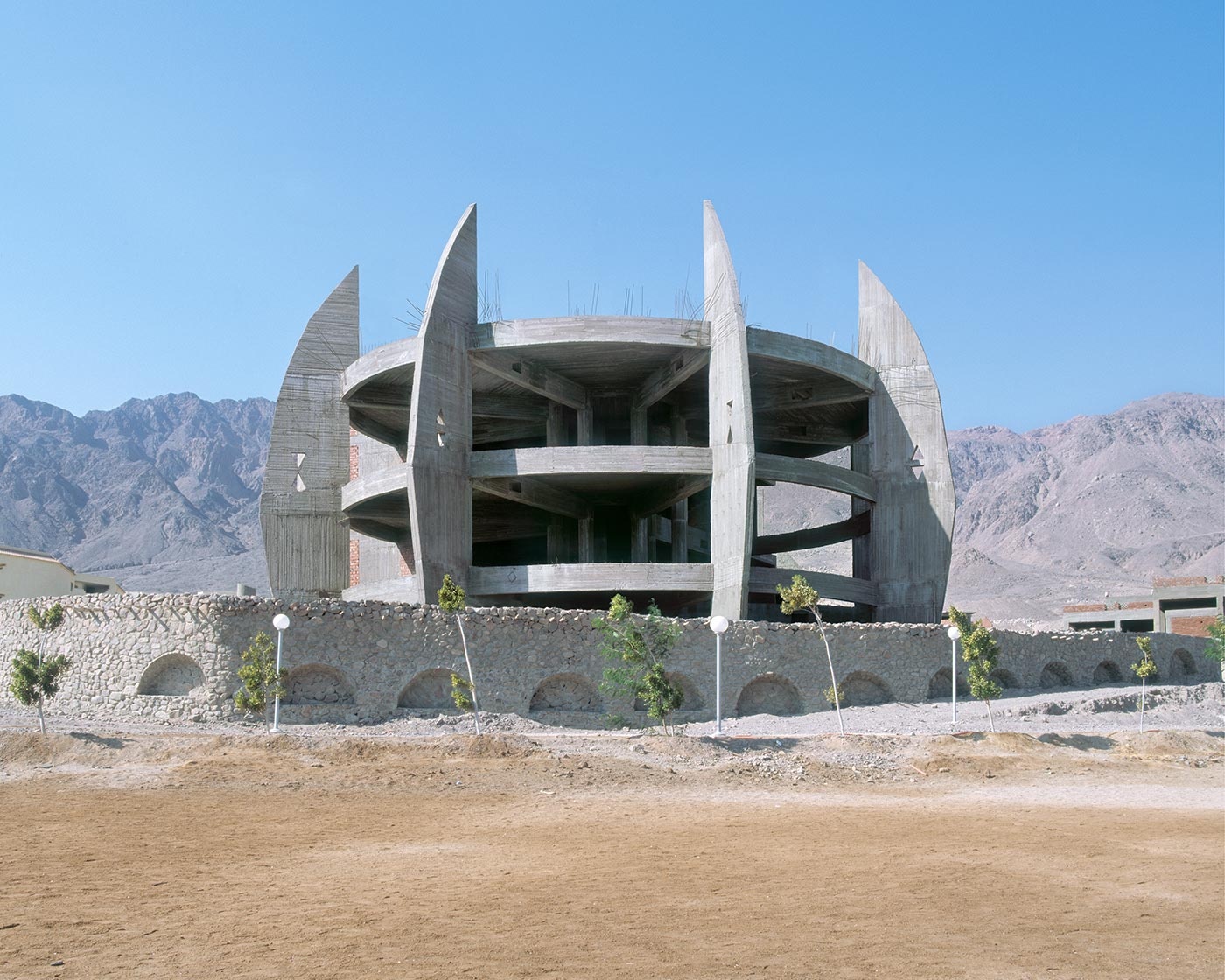 Here's a beautiful synopsis of the series written by Caitlin Peterson for Aint-Bad Magazine, 2014:
"Through the perspective of several years, these hotel sites, planned as status bearers, have proven to be the ruins left by misinvestment in state-funded tourism projects. The sculptural shells point to one of the consequences of a tourist industry that encourages uncontrolled urban development of whole landscapes and, against the backdrop of current political developments, amounts to a socio-political fuse. In their promise of holiday idylls, the names of hotel chains, which the artists have adopted for their titles, jar with discrepancy against the abandoned concrete skeletons in the pictures."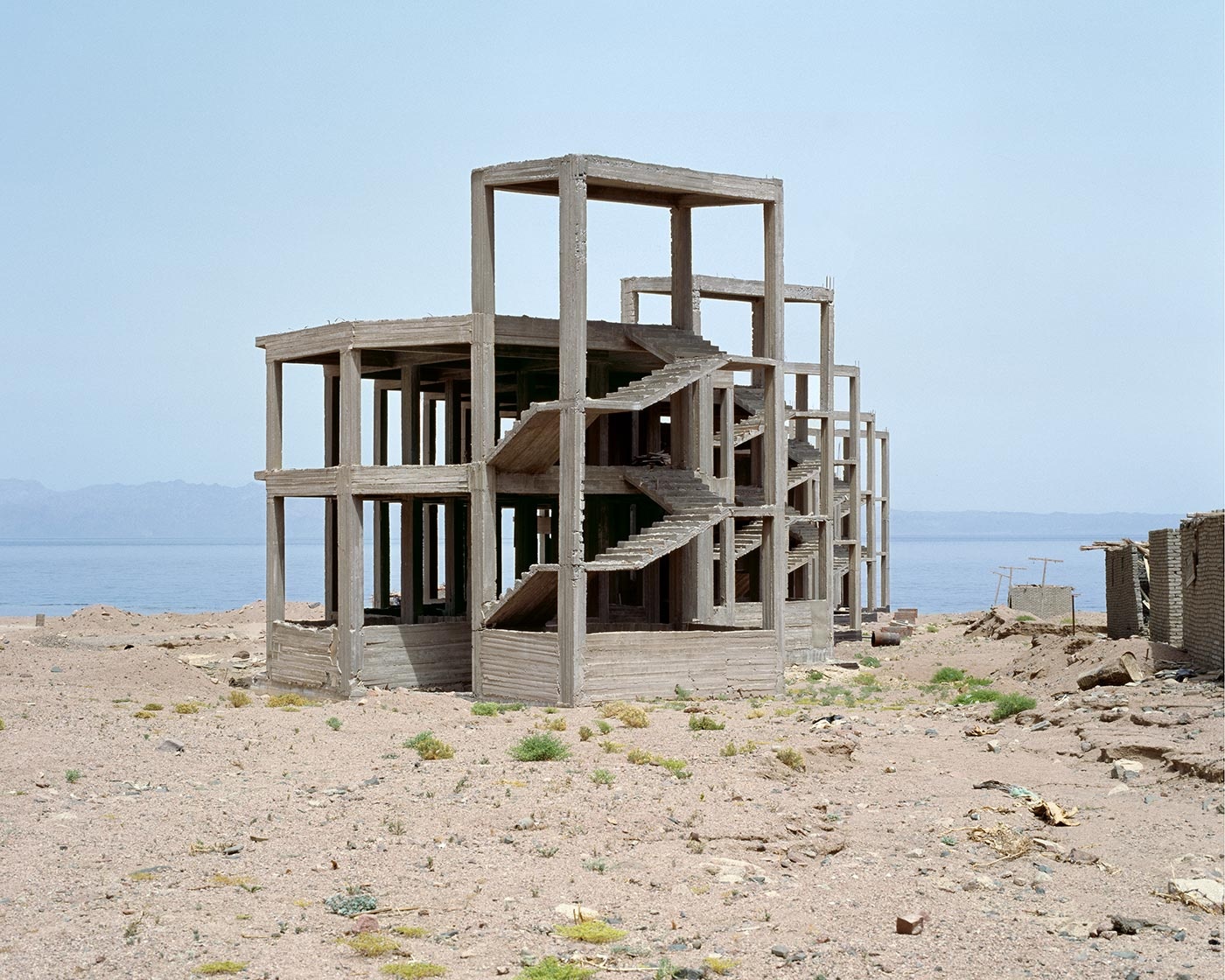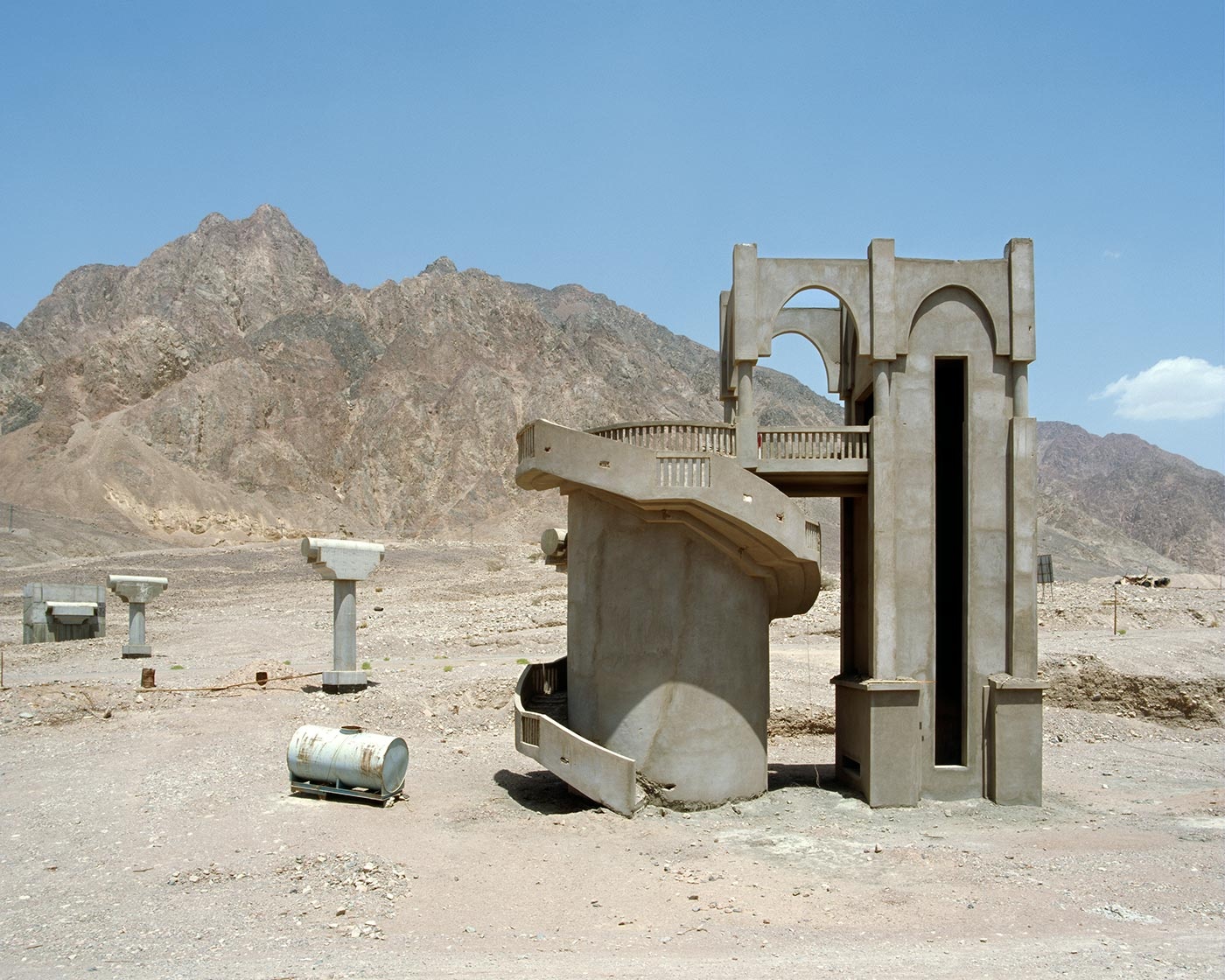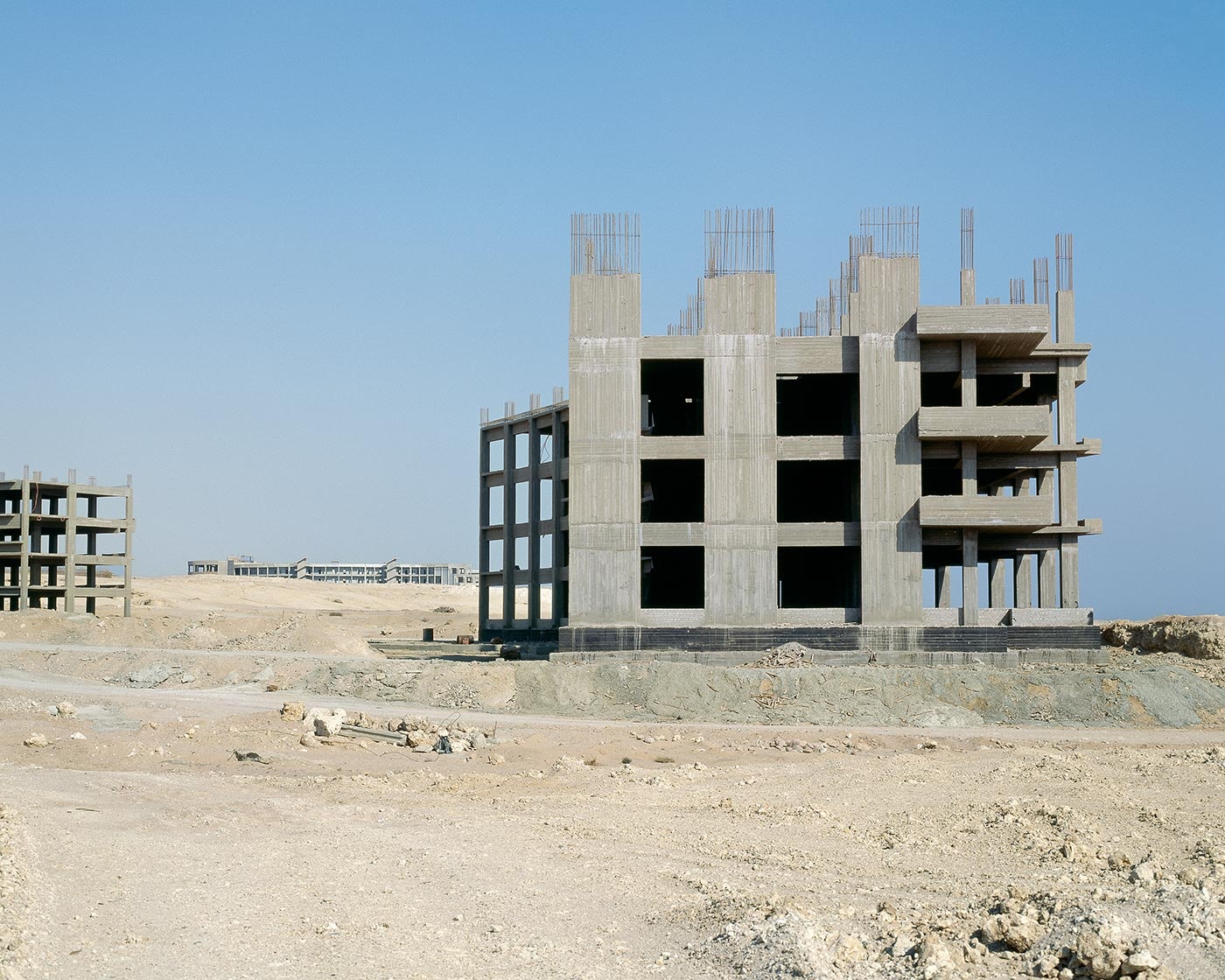 "Pharao Resort, Sultan's Palace, Golden Tulipa, Tropicana Village…"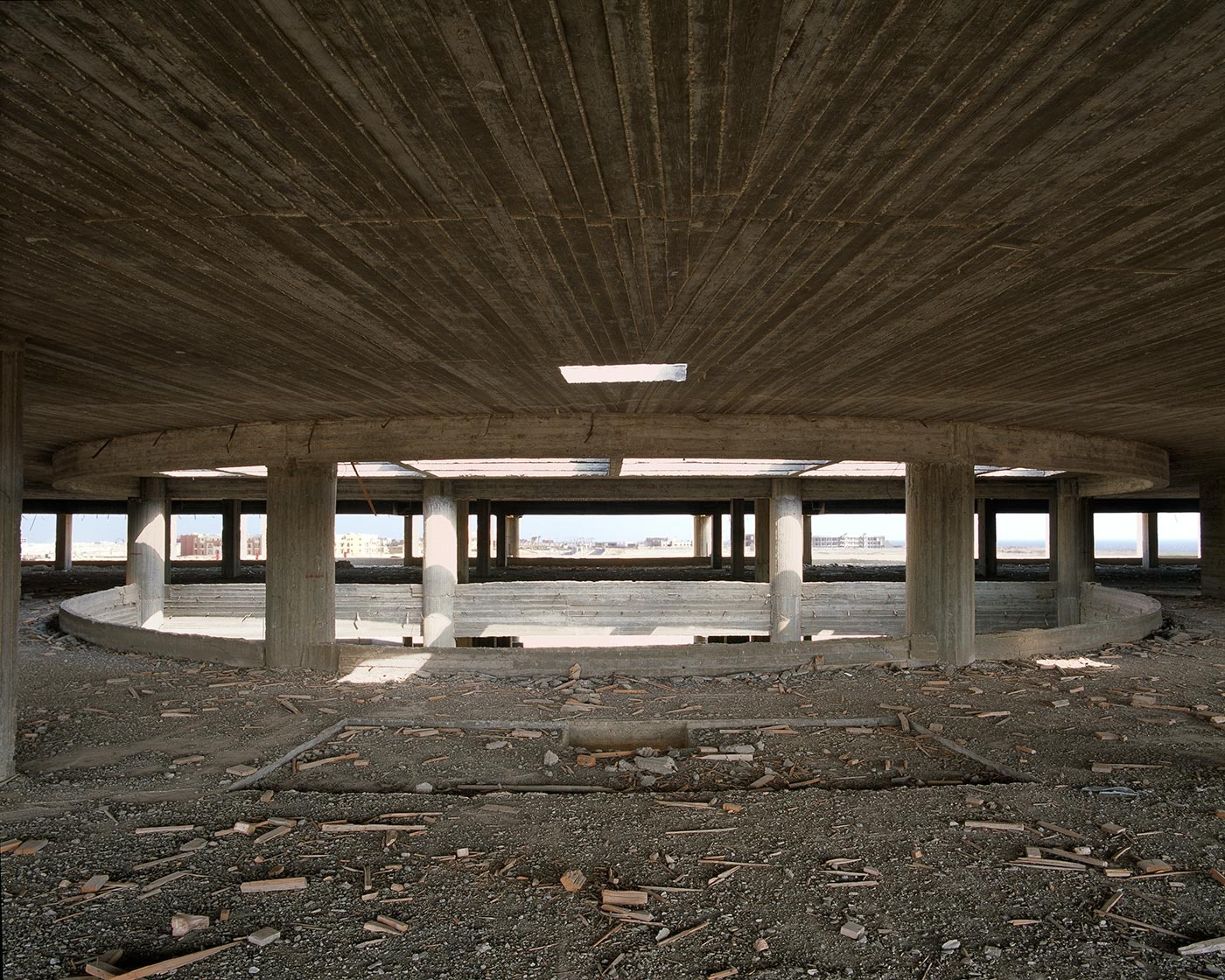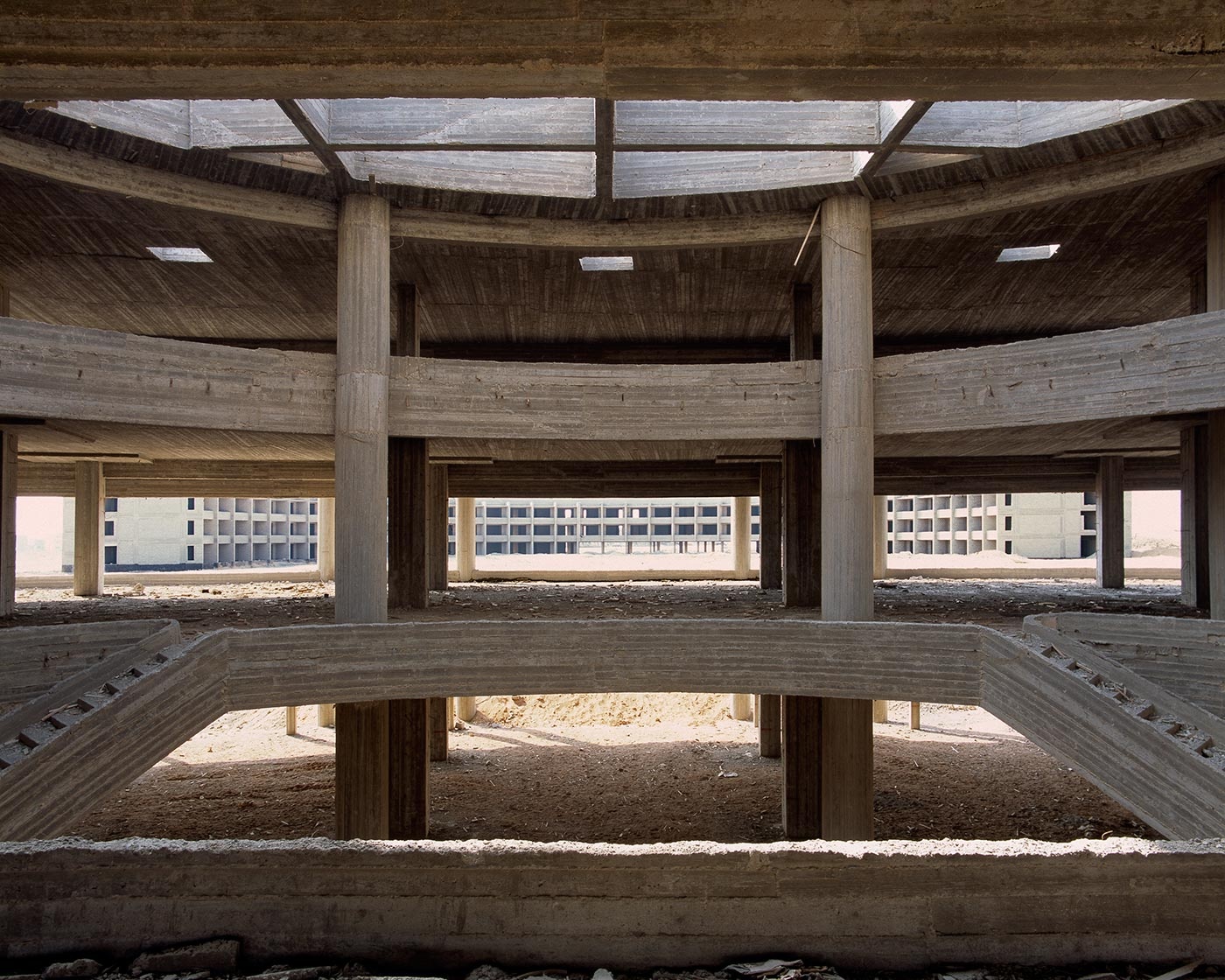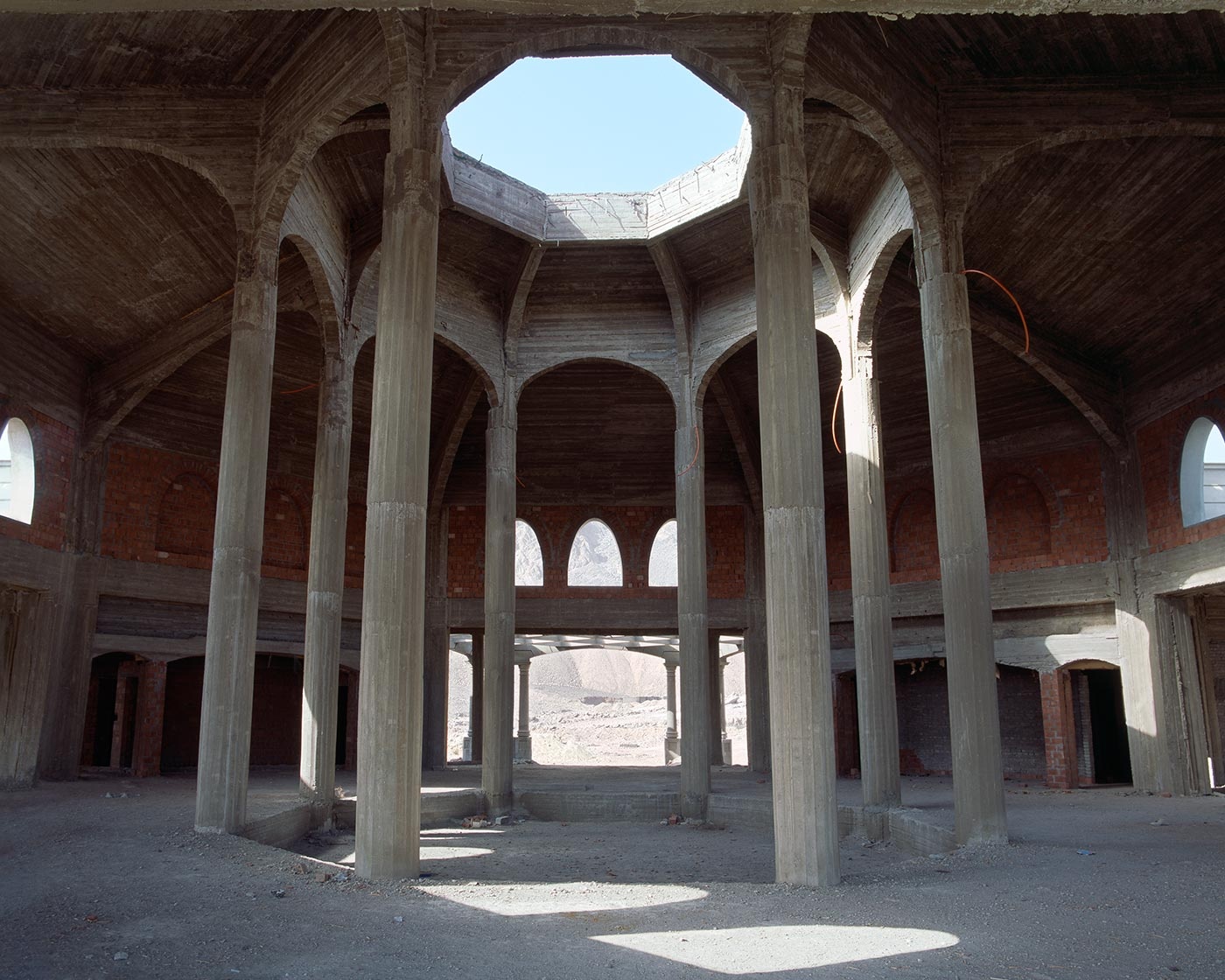 "…the names of these prospect hotel resorts already suggest an exotic promise of artificial paradises, neither owed to a historic nor to a geographic significance…"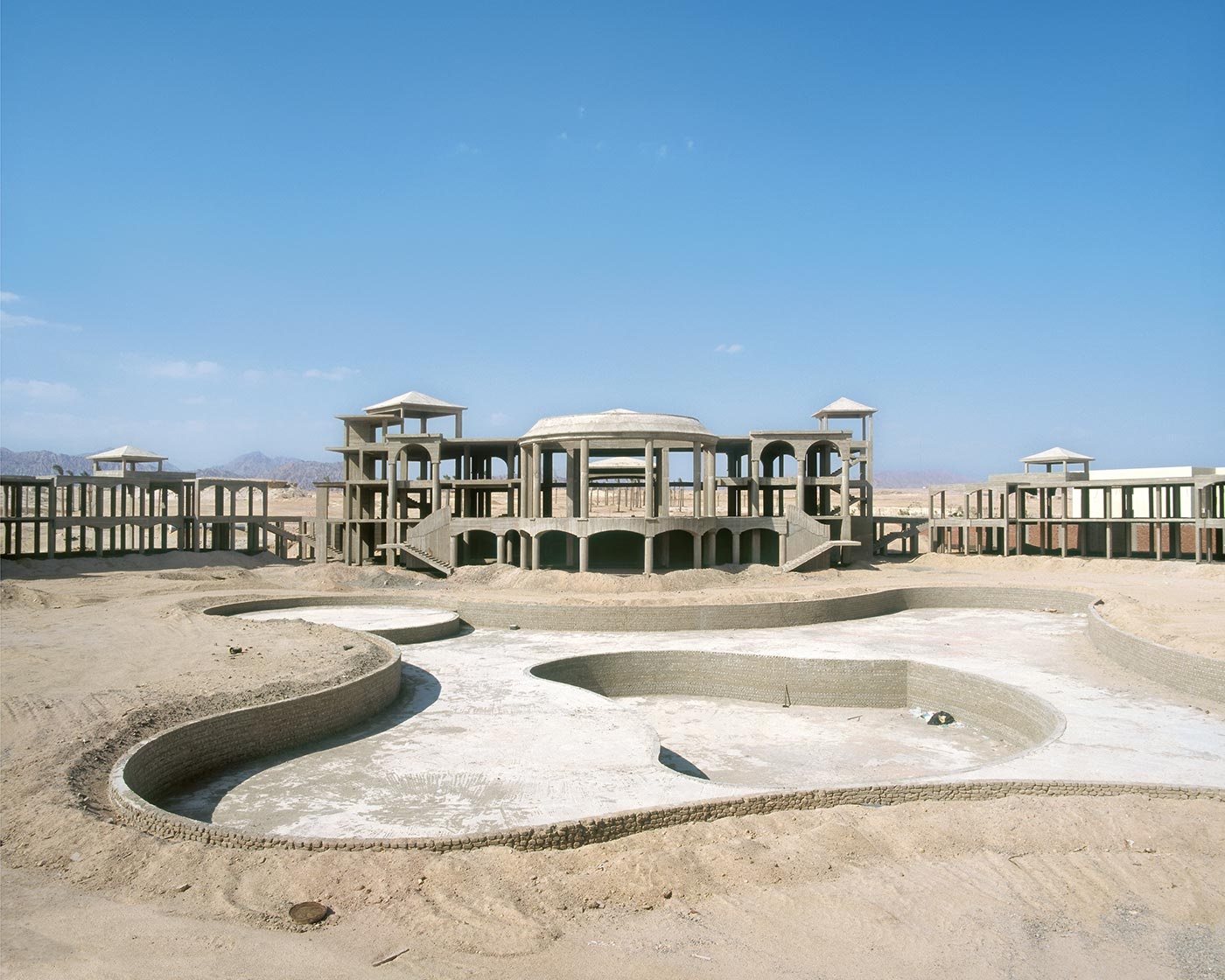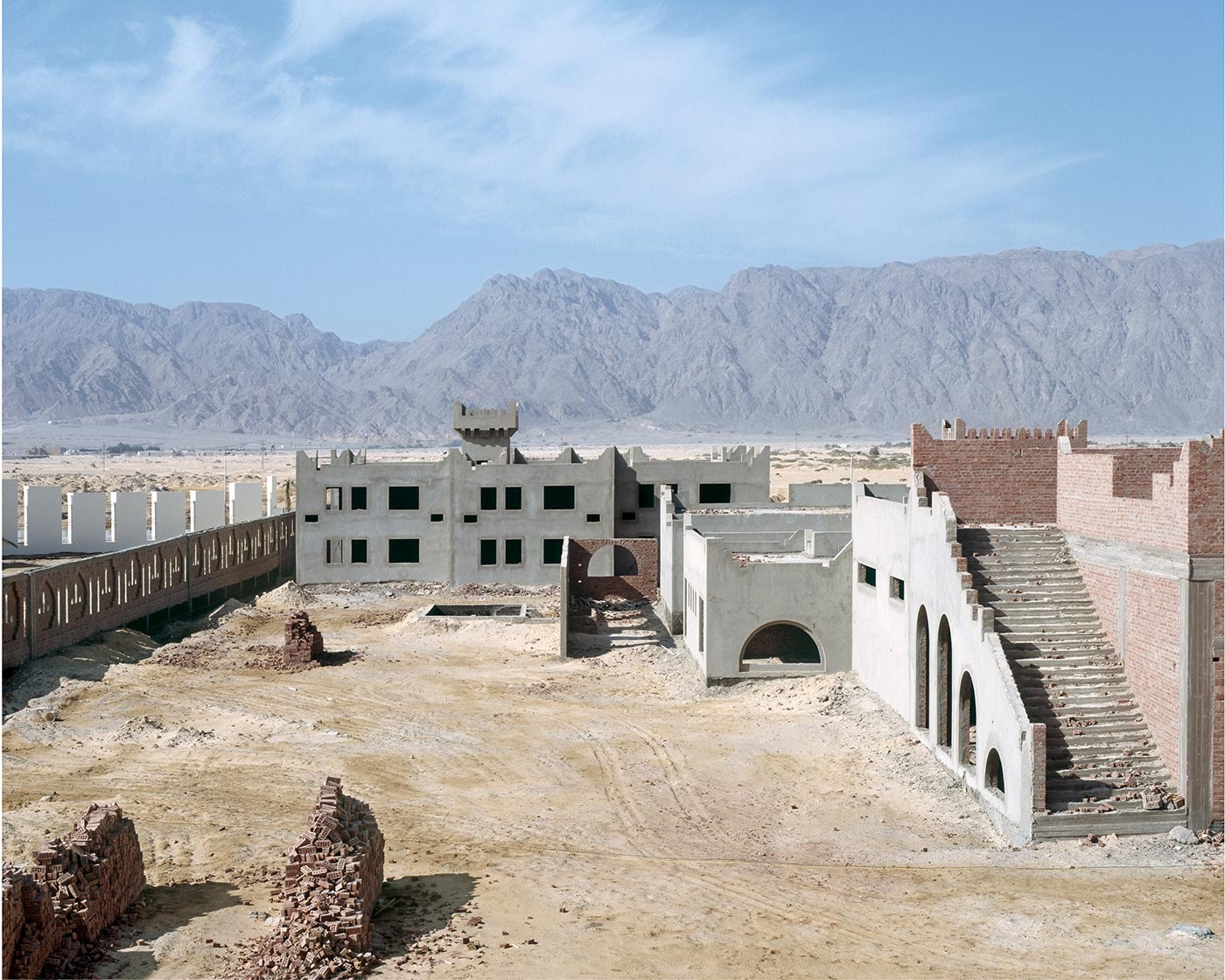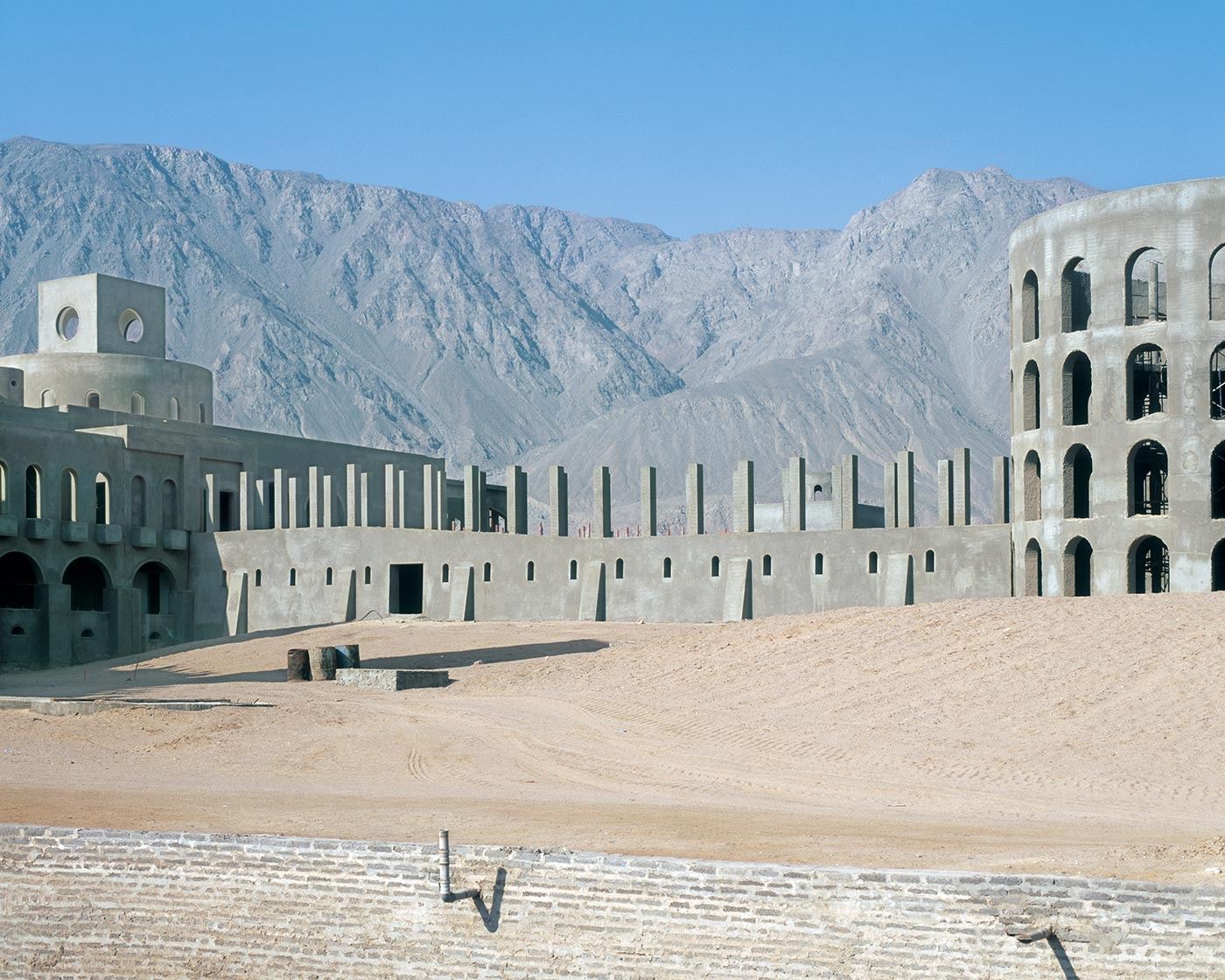 "…whatever holiday-maker might be going to visit these planned residences would surely enjoy a ghetto existence totally removed from the contingencies of space and time."

—Caitlin Peterson, A-B Magazine